'Ted Lasso': Teasing Rebecca and Sam Together Was Jason Sudeikis' Idea in Season 1
In season 2 episode 6 of Ted Lasso, titled "The Signal," fans find out who Rebecca Welton (Hannah Waddingham) has been messaging on Bantr. It turns out her mystery match on the dating app is AFC Richmond player Sam Obisanya (Toheeb Jimoh). In an interview with PopSugar, Jimoh revealed that Ted Lasso star and co-creator Jason Sudeikis purposefully started teasing the pairing in the first season.
[Spoiler Alert: This article contains spoilers for season 2 episode 6 of Ted Lasso.]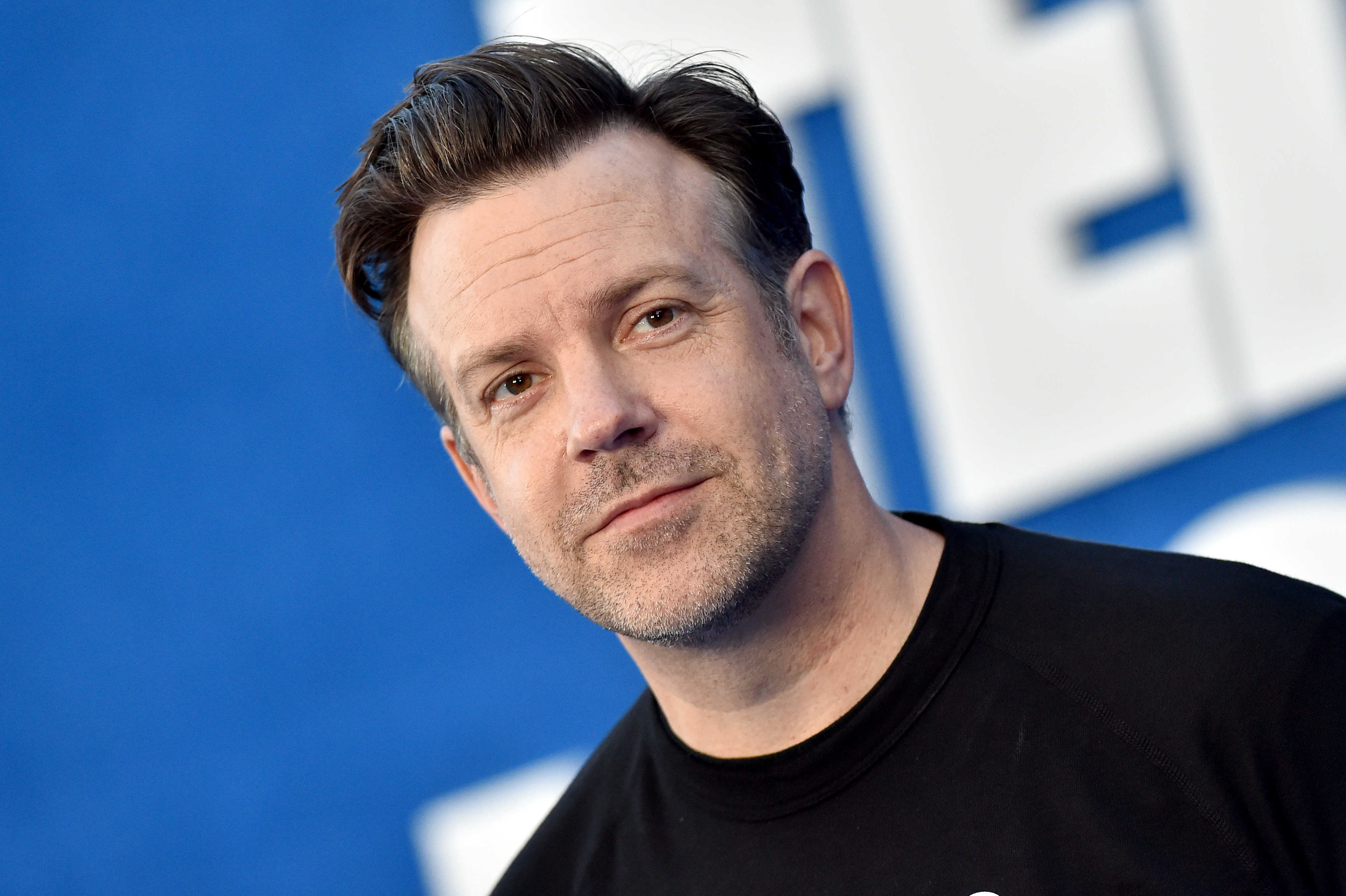 Sam and Rebecca have a connection in 'Ted Lasso'
In the first season of Ted Lasso, Rebecca and Sam have multiple moments together. While some of their interactions are entire conversations, their other exchanges are blink-and-you'll-miss-it moments.
In season 1 episode 6, "Two Aces," Sam visits Rebecca's office and asks her to join the players and coaches for a special ritual to get rid of ghosts in the treatment room. When he first approaches her, Rebecca assumes he is actually asking her on a date.
She becomes flustered and declines, but Sam corrects her and explains his intentions. While doing so, he compliments her and tells her she must have a lot of suitors wanting to take her out.
Later on in the season, the team goes to a karaoke bar following a win in season 1 episode 7, "Make Rebecca Great Again." Before Rebecca goes onstage to sing "Let It Go" from Frozen, Sam offers to hold Rebecca's jacket for her. While she sings, Sam enthusiastically cheers her on.
RELATED: 'Ted Lasso': Jason Sudeikis Told Nathan Shelley's Nick Mohammed About His Character's 'Very Different Journey' While Filming Season 1
In the second season, Rebecca and Sam appear to have a trusting rapport. He approaches her in season 2 episode 3, "Do the Right-est Thing" and asks to be removed from the Dubai Air campaign. While meeting with her, Sam also mentions that he has watched Frozen multiple times since her karaoke performance.
Jason Sudeikis had an idea for the karaoke scene in 'Ted Lasso'
After "The Signal" premiered on Apple TV+, Jimoh chatted with PopSugar about the recent Bantr reveal. Jimoh brought up the karaoke scene from the first season and told PopSugar that Sudeikis came up with the idea for Sam to take Rebecca's jacket.
Sudeikis plays Ted Lasso on the Apple TV+ series and is an executive producer on the show. Based on Jimoh's revelation, it seems Sudeikis wanted to subtly set up Sam and Rebecca's connection.
"It's moments like that where you go, Jason Sudeikis," Jimoh told PopSugar, "He knows everything, don't question him, just do what he says."
RELATED: 'Ted Lasso' May Not Be a Real Person — but He Is Inspired by Someone From Jason Sudeikis' Past
Fans asked Toheeb Jimoh about Sam and Rebecca in season 1
Speaking with PopSugar, Jimoh admitted that writers for the show did not tell him about Sam and Rebecca having a possible romance until the second season began. While Jimoh was not aware of the writers' plans, he admitted that fans of Ted Lasso picked up on the connection when the first season arrived on Apple TV+.
"After season one finished, people would message me on Instagram and be like, 'Is Sam and Rebecca a thing?' And I'd be like, 'Huh? Why do they think that?'" Jimoh told PopSugar.
New episodes of season 2 of Ted Lasso premiere on Apple TV+ each Friday.