'Ted Lasso' and 'The Morning Show' Feature Tons of Apple Products — Here's the Reason Why
ARTICLE HIGHLIGHTS
'Ted Lasso' features one Apple product every minute
How to watch for product placement
How does this 'Ted Lasso' product placement affect viewers?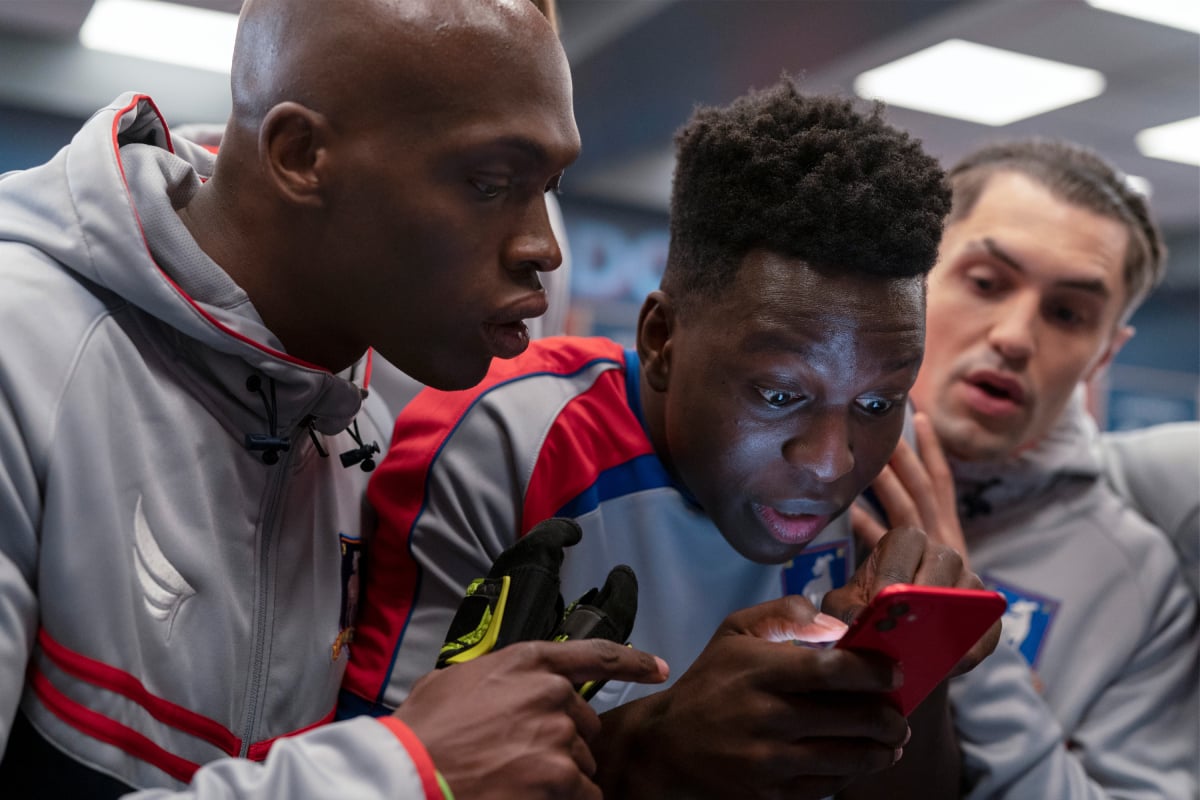 Ted Lasso has been such a big hit that it's made Apple TV+ a serious contender in the streaming game. The successful series has also given the tech company a new advertising platform, and they are taking serious advantage of it.
Original Apple series like Ted Lasso and The Morning Show features a ton of Apple products. And there's a strategy behind this obvious product placement.
'Ted Lasso' features one Apple product every minute
In a new piece for the Wall Street Journal, journalist Kenny Wassus analyzed 74 episodes of Apple TV's top shows. He watched every episode of Ted Lasso, Mythic Quest, The Morning Show, Trying, and Defending Jacob. Which added up to 2600 minutes of TV.
During his research, Wassus found 704 shots of Apple products over the 74 episodes. This included over 300 iPhones, 120 MacBooks, and 40 pairs of airpods.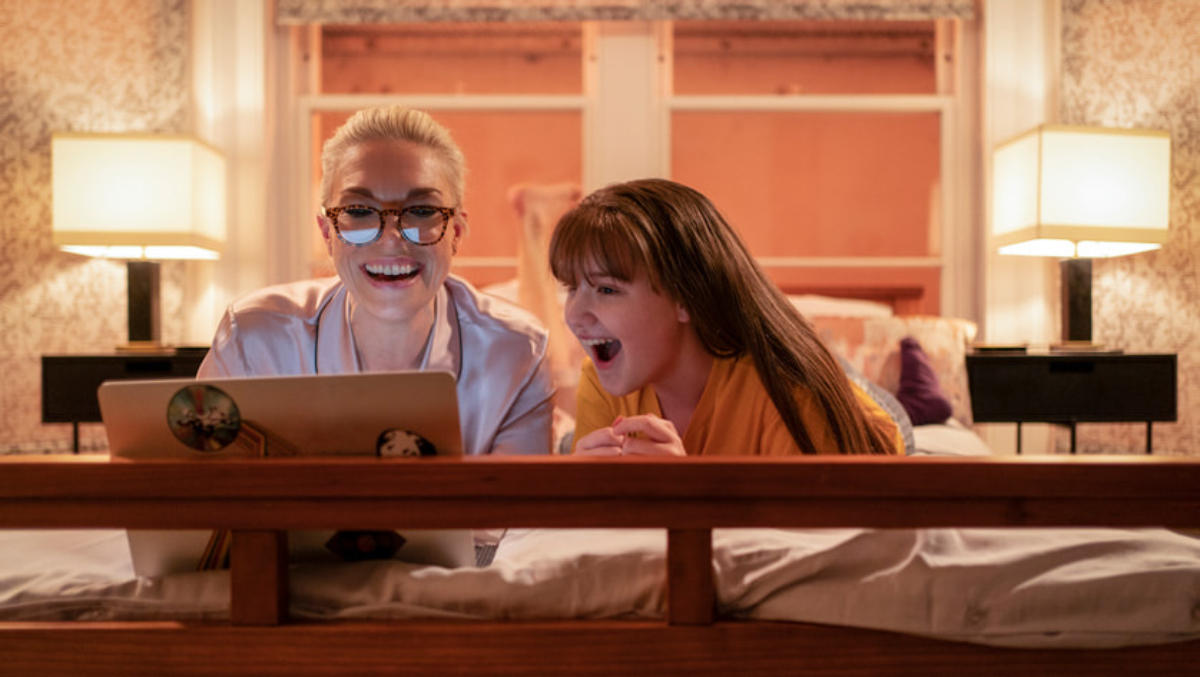 The biggest offender was Ted Lasso. In one episode — which was 29 minutes in length — there were 36 shots of Apple products. Which averages out to 1.24 Apple products per minute.
Product placement is nothing new, especially when it comes to Apple. Their products have been popping up in TV shows and movies for years. But there's a huge difference when it comes to the programming on Apple TV+.
"Now that tech giants control their own streaming services, they're able to subject TV lovers to a whole new type of product integration," Wassus says.
How to watch for product placement
A casual viewer might just notice a product placed in a scene. But experts like Dr. Cristel Russell, Professor of Marketing at Pepperdine University, look for key elements. She says there are three things to look for — visual, audio, and plot connection.
The prominence and placement of the visual is important, as is what's being said about the brand. The plot connection includes any relevance to the plot, but also the characters in the stories.
Product placement experts divide the screen into nine quadrants — similar to the opening of The Brady Bunch or a telephone keypad. The middle square is number five (the Alice square), and that's where viewers' attention will most likely be. The more centered a brand is, the more attention it gets.
Why 'Ted Lasso' and 'The Morning Show' feature tons of Apple products
Apple's strategy is way over the top in terms of the number of products shown on screen. But, it's also "very strategic." In Wassus' analysis, Apple products most often filled the middle section. But the scenes usually started with the products in the periphery, near sections seven, eight, and nine.
Ted Lasso had the most product sightings per minute. In over 14 episodes, Apple gadgets and services were spotted 230 times. Nearly half the sightings were in the center of the screen.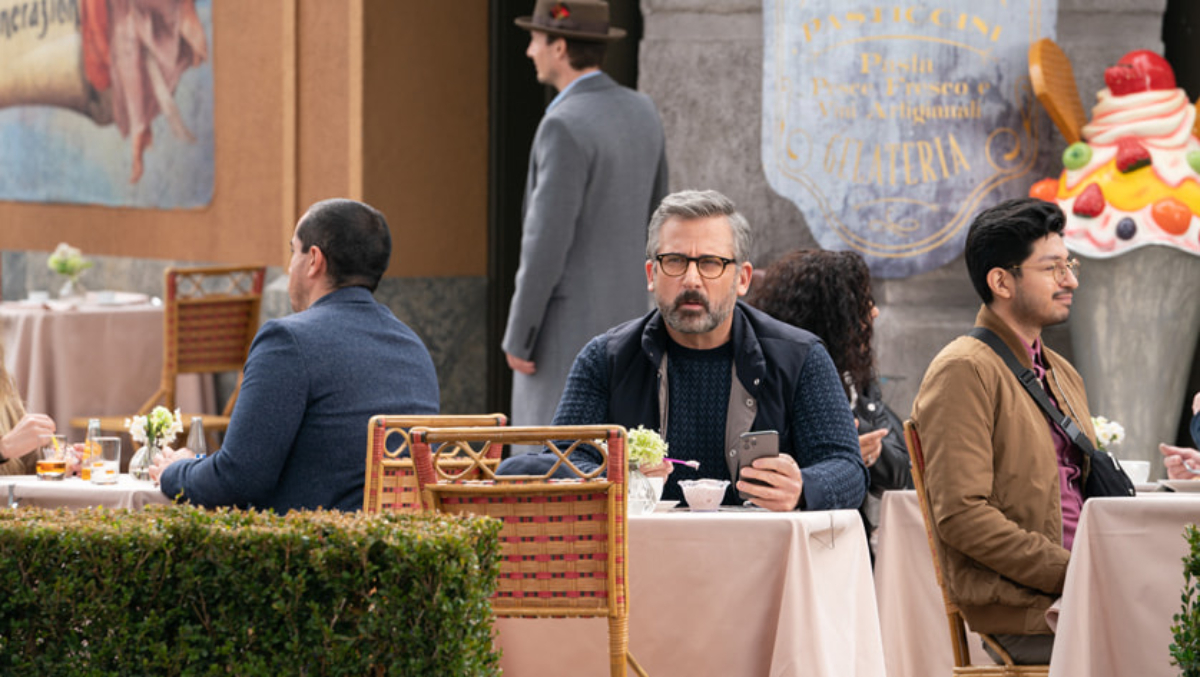 The Morning Show's first 10 episodes featured 250 Apple product sightings, but those episodes are twice as long as an episode of Ted Lasso. In one episode, 12 of the 33 sightings were centered.
Audio placements can be just as powerful
Audio placements are more subtle than the visual ones. But they can be just as powerful. Especially when it comes to iPhones.
"So the audio can be anything. And in fact, if a sound like a jingle or a logo or mail signal…it's making people think of a brand. It counts as a product placement," Dr. Russell explains.
If you've found yourself checking your iPhone in the middle of a Ted Lasso episode, then those notification sounds in the episodes are working.
The most subtle of the three things to look for with product placement is the plot connection. You should think of Apple gadgets as "literal plot devices" that are used to move stories forward and to develop characters.
How does this 'Ted Lasso' product placement affect viewers?
One example of product placement that's connected to the plot is the episode of Ted Lasso when he signed his divorce papers. The character's iPhone was part of the entire storyline, and was the connective tissue between Ted and his soon to be ex-wife. He also uses his phone to scan the contract to send to the lawyer.
"Most consumers, when they watch a show, especially TV series where they develop these sort of life-like relationships — which are called parasocial relationships with the characters — they feel like they get to know them," Dr. Russell explains. "So if you see a character associated with a product in a TV series or in a story, your feelings and attitudes toward the character are going to transfer over to that brand."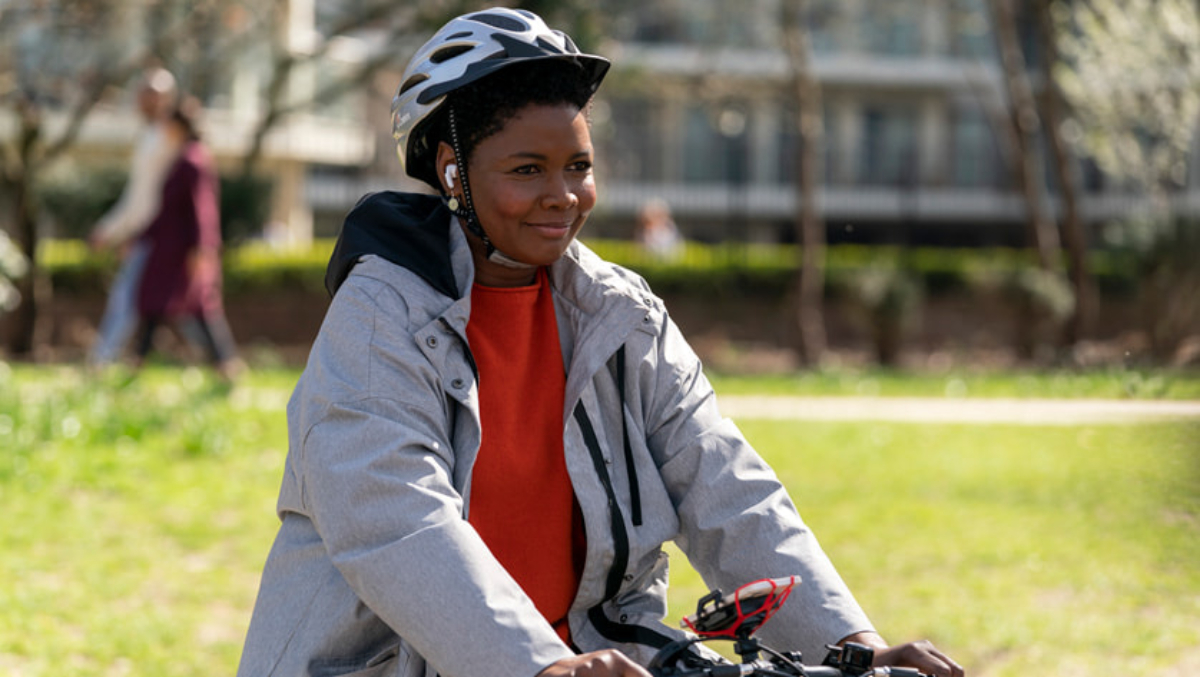 This means that only the likable characters get Apple products. While the villains and bad guys get androids or non-branded flip phones.
If product placement is effective, your attitude will be more positive after watching an episode than before. But research-wise, there's no way of really knowing if this marketing technique makes you actually go out and buy something.
New episodes of Ted Lasso drop every Friday on Apple TV+.