'Ted Lasso': There Was 1 Big Clue to Nate Shelley's Transformation in Season 2
Apple TV+ Emmy Award-winning Ted Lasso Season 2 wrapped up on Oct. 8, and audiences may have been surprised by a significant change in one character – Nate Shelley. The show follows perpetually optimistic Ted Lasso (Jason Sudeikis) as he coaches fictional English football team AFC Richmond. While definitely landing squarely in the comedy genre, the show has its dealings of drama as well. 
Nate had a surprising transformation over the past two seasons, but there was one giant hint about where everything was going. 
[This article contains spoilers for Ted Lasso Seasons 1 and 2]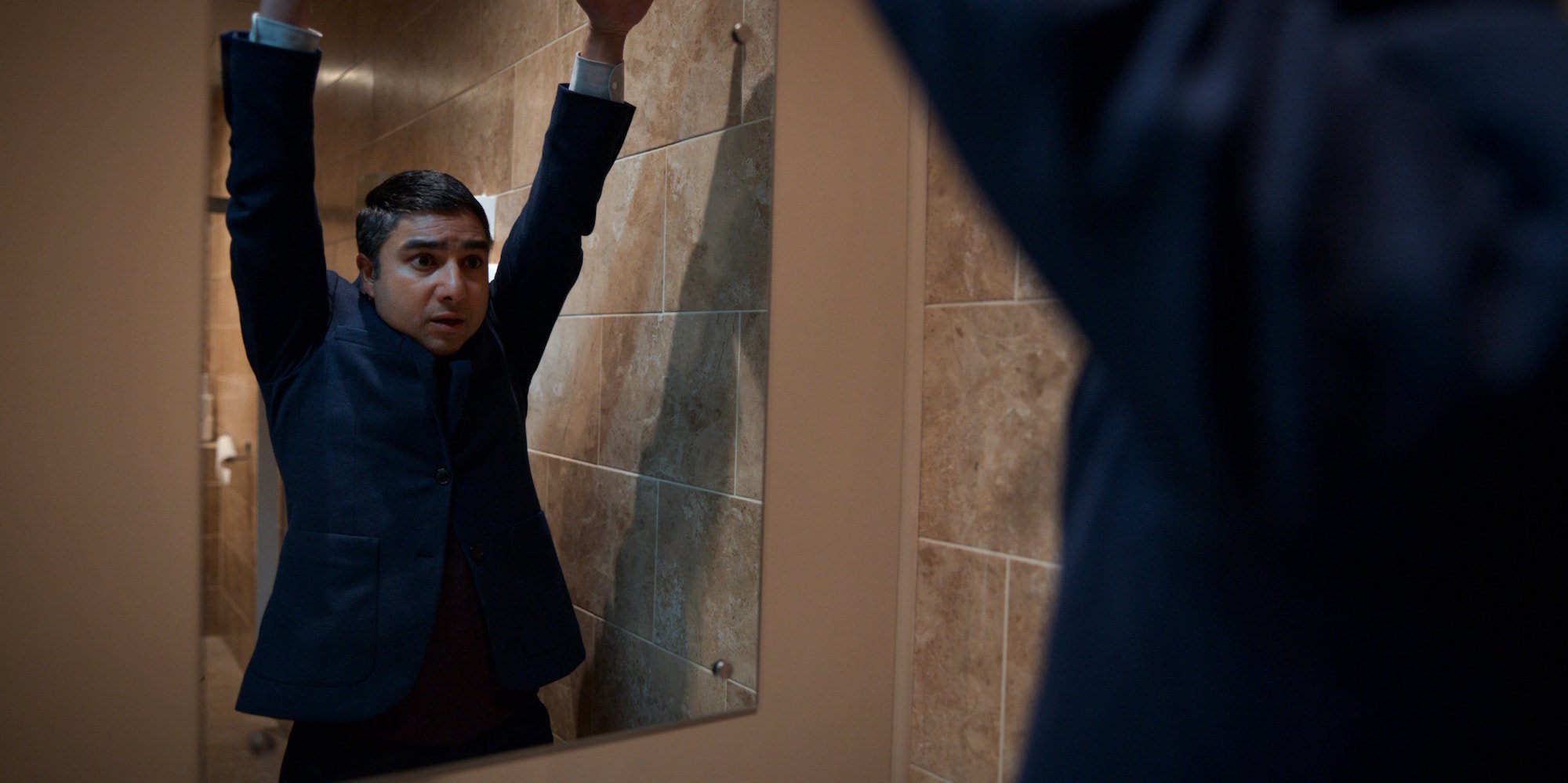 Nate Shelley has a massive change over the first 2 seasons of 'Ted Lasso'
When viewers first met Nate Shelley, he helped around the locker room of the AFC Richmond team. However, once he made it clear he was more than just a locker room assistant, Ted promoted him as one of his assistant coaches. 
Nate, played by Nick Mohammed, comes across and meek and humble throughout most of the show's first season, but it's in Ted Lasso Season 2 where fans started to notice a big change. It wasn't a change most people expected either.
Nate's change in hair color was deliberate and a hint to audiences
When we first meet Nate, he's sporting dark hair and a humble demeanor. However, as he gets more and more agitated with Ted and the rest of the coaches, his hair starts to show flecks of gray. In the very last scene of Ted Lasso Season 2, we see Rupert, Rebecca's ex, whisper something to his team's new coach. The person has a shock of entirely white hair, and when they turn around, it's none other than Nate Shelley.
Mohammed said that the decision to turn Nate's hair white was deliberate. It gave audiences a hint that while his character's looks were changing, so was his personality. In a recent tweet, Mohammed gave some insight into the decision to change the character's appearance.
"In the way bitterness, guilt, shame, and stress can often change someone's appearance, they thought it would be fun to track Nate's spiral in this way."
Nate isn't the nice guy we all thought he was in 'Ted Lasso'
As season 2 went on, Nate became increasingly angry with his inability to take charge and come across as assertive. He even went to Keeley (Juno Temple) and Rebecca (Hannah Waddingham) for help. Once the women told him a couple of tricks about becoming more confident, he seemed to take the advice to heart and even went overboard with it.
All of Nate's anger came to a head in the Ted Lasso Season 2 finale. When Trent Crimm, a reporter who covers all things related to AFC Richmond, tells Ted he's going to publish a story about Ted's anxiety, he also reveals that the "anonymous source" who gave him the information was none other than Nate Shelley.
In typical Ted Lasso fashion, the coach chose not to address Nate. Instead, he let Nate come to him with an apology. Before the second half of the big game, Ted asked Nate what was wrong, and Nate exploded. He said that he felt abandoned by Ted and didn't understand why. He didn't give Ted a chance to explain before storming out. The last scene of the season showed Nate as head coach of Rebecca's ex-husband's new team, West Ham United.
We don't know if Nate will have a change of heart or if he's now the actual bad guy in Ted Lasso. However, we can't wait to see where this takes his character. Ted Lasso Season 3 will debut sometime in 2022.