'Ted Lasso': When Will Season 3 Begin Filming?
The second season of Ted Lasso concluded on Oct. 8. The Apple TV+ show has already been renewed for a third season, and the wait for Ted Lasso Season 3 could not be over soon enough. Thanks to Hannah Waddingham's recent appearance on The Late Late Show with James Corden, fans now know when season 3 of Ted Lasso will begin filming.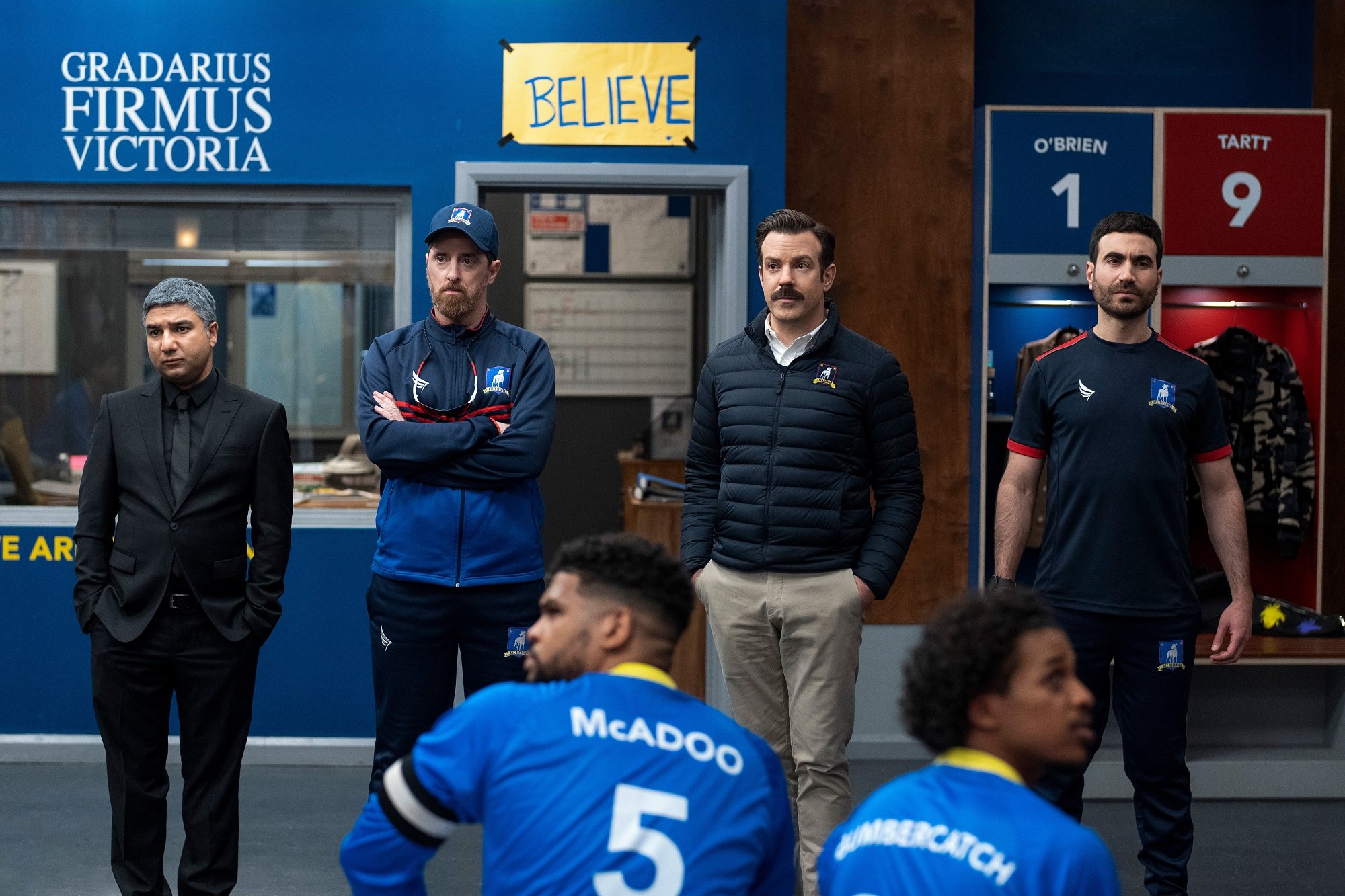 Season 3 of 'Ted Lasso' will start filming in February 2022
On Dec. 9, Waddingham, who portrays Rebecca Welton in Ted Lasso, appeared on The Late Late Show with James Corden. During her interview with Corden, Waddingham revealed when season 3 of Ted Lasso will begin filming.
"When are you shooting the next series? Do you know when you start? Have you read anything about it? Has anyone told you what those stories are going to be?" Corden asked.
"No, we start on Valentine's Day, which is rather lovely," Waddingham answered.
'Ted Lasso' was renewed for a third season before season 2 began
Ted Lasso premiered on Apple TV+ in August 2020. The series was then renewed for a third season by Apple TV+ in October 2020. Season 2 of the series did not premiere on the streaming service until July 2021.
On the show, Brendan Hunt plays Coach Beard. He is also a writer and a co-creator of Ted Lasso. In an interview with Access Hollywood, Hunt revealed that Ted Lasso being renewed for a third season made writing the second season easier.
"Oh yeah, we really coasted," Hunt told Access Hollywood. "Season 2 was like 'Who cares? They're bringing us back. There's press releases; they can't turn around now.'"
The actor added, "No, it's just great because it allows us to write. It allows us to write toward a bigger picture since we know we don't have to have some wacky doodle cliffhanger at the end just to make sure they want to get us back."
Will 'Ted Lasso' Season 3 be the last?
From its inception, the creators of the show teased that Ted Lasso was originally only intended to have three seasons. Following the season 2 finale of Ted Lasso, co-creator Bill Lawrence hinted the show could continue past a third season.
"When we first pitched this particular story, we said this series was only going to be three seasons," Lawrence said in an interview with Deadline. "And I would probably stay clean and say that even if Ted Lasso goes on, the story the writing staff has been telling had a beginning, middle and end for the first three seasons. And then it might veer off from that."
The showrunner added, "What's tough to process for me as a writer who is used to writing network comedy, is, this was the end of the season, but the midway point of the show."