Teddi Mellencamp From 'RHOBH' Is 'Obsessed' With 'RHOP' and She Calls Out Her Favorite 'Housewives'
Teddi Mellencamp, star of 'RHOBH,' has come out in support of 'The Real Housewives of Potomac.' The Bravo personality says she's obsessed with the franchise.
Teddi Mellencamp from The Real Housewives of Beverly Hills has been at odds with Denise Richards on their show. However, the accountability coach also makes time to watch the drama unfold on other franchises. Mellencamp particularly likes what is going in The Real Housewives of Potomac. She even named all her favorite stars from the Bravo reality series.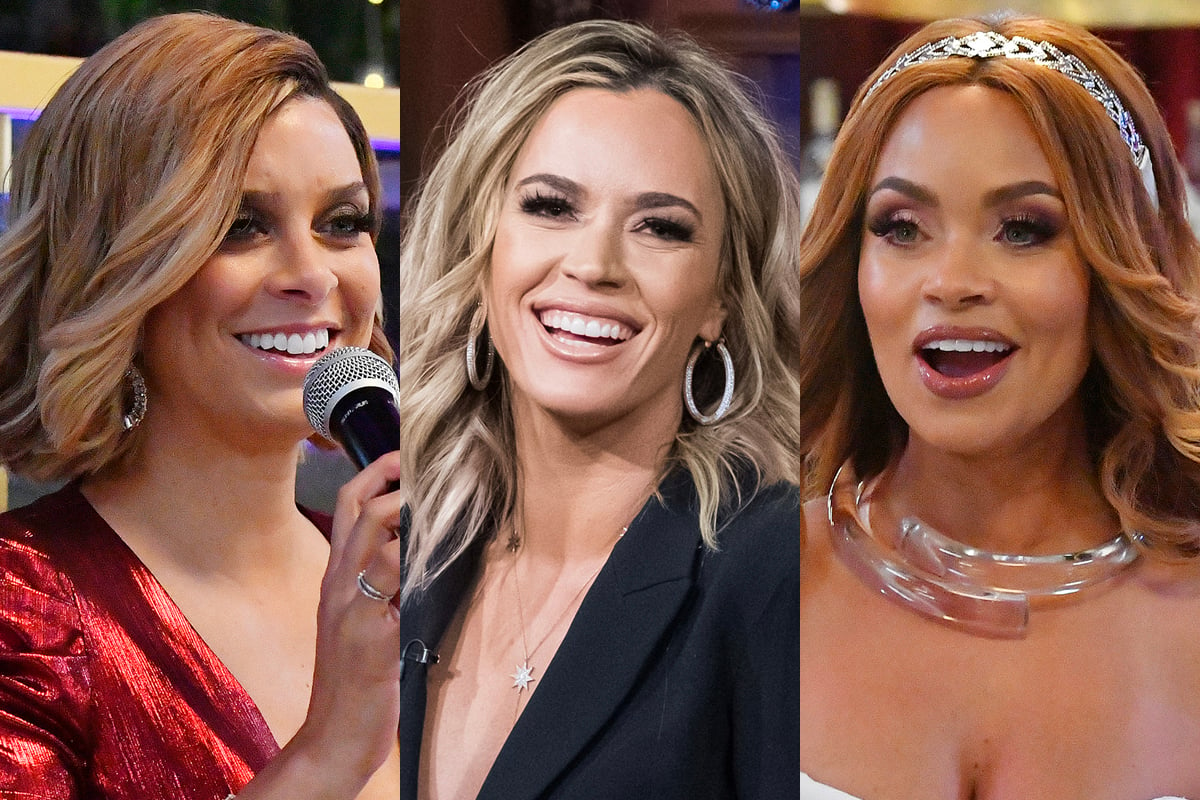 Why does Teddi Mellencamp like 'RHOP'?
Mellencamp has always been one of the quieter Housewives and she is only involved in drama if it's brought upon her. She recently did an Instagram Q&A where she answered questions from some of her fans. There was one in particular that asked if she had seen the Bravo reality series before signing on. Mellencamp said that she didn't watch RHOBH but she's obsessed with RHOP now.
"Now I watch Potomac and [I] am obsessed," she posted. "I watch that one religiously. Any of the other franchises, I watch when I can. With Cruz [her son] as our roommate, it limits the amount of time I have to watch TV."
Another fan asked Mellencamp to tell them who their favorite housewife from RHOP was.
"I cannot answer this. It is too hard," she replied before doing a list of the Housewives she liked.
"I love Gizelle Bryant [because] she gets the job done. Robyn Dixon [because] I feel like she is a good friend. Monique Samuels [because] she doesn't hold back. Ashley Darby for always showing up, newborn and all," Mellencamp said.
Gizelle Bryant shades the 'RHOBH' cast
Mellencamp sharing she watches RHOP was a couple of days after Bryant threw shade at the RHOBH cast. Viewers that watch the latter show, know that most of the drama tends to stick to one subject and the storyline gets dragged out for most of the season.
When Bryant was a guest on the Give Them Lala podcast with Vanderpump Rules stars Lala Kent and Randall Emmett, the RHOP star did not hold back giving her opinion.
"I can't sit here and act like I haven't read the blogs because now I know all about your husband and what he's doing," Bryant said about rumors that were brought up on the show. "…Karen [Huger] and her whole tax thing. That was on the Washington Post that her husband owed the IRS… there's no way we can't talk about it, I have to talk about it."
The ladies of RHOP are never afraid to throw their co-stars under the bus. However, the ladies of RHOBH often respect their personal lives and gossip that gets on the tabloids.
"I feel like The Real Housewives of Beverly Hills… I love those ladies, I think that they are funny and they're dripping in diamonds and pearls, but they argue over literally nothing," Bryant mentioned. "Whereas we couldn't get away with that if our life depended on it."
Teddi Mellencamp has more opinions
Mellencamp did not only talk about her favorite franchise outside of RHOBH, she also reacted to Denise Richards announcing her exit. The accountability coach told a fan she was not surprised the Wild Things actress was not coming back for another season.
"Not surprised," Mellencamp replied to a fan during an Instagram Q&A about Richards's departure.
"I don't know when and why the decision was made but anytime one person wants to be the 'star' of a show and control how they are portrayed when it's about showing the truth as an ensemble it doesn't end well."
The Real Housewives of Beverly Hills airs on Wednesdays while The Real Housewives of Potomac airs on Sundays, both at 9 p.m. ET on Bravo.