'Teen Mom 2′: What Is Ashley Jones' Net Worth in 2021?
Ashley Jones, who previously starred on Teen Mom: Young and Pregnant, joined that cast of Teen Mom 2 in 2021. Jones is featured on the MTV series along with other young mothers Briana DeJesus, Jade Cline, Kailyn Lowry, and Leah Messer. These days the ladies are pretty well known and making quite a bit of money to continue allowing their relationships, heartache, joy, and drama play out on the show.
Here's a little more about Jones including her net worth and how that stacks up against the other Teen Mom 2 stars.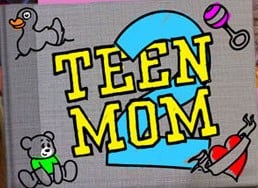 How old is Ashley Jones?
Jones was born on March 28, 1997. She was cast on Teen Mom: Young and Pregnant in 2018 after learning that she was expecting her first child. In 2018, Jones gave birth to her daughter, Holly, who she shares with Bariki "Bar" Smith. The couple experienced plenty of ups and downs from breakups to makeups which all unfolded in front of the camera.
In December 2020, it was announced that Jones was leaving Teen Mom: Young and Pregnant to join the cast of Teen Mom 2 as a replacement for Chelsea Houska. Viewers saw Jones and Smith's relationship grow on the series but were left with a cliffhanger at the end of the season when Smith was arrested.
Jones' net worth in 2021
Several reports note that Jones makes $5,000 per episode for filming the Teen Mom franchise. Her appearances on reality TV also gave her name recognition and a large social media following. She has since followed in the footsteps of fellow Teen Mom 2 star Kail Lowry by hosting her own podcast which is called I Need Wine. Jones and her co-host Jessica discuss everything from conspiracy theories to sex and relationships to parenting. But that's not all, Holly's mother has a jewelry business on Etsy selling handmade beaded bracelets. The California native also owns Sirens Arch, her very own skincare line.
According to The Cimemaholic, Jones has an estimated net worth today of $300,000. So how does that compare to her fellow Teen Mom 2 stars?
How much the other stars of 'Teen Mom 2' are worth
After Jenelle Evans was fired from the show in 2019 it was announced that Cline, who previously starred on Teen Mom: Young and Pregnant, was added to the cast. While filming the show Cline received her cosmetology license and now runs her own hair salon business. Given that job and her appearances on the show, her net worth is said to be upwards of $250,000.
Viewers were first introduced to DeJesus on 16 and Pregnant in 2012. She then had a brief stint on Teen Mom 3 before moving to Teen Mom 2 in Season 8. MTV paid her $20,000 in 2017 to take part in the series. DeJesus eventually got a huge pay raise and later purchased a four-bedroom townhouse for $269,000. These days she is worth around $800,000.
Longtime Teen Mom 2 star Leah Messer has been featured on MTV since her 16 & Pregnant days and gets a steady salary from the show. In 2020, Messer released her memoir Hope, Grace & Faith which are the middle names of her three daughters. Over the years, the West Virginia native has also endorsed several products to her millions of followers on social media and reportedly has a net worth of $1.2 million.  
The other veteran who's starred on the series since day one is Lowry. The mother-of-four got involved in a number of business ventures over the years. She has hosted multiple podcasts, written several books, and was paid for doing the reality show Marriage Boot Camp with her ex-husband Javi Marroquin. Mommy Things reported that today Lowry is worth around $1.7 million.