'Teen Mom 2': David Eason Just Killed Another 1 of the Family Pets, Will Jenelle Evans Leave Again?
It's hard to know whether Jenelle Evans and David Eason are on good terms with one another. Sometimes things between the former Teen Mom 2 stars seem great and they are all over one another's social media pages, and then other times, one of them is accusing the other of abuse. One of the couple's longest separations occurred after Eason shot the family's dog in front of their kids. Now that Eason has killed another one of the family's animals, is Evans thinking of leaving him again?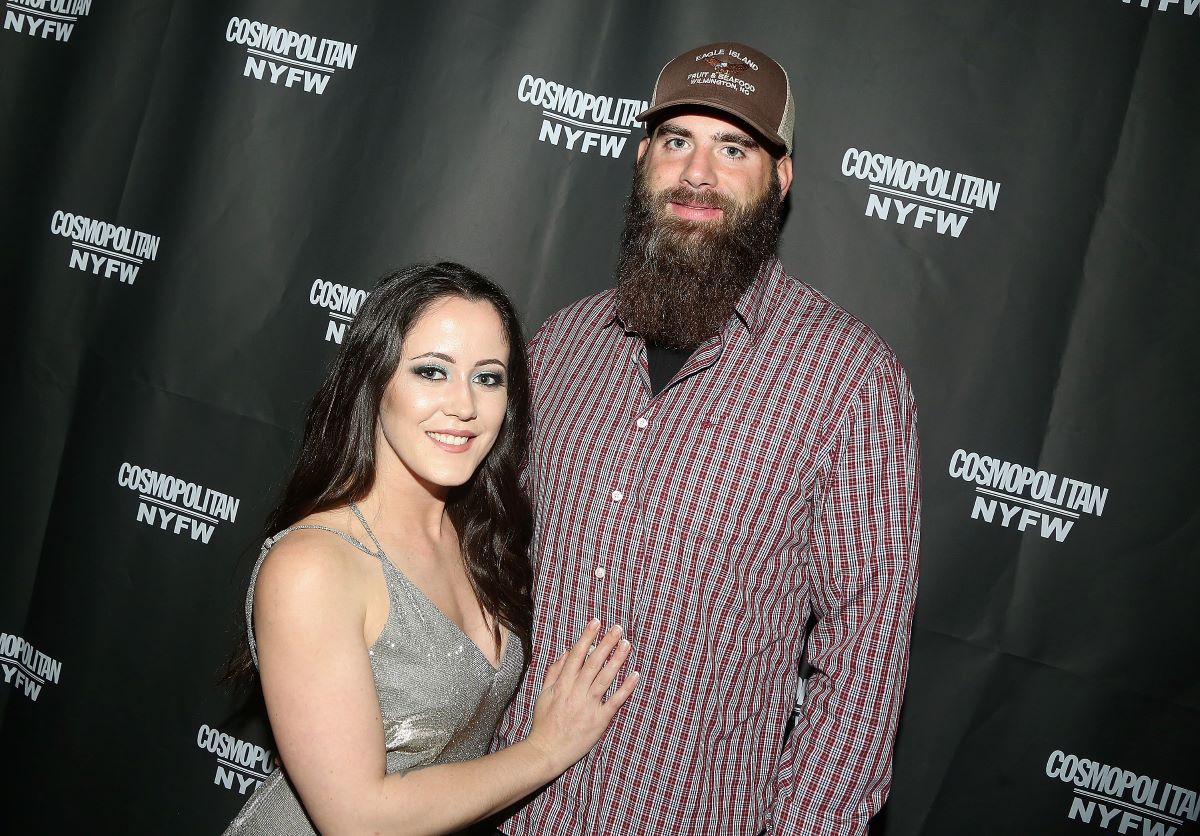 David Eason shot Jenelle's dog
Last year, Eason shot Evans' dog, which resulted in Evans temporarily losing custody of her three children.
"It was a situation where my daughter, her health, her safety was in danger," Eason told People TV's People Now.
"This was something that nobody wants to ever have to do. The dog was aggressive. Yes, she might not be huge or whatever, but you know when a dog bites a child on the face more than one time, then it should never be around the child again. If you give the dog up for adoption, one day it's going to be around children again."
He recently addressed the situation again in one of Evans' YouTube videos titled, "I Have Something to Say."
"She was a loving dog to me, but she was not loving toward our kids at all," Eason said. "I loved the dog, the kids loved it. But she didn't love the kids. Anytime we were taking a video of the kids riding their bikes, playing outside, we'd have to delete the video, not even be able to post it because she didn't play nice. She would bite their feet, she would bite the wheels on her bicycle. She wasn't always vicious, but she had a lot of vicious tendencies. She really was kinda mean. We put up with it for a long time."
After the incident, Evans broke up with Eason. But later, the two talked through their issues and reunited.
David kills another animal
Last year, Eason and Evans got a baby goat. Recently, Eason posted a video to Instagram of nuggets made out of the goat.
"This is where goat nuggets come from, for all those asking," he wrote, according to The Sun.
"If you're wondering what a goat taste like off the grill, well I'm here to tell you: tastes like chicken, tastes a little like beef or pork and it's real good,"
he said while eating a piece.
He then revealed that the goat he was eating was the one fans saw last year.
"This is Elvis, the little baby we had last year," he said.
Did Jenelle Evans leave?
A few days after Eason ate the goat, Evans posted some old videos of her playing with Elvis.
Though she has not commented specifically on the incident, around the same time, she posted a number of strange things to Eason's Facebook page.
"So what are you doing with the cat?" she wrote. And then she commented on her own post, "Well, your things are ready to go [and] will be here when you get back."
Despite her cryptic message, she confirmed to the outlet that she and Eason have not broken up and are still together.