'Teen Mom 2': Did Javi Marroquin and Lauren Comeau Attend a Marriage Seminar Together?
After Javi Marroquin ended his marriage to MTV's Teen Mom 2 star Kailyn Lowry – with whom he shares one son, seven-year-old Lincoln – he dated her Teen Mom castmate, Briana DeJesus, before moving on to Lauren Comeau from Maine. Comeau moved to Delaware for Marroquin. The pair became engaged and had a son, Eli, before breaking up more than once due to alleged infidelity on Marroquin's part.
Most recently, Comeau emotionally took to Instagram Live to accuse Marroquin and Lowry of having an inappropriate relationship behind her back. So Teen Mom 2 fans were confused when they caught a glimpse of Comeau and Marroquin appearing to attend a marriage sermon together at their Delaware church on Instagram.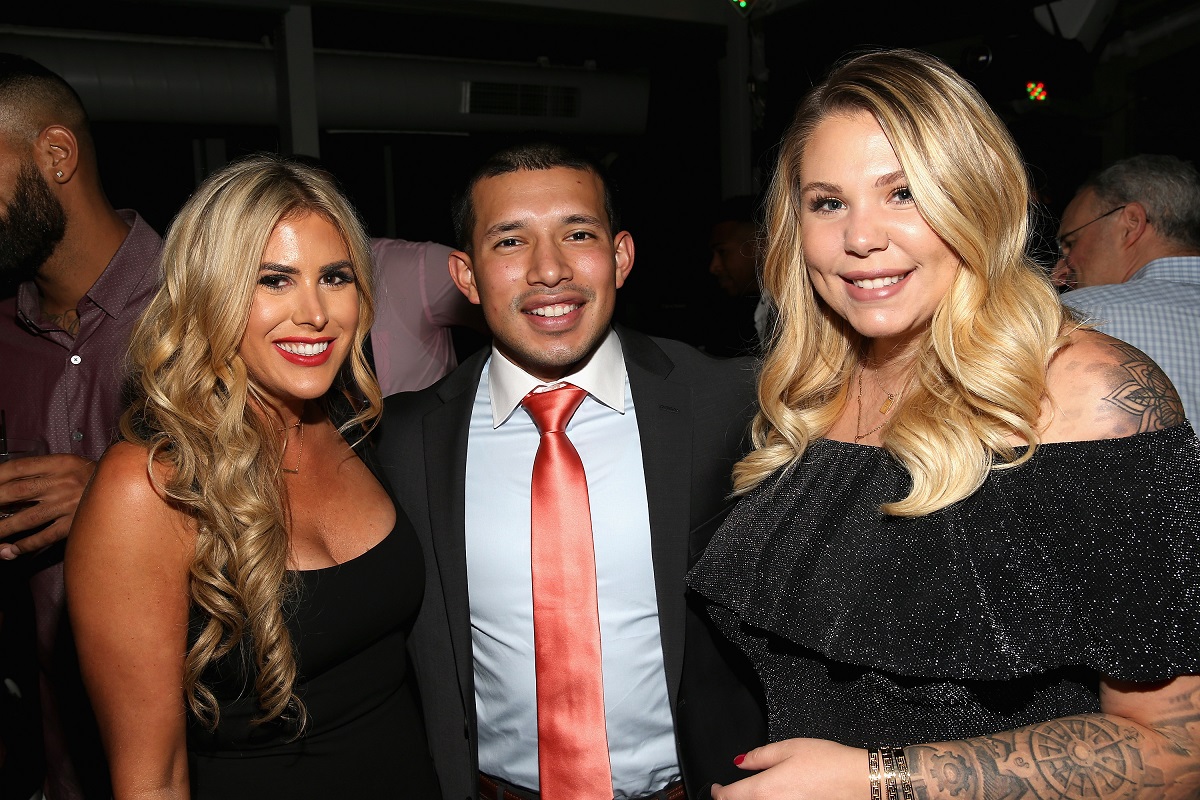 Lauren Comeau and Javi Marroquin have an on-again, off-again relationship
After the demise of Marroquin and Lowry's four-year marriage in 2016, he moved on from the Teen Mom 2 star and Coffee Convos podcast host to Comeau in 2017.
Comeau and Marroquin have dated off and on since 2017. Their son, Eli, was born in 2018. They broke off their brief engagement the following year, after Marroquin admitted to cheating on his bride-to-be in the bathroom of his home with a CrossFit co-worker.
Since then, Marroquin's relationship with Comeau has gotten even more complicated. In a fall 2020 episode of Teen Mom 2, Lowry accused her ex-husband of trying to hook up with her in the WaWa parking lot during a routine custody drop-off.
RELATED: 'Teen Mom 2': Kailyn Lowry Says She Has a 'Weird, Unspoken Loyalty' to Javi Marroquin That She Doesn't Understand
The 'Teen Mom 2' star was accused of cheating on his girlfriend with Kailyn Lowry
On Jan. 19, 2021, Comeau headed to Instagram Live to accuse Marroquin and Lowry of going behind her back throughout her three-year relationship win her son's father. The allegations seemed to be based at least partly on the MTV star's choice to buy his ex-wife's black Suburban, although Comeau didn't give further details.
"I have dealt with my fair share of betrayal and pain my whole life," Comeau said, according to InTouch. "But what I learned today, what I found out today — from the kids, nonetheless — just makes me feel like the last three years, they've just been waiting for this to happen."
Marroquin vehemently defended himself against the allegations. The Teen Mom 2 star confirmed his breakup from 29-year-old Comeau, but he insisted that it had nothing to do with 28-year-old Lowry or any of his exes.
"While I have tried to avoid a he said/she said situation [by] staying quiet, the accusations Lauren made against me this afternoon on Instagram are false," 28-year-old Marroquin said. "My only focus right now is creating healthy co-parenting relationships with both Lauren and Kail for the sake of my boys and bettering myself."
Javi and Lauren were recently photographed at a marriage sermon
Given Comeau and Marroquin's complicated romantic history and recent split, many Teen Mom fans were surprised to see them together again on Sun., Feb. 7 – at a marriage-themed sermon, no less.
A joyful snapshot of the former couple in their Super Bowl jerseys, as well as Lincoln and Eli, was prominently displayed on the Instagram account of UNITED Church at Delaware. MTV fans were particularly intrigued by the sermon topic: making marriage work.
"It was a beautiful snowy morning at UNITED Church as Pastor Kenneth opened our current marriage series, I Still Do, with a powerful message," the caption read. "There are many good things in life, one of them being marriage. With any good thing comes myths. God has intentionally designed marriage to be enjoyed, clearly laying out how we can live a full and fruitful marriage."
Some Teen Mom 2 fans took this as a sign that Marroquin and Comeau might be trying to make things work. But, according to The Sun, Marroquin took to the comments to insist that the couple was only "positively co-parenting."
"We have always gone to this church, at this service," Marroquin pointed out, adding: "Because we are no longer together doesn't change when we go to church or that we have a child together so we go to the same service at the church so we can see the boys on each other's week."
Still, not all fans were convinced. Some wondered if the exes might be trying to work through their relationship problems, while others accept the MTV star's explanation.