'Teen Mom 2': Did Leah Messer Just Throw Shade at Kailyn Lowry Amid Pregnancy Rumors?
The women of 'Teen Mom 2' don't seem to know how to maintain friendships with one another. Now, it's Leah Messer and Kailyn Lowry who are at odds.
You would think that the women of Teen Mom 2 would support one another. After all, no one really knows what it's like to have your parenting style taped and criticized by the world like the women on the show. But instead of finding comfort in and rallying around one another, the former 16 and Pregnant castmembers seem to always be at odds and have gotten really good at throwing subtle shade at one another whenever they give interviews.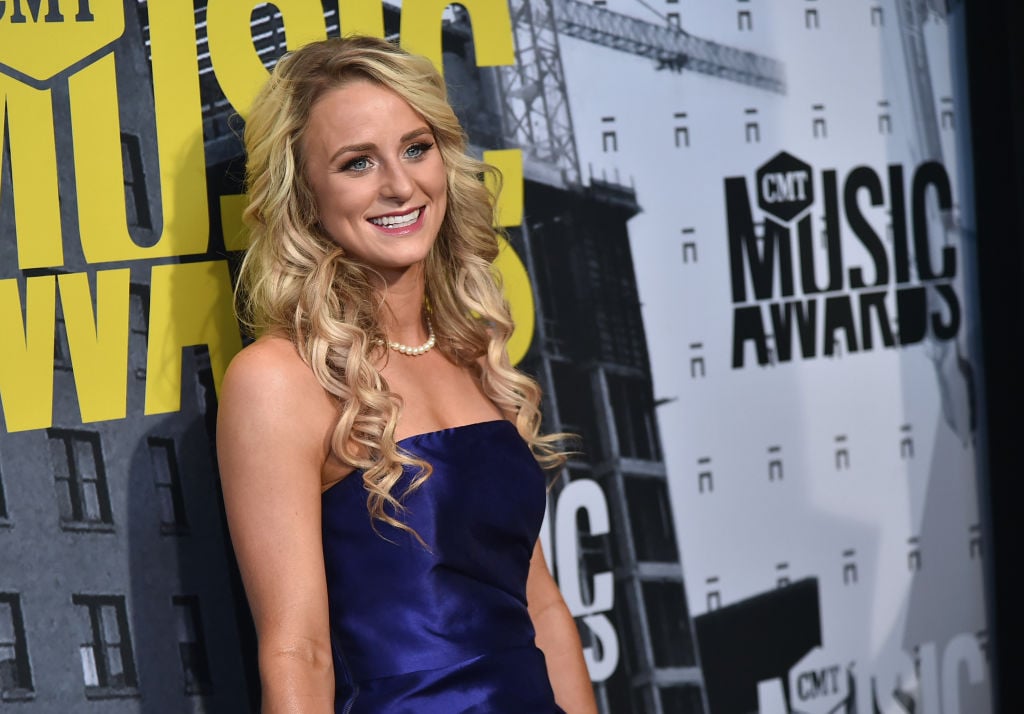 This time, it's Kailyn Lowry and Leah Messer who appear to be feuding. Though the pair were very friendly during the Teen Mom 2 reunion in October, things between them have certainly changed.
Why are Leah Messer and Kailyn Lowry feuding?
The drama all started when Lowry posted an article to her Instagram story on Jan. 15 that said that Messer's daughters were "in danger." Lowry shared the article and wrote "omg."
Messer didn't take too kindly to the post and wrote a message of her own on her Instagram stories.
"I'm so grateful to be in a place financially that I don't have to promote bs degrading articles to make a dollar," she wrote. "Is the money worth that much to you? I choose to use any platform I have to inspire and uplift others, and that's what I'll continue to do. Leave my daughter's positive messages out of your pathetic beliefs. I still love you all. Just do better with the massive platform you've been blessed with!"
Does Leah think Kailyn is pregnant?
Recently, Teen Mom Shade Room shared pictures on Instagram that the account claimed were ultrasound photos that Lowry sent to her ex, Chris Lopez's aunt. Since then, fans have been trying to figure out if the Teen Mom 2 star is actually expecting. Amid all of the speculation, Lowry sent out a cryptic tweet that had fans more worried about her mental state than her possible pregnancy.
"Defeated," she wrote. "Y'all won."
The tweet was so eery that even Messer reached out to Lowry.
"I actually have not talked to Kailyn in a few days," Messer told HollywoodLife. "I know I texted her and told her I loved her and I was there to support her. But I honestly have no idea about anything else."
But even Messer is not ruling out a possible pregnancy for Lowry.
"It wouldn't surprise me," she said of the rumors. "I mean, I don't know. I know she definitely wanted a kid, another kid. Maybe she'll have a girl if she is pregnant."
Does Leah think Kailyn and Chris are a good fit?
If Lowry is pregnant, most people are assuming that the child's father is Lopez. And if that is the case, Messer thinks he could be a good father to this new baby.
"I have met Chris once and I loved Chris when I met him, and I am the type of person I only go off of what I know about you personally, my experience of you," she said. "And my experience of Chris when we went on vacation to Hawaii, he was great with all the kids. I legit trusted him with my kids to go to the beach and they loved him too. My kids were obsessed with him. So anything other than that, I can't pass judgment towards because I don't know him any more than that."