'Teen Mom 2': Fans Are Shocked Over Chelsea Houska's Sexual Remarks to Cole DeBoer
Chelsea Houska DeBoer and Cole DeBoer make for the most lowkey parts of most episodes of MTV's "Teen Mom 2." But on the Nov. 19 episode, the couple got a little freakier than usual.
Chelsea Houska DeBoer has long had one of the tamest storylines on MTV's Teen Mom 2. The 28-year-old struggled with her teen pregnancy on MTV's 16 and Pregnant, eventually giving birth to her daughter Aubree Skye with her troubled ex-boyfriend Adam Lind.
Lind has battled legal and addiction issues, and the pair had a rocky relationship. Chelsea also struggled to get her GED and figure out what she wanted to do with her life.
However, things changed when Chelsea met Cole DeBoer. She married her DeBoer three years ago, in 2016, and the Teen Mom 2 couple has since had two children, son Watson and daughter Layne.
Except for ongoing troubles with Lind and Chelsea's issues with anxiety, the DeBoers are usually fairly unsurprising. But a more-than-flirty moment on the Nov. 19 episode of Teen Mom 2 left some fans a little shocked.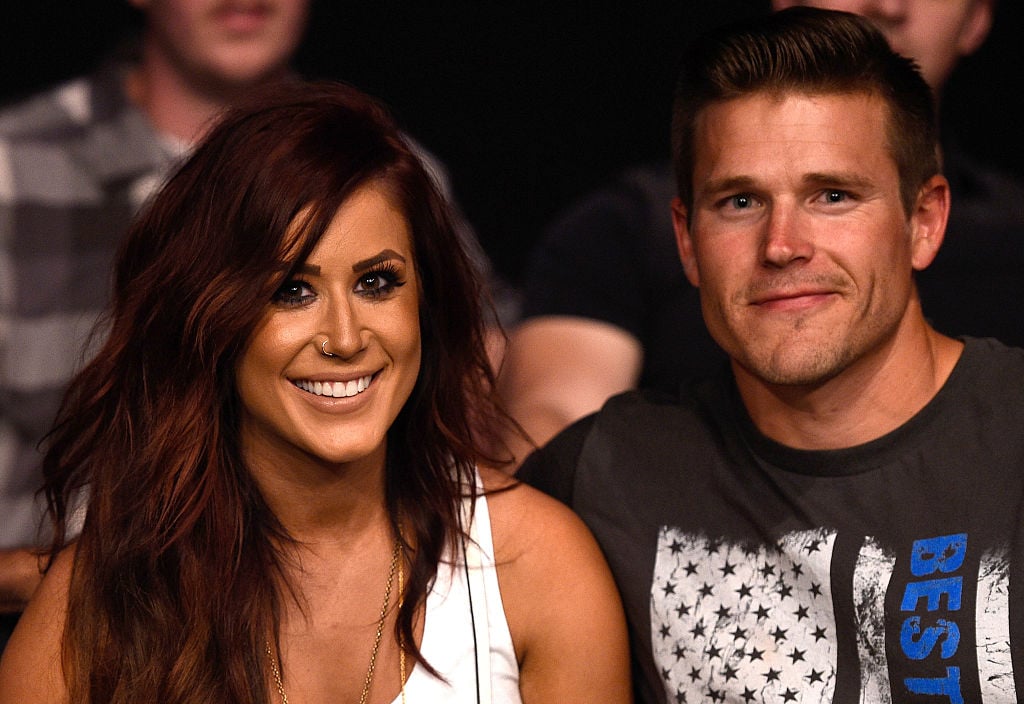 The DeBoers shared steamy banter on 'Teen Mom 2'
On the Nov. 19 episode of Teen Mom 2, Chelsea and Cole were on their way to a double date with their friends when Chelsea broke out with a suggestive comment.
"If we weren't on camera, I'd give you a b***** on the way there," she told Cole, adding with a smile, "But we're on camera."
Cole acted a bit shocked, blushing and smiling, as he reminded his wife, "We're on camera!"
But the Teen Mom 2 mom of three kept things going a bit, asking if he remembered "that time in the car wash" with a knowing grin.
YouTuber from 'The Grace Report' reported on the surprising moment
YouTuber Grace of the popular channel The Grace Report thought the whole thing was a bit much for the couple to share.
She recapped the Teen Mom 2 moment in a recent video, saying, "So [Chelsea] and Cole are on their way to a double date, and she randomly in the car talks about how if they weren't on camera, she'd give him a BJ on the way there."
"And he's like, 'ok, but we're on camera,' clearly a little bit uncomfortable about the fact that this was going to be aired on television," the YouTuber continued.
She poked a bit of fun at the Teen Mom 2 star for continuing on with the "car wash" comment, saying, "Oh my god, Chelsea! Your dad is a #1 fan of this show, why would you say that? The teachers at your daughter's school, the coaches, everyone in your town watches this show because it's a small town and you are a star on it. Why would you say that?"
'Teen Mom 2' fans had mixed reactions
Some Teen Mom 2 fans were surprised to see the normally low-key DeBoers get a little freaky. "Hearing that Cole and Chelsea have a freaky side," one fan wrote on Twitter during the episode next to a surprised GIF.
Another Twitter user wrote under The Grace Report's post about the moment, "Kinda trash in my [opinion] but [that's] just me but at least they are married."
Other fans thought the moment was cute and congratulated the couple on keeping things sexy in their marriage. "No kids to hear..they are married….so what, big deal," one Teen Mom 2 viewer wrote.
Another added, "Yeah good for Chelsea and Cole!! Keep that relationship hot! They are sooo cute."