'Teen Mom 2' Fans Call out Jenelle Evans for Double Standards for Dancing Video About Body Shaming
Former co-stars, Jenelle Evans and Kailyn Lowry publicly got into an argument about body shaming on social media. Evans has returned to Instagram with a video of herself dancing. Find out why Teen Mom 2 fans are calling her out for having a double standard.
Kailyn Lowry commented on Jenelle Evans' bikini photo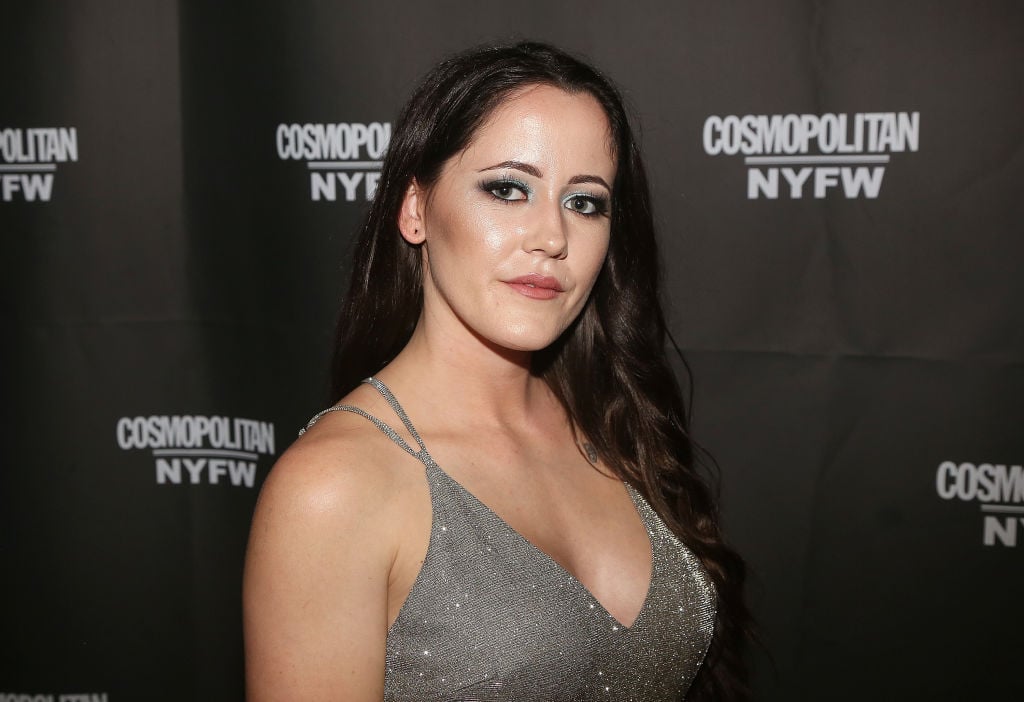 RELATED: 'Teen Mom 2': Why Kailyn Lowry Didn't Invite Her Parents to Her Wedding
The feud between Lowry and Evans started up again with Evans posting a photo of herself wearing a bikini on Instagram on May 21. "I don't know who needs to hear this, but David [Eason] better never come for my body ever again," she wrote according to In Touch Weekly. Lowry also shared an article which notes Eason called her "overweight" on Instagram in August 2019 on Twitter.
Eason responded to this in his Instagram Story. "Ummm … I feel sorry for anyone that ever 'came for your body.' Trust me, I wouldn't touch you with a 10-foot pole," he wrote. Eason then added, "Oh, you can call my wife fat and tell me not to say anything about you in the same sentence? Right."
Evans also responded to Lowry in her own Instagram Story. "IDK who needs to hear this, but you're a giant compared to me. Let's stand side-by-side. Don't let me start talking about you. Cheating on Javi [Marroquin] and telling my mom while you got your makeup done. But oh, everyone just finds out now? I told everyone this a long time ago. Wow, so much to say, but let me stop. LOL," read the post.
Evans then wrote, "And like … why [are] you still worried about me? Focus on yourself and your family. I'm not on the show anymore, so I [would] appreciate [if] you stop stalking me. Sick of screenshots being sent to me."
She posted a video of herself dancing
RELATED: Jenelle Evans Posts First Pictures With David Eason After Separation and Fans Aren't Holding Back
The former reality star posted a video of herself dancing to Willow Smith's "Wait A Minute" on May 29. She referenced the recent drama between her and her former cast member in the caption.
"Dance like nobody is watching!!! Since #quarantine I've been dancing a lot more and forgot how much I loved it! Judge me if you will, body shame me if you will but I love myself sooo  #WaitAMinute #WillowSmith @willowsmith," it reads.
Some fans cheered her on in the comments with "So adorable! U [sic] look healthy and happy!!!" However, people weren't as supportive on Twitter.
"Ya'll can body shame though right?" one fan replied to the tweet Evans used to share the Instagram post. "Nobody shaming here, but why is there a double standard in your eyes? Your husband body shames and that's ok? Body shaming is never ok!" tweeted another fan.
It looks like some Teen Mom 2 fans aren't willing to forget Eason and Evans' comments about Lowry. The former reality star previously claimed she was moving on by tweeting on May 21, "Please stop sending me screenshots. Yeah I see what she's posting and don't care. Let's move on with life."