'Teen Mom 2': How Javi Marroquin Proposed to Kailyn Lowry
Teen Mom 2 fans will remember that Kailyn Lowry was married to Javi Marroquin, the father of her second child, for about two years.
Their wedding took place at the Adventure Aquarium in Camden, N.J. in 2012.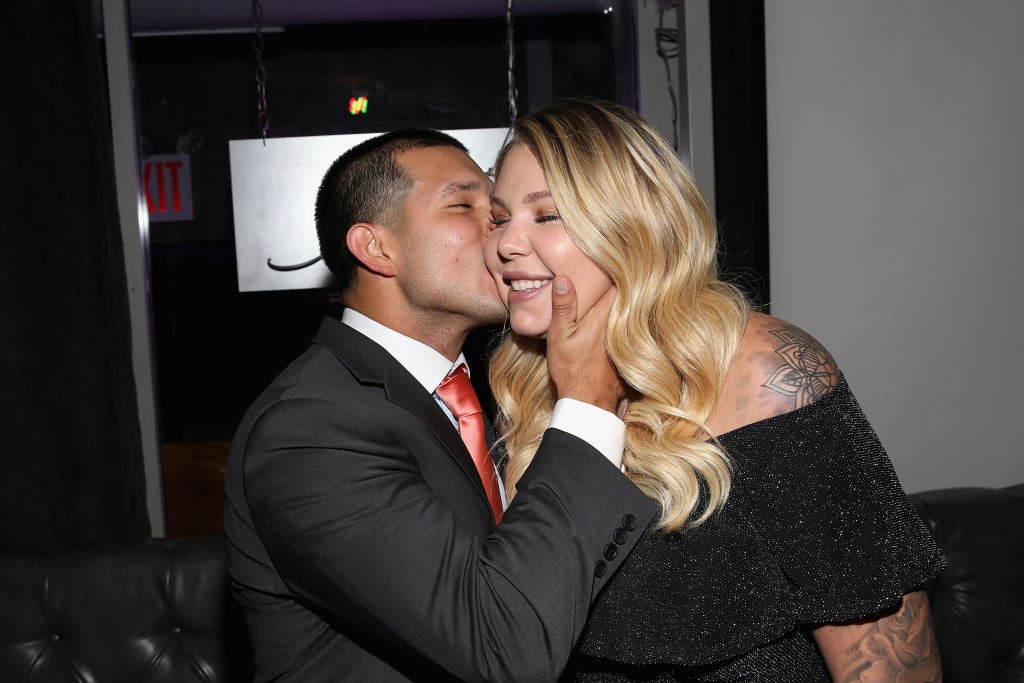 Before they began to run into major relationship troubles, they had a pretty sweet connection.
Here's a look at Marroquin's thoughtful proposal to the reality star.
How Javi Marroquin proposed to Kailyn Lowry
After Marroquin passed the Armed Services Vocational Aptitude Battery for the United States Air Force, the couple decided a celebratory dinner was in order.
Before the dinner, Lowry sensed something was going on.
"Javi took Isaac out and I sensed a devious, secret strategy being carried out by my two boys. I had no idea what they were up to, but obliged their request to keep their surprise a surprise. Later, I drove by myself to Honesdale, the town I grew up in, to meet them. Javi had chosen a restaurant very close to where my old house stood, which indicated nostalgia was important to our dinner. Javi was making this very special for me, even though the dinner was meant to be a celebration of his achievement," she wrote in her 2014 book, Pride Over Pity.
Lowry followed the instructions Marroquin gave her and found herself at a restaurant.
"The mysterious instructions he'd left at home led me from the Whitehall to this restaurant and up to the hostess. She handed me a cute scavenger hunt-like note," she wrote.
The note said: "Almost found us. Walk out of the restaurant. Make a right. Go down to the steps and follow the path down to the lake. Hurry. We miss you."
Lowry exited the restaurant to find her boyfriend and son waiting for her by a lake.
"Isaac and Javi were exactly where they said they'd be, by the scenic Lake Wallenpaupack. They were clad in ties and each holding a bouquet of flowers," she recalled.
When Lowry walked up to Marroquin he told her:
"Well, the real reason why I brought you out here is because this was your childhood. You were raised here. I felt like this was a part of your life I wasn't part of. So I figured if I came out here, I felt like someway I would be part of it forever because you are my present now. What I really want to know now… is if you'll marry me."
Lowry was ecstatic. She was so excited she could hardly respond.
"I nodded enthusiastically, squealing, 'Of course!' Wow. Wow. Wow. He proposed! I was engaged! What? I was both stunned and exhilarated. The hugs, kisses, and tears expressed our emotions because we were too overwhelmed to speak," she wrote.
Read more: 'Teen Mom 2': The Real Reason Kailyn Lowry and Javi Marroquin Didn't Elope in Vegas