'Teen Mom 2': Is Jenelle Evans Feuding with Amber Portwood?
Anyone who used to watch Teen Mom 2 knows that at times, Jenelle Evans was public enemy number one. Her choices in men and constant feuds with her mother earned her a less-than-desirable reputation. But when she got together with her husband, David Eason, it was the beginning of the end of her television career. Eason was fired from the show first and then Evans followed shortly after.
Though Evans' domestic disputes had a huge hand in getting her kicked off of Teen Mom 2, Amber Portwood has also had a number of domestic issues yet remains in the franchise.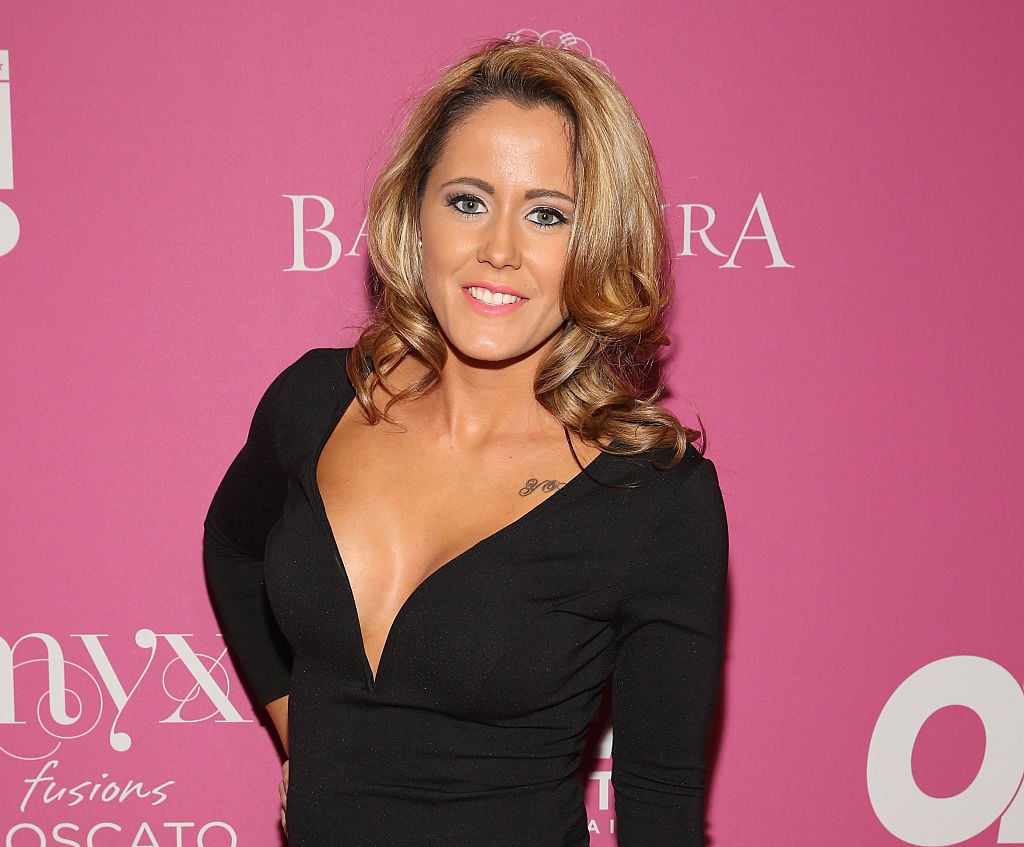 Jenelle Evans gets kicked off of 'Teen Mom 2'
Eason got kicked off of the show due to some homophobic comments that he made. Later, his actions led to Evans leaving the show as well.
After he killed a dog in front of Evans' children, police came to do a wellness check on the kids and eventually, Evans lost custody of her children.
"It was a situation where my daughter, her health, her safety was in danger," Eason told People Now of why he killed the dog.
"This was something that nobody wants to ever have to do. The dog was aggressive. Yes, she might not be huge or whatever, but you know when a dog bites a child on the face more than one time, then it should never be around the child again. If you give the dog up for adoption, one day it's going to be around children again."
"If you call the authorities at that point, the law says the dog has to be euthanized. I'm not going to pay anyone to euthanize my dog when I could do it myself."
Amber Portwood's domestic issues
Portwood was arrested for domestic battery last July after she allegedly attacked her boyfriend Andrew Glennon while she was holding their son James. The next day, she was charged with domestic battery, domestic battery committed in the presence of a child that is less than 16 years old, and criminal recklessness and that wasn't her first run-in with the law. In 2010, she was charged with domestic battery after she hit her ex, Gary Shirly, in front of her daughter Leah while filming for Teen Mom.
In 2012, she agreed to serve a five-year jail sentence for drug charges and only ended up serving 17 months before being released in 2013.
Portwood has denied the allegations against her.
"I literally opted out of drug court a long time ago to put myself in prison to help myself," she said at the Teen Mom OG reunion last year. "Why would I jeopardize … you haven't heard s— from me since then, haven't gotten in trouble one time. But all of a sudden I'm running after him with a machete? You're insane."
Is Jenelle Evans feuding with Amber Portwood?
Evans recently made a video updating fans on the things going on in her life, including how she got back together with Eason. In the video, Evans called out MTV for allowing Portwood to be on the show while kicking her family off.
"How pissed are you that [Teen Mom] kept Amber, but cut you?" one fan asked.
"Now, this has been a question that everyone has asked me for a while," Evans responded. "And, honestly, it bothers me. I mean, I think that it's very unfair, and I didn't really do anything wrong. So, I'll leave it at that."
Portwood hasn't responded to Evans.