'Teen Mom 2': Is Kailyn Lowry Shading Chris Lopez on TikTok?
'Teen Mom 2' star Kailyn Lowry and Chris Lopez have had a contentious on-and-off relationship for about four years. They share one son together, Lux, and have another one on the way.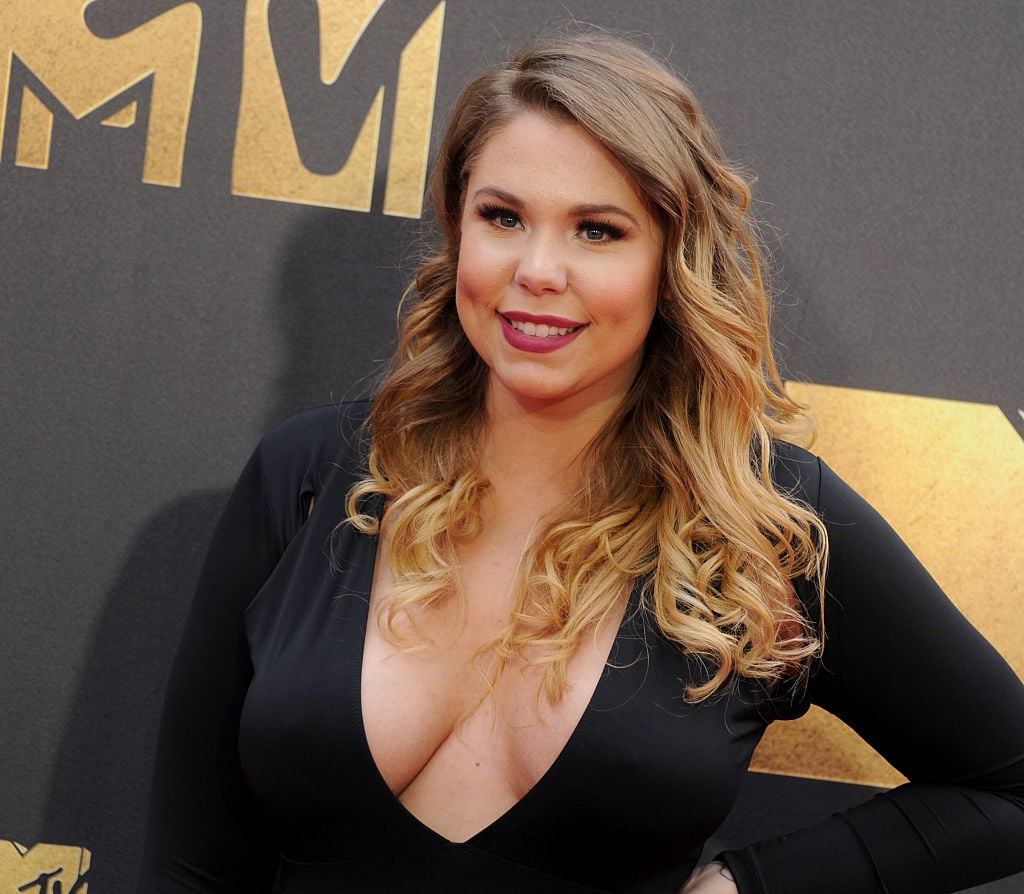 In her 2018 book, A Letter of Love, Lowry wrote about her decision to end her relationship with Lopez after Lux was born. She felt he didn't help her or their new baby out enough.
"Even the responsibility for all of the baby formula was left up to me. I kind of knew that this would be a possibility, but I guess I just wanted to be proved wrong. Is it too much to ask if the baby needs anything? Whether we were on good or bad terms, Chris could have at least asked if I needed help," Lowry wrote.
Lowry wrote that cutting Lopez off was a difficult decision for her to make. But, at the time, she felt it was fair.
"I didn't wake up one morning and decide that I was going to cut Chris out of our lives. There are reasons why I feel the way that I do. Just because he has a biological connection to the baby, doesn't mean he's best for the baby. I do all of the hard work; I'm up with him at all hours of the night. I'm bringing him everywhere I go. Why should I give up my holidays or other milestones with our child? I shouldn't because I take on all of the responsibilities; therefore, I feel like I should get all of the rewards," she wrote.
Kailyn Lowry and Chris Lopez are having another baby
Ever since it came out that Lowry and Lopez are having another baby together, their relationship has only grown more strained. In February, Lowry wrote on Twitter that history is repeating itself. Lopez hasn't been helping with their new baby, according to Lowry.
"Girl why does Chris just steadily stay on live talking about [your] business??" a fan tweeted (then deleted), reports E! News. "He is just too much at this point…TMI."
"Idk! Ask him to send diapers, wipes & clothes. Can't remember the last time he's done anything for Lux!" Lowry responded.
Kailyn Lowry's TikTok activity
Now, Lowry seems to be calling out Lopez on TikTok. The reality star never explicitly said the father of her third and fourth children's name, but fans are inferring.
Lowry's been posting a series of videos lately that seem a little… intentional.
"B*tches really be mad that you the baby mama," she mouthed in one video. "B*tch I am mad that I'm the baby mama."
"So my ex said, 'Ain't no motherf*ckers gonna want you with three kids.' I said, 'B*tch, they still wanted me with three kids, plus you in the picture. So what the f*ck you mean?'" she mouthed in another.
In another, she inferred that she'd been cheated on. And in another she wrote "When people ask me how it feels to be single & pregnant" over a clip of her listening to "P2."
Is Lowry definitely aiming all these TikToks at Lopez? There's no way of knowing unless the reality star confirms as much. She could just be bored and trying to have fun while isolating.
Read more: 'Teen Mom 2': Why Kailyn Lowry Broke Down And Sobbed When Isaac Turned One