'Teen Mom 2': Jenelle Evans Accuses Kailyn Lowry and Other Costars of Being Afraid to Tell Their Stories
It's no secret that Jenelle Evans isn't exactly best friends with her former Teen Mom 2 castmates. Despite making it abundantly clear that she isn't on the best of terms with many of them, fans still constantly ask Evans about the other women. Recently, the reality star made comments about her former co-stars withholding information.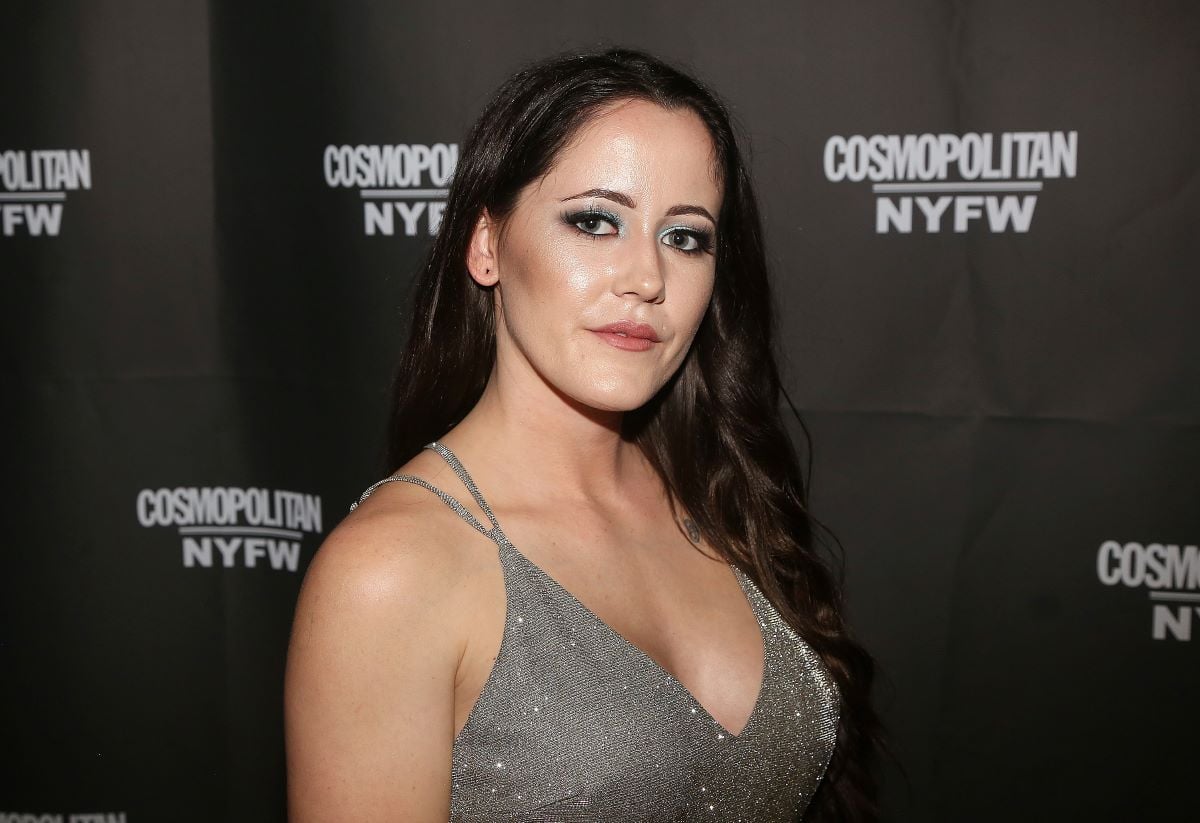 Jenelle Evans calls 'Teen Mom 2' stars out
From time to time, Evans will hold Instagram Q&As with her fans. During one, one fan claimed that the new Teen Mom episodes were pretty boring with the exception of Briana DeJesus. The fan also said that they wished Evans would come back to the show.
"Bri is super real and blunt," Evans responded. "She actually isn't afraid to tell her story like the rest of them lol."
Kailyn has refused to film parts of her story for 'Teen Mom 2'
In June, Lowry received backlash for refusing to film her Sep. 4 arrest that resulted after her fight with ex-boyfriend Chris Lopez.
DeJesus later criticized Lowry for not filming any of the fight or arrest.
"Like someone is filming on the show legitimately filming about a wallpaper color choice when she could be filming about a domestic abuse situation with her baby daddy that I was told she was trying to hide," she wrote on Instagram, according to The Sun.
"This is back when a child's hair was cut as was allegedly arrested after allegedly getting into a physical altercation with her baby daddy. While I understand all of us want to be shown overcoming our struggles and that we all take pride in our names (and someone takes pride in her brand and her podcasts) at the end of the day she shouldn't try to cover up the real her or things that are going on in her real life."
Jenelle also called Chelsea Houska and Amber Portwood
The current Teen Mom 2 cast aren't the only ones who Evans has called out. In Nov., Chelsea Houska announced that she was done with the franchise. She cited her oldest daughter, Aubree Lind, as being part of the reason behind her departure.
"There just came a point—and I think it was a buildup almost—this feeling in my gut, or my heart, I guess. It just didn't feel like I was supposed to be on that show anymore," Houska told E! News. "There were conversations that [my daughter] Aubree and I were having from time to time, and there came a point where I was just worried because I don't want her to ever be like, she can't tell me things because it's going to be aired to millions of people or whatever."
But Evans didn't necessarily buy Houska's reasoning. When asked about Houska's exit, Evans didn't exactly hold back.
"Good for her," Evans told E! News. "I feel her story wasn't honest to begin with so maybe TV isn't meant for her."
Evans has also called out Amber Portwood and wondered why Portwood is allowed to be on Teen Mom 2 but she isn't.
"I have spoken with my old producers many times about this. They still claim I was not fired but 'let go for a season'," Evans told HollywoodLife. "As for the Amber situation they said 'well Amber didn't leave a paper trail for what she did,' whatever that means. I am guessing they are still holding me responsible for my husband's actions, even though I did not do anything wrong."