'Teen Mom 2': Jenelle Evans Admits That She's Back with David Eason in New Video
People have been speculating if Jenelle Evans and David Eason are back together. Now, Evans has revealed that the rumors are true.
Jenelle Evans' love life is the definition of a rollercoaster. One minute, she's in love and it's her and her partner against the world. The next, she can't stand whoever she's with and claims to be moving on, and then the cycle just repeats. This time, it's her husband David Eason who is strapped in for the ride.
After a very brief split, Evans announced that she was back with Eason.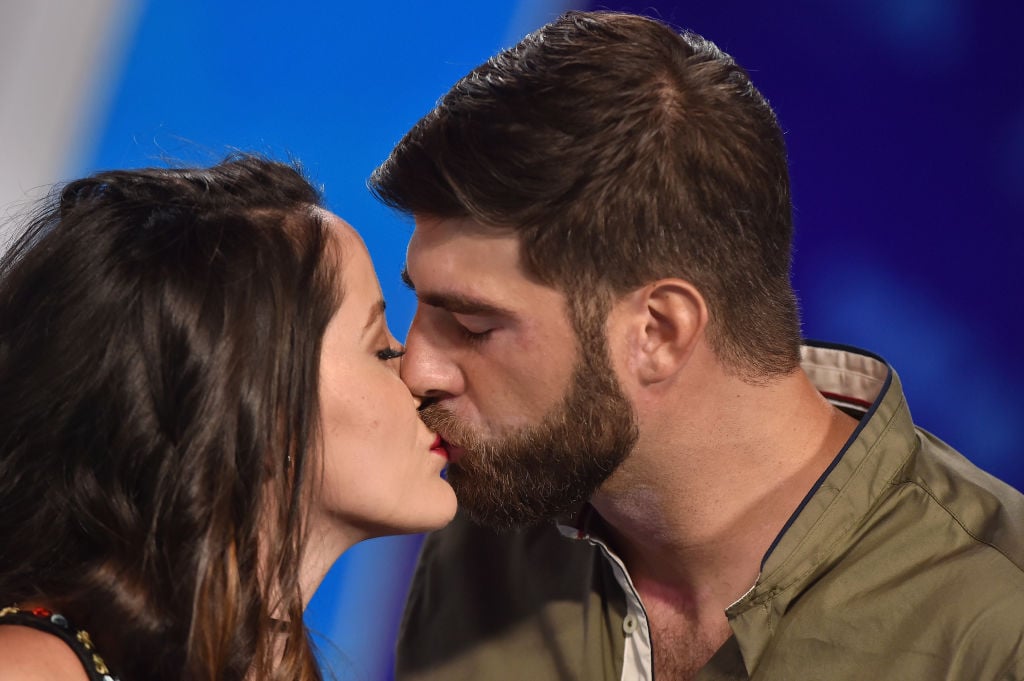 Jenelle Evans and David Eason split
Fans had been calling for Evans to leave Eason for a while before she actually bit the bullet. After he shot Evans' dog in front of her children, fans called the environment unsafe and urged Evans to get out.
Though she didn't leave her husband immediately, she did eventually announce that they had split.
"I've mostly kept off social media the past few days because I've been focused on making some big life decisions," she wrote in October in a now-deleted post on Instagram. "I've lived my life on camera since I was 17 years old. And a lot of it hasn't been pretty. But it's been my life. I know I need to make changes. I'm starting that now. The kids and I have moved away from David. Nobody gets into a marriage expecting it to end but I know that's what is best for me, and for my kids. Today I've filed papers to start that process." 
"I appreciate the support from everyone who has asked how I am," she continued. "Me and the kids are doing great. We need some time to be together. But you'll hear from us again soon."
Jenelle and David get back together
Though she claimed to be separated from Eason, pictures soon began surfacing of the two together. Sources claimed that they were just hanging out for the sake of their children.
"Jenelle was with David because Jenelle wants to have a pretty surface-level friendship with David just to make it easier with the co-parenting with their shared one, not because they're working on getting back together," a source told Celebrity Insider. "She has already told those close to her that if he shows any sign of aggression or anger she is taking their daughter and leaving. She will not stand for that."
But in a new YouTube video released on Mar. 21, Evans finally admitted what fans thought to be true, she was back with Eason.
"Yes. Me and him are deciding to work things out right now. We're taking it slowly," she said in the video.
She and Eason are living together in North Carolina once again. She had moved to Nashville with her children when she originally left Eason, but claims that she had to move back because she couldn't afford to pay rent on the Nashville apartment and her mortgage for her North Carolina home.
"We have 11 acres of land for them to play on and Kaiser and Ensley, they really missed the animals, they really missed the chickens, the goats, everything," she said. "So we decided to come back here and things are going pretty smooth."
She claims that things are different this time and that her husband truly has changed.
"A lot of things have changed," she explained. "Me and him have decided to just try to remain positive no matter what and if we have an issue, we try to talk it out."