'Teen Mom 2': Jenelle Evans Hasn't Even Begun the Divorce Process, According to Court Documents
Well, well, well. It looks like Jenelle Evans may have told another fib. The mother of three had managed to garner a ton of support when she announced she had left her husband of two years, David Eason, in October 2019. She insisted she was moving forward and planning to divorce the troubled father of three. In fact, Evans even claimed that she had filed the paperwork. Court documents, however, reveal that that was a lie. Now that Evans and Eason have been spotted together again, a reconciliation is looking more and more likely, much to the chagrin of followers who offered support to the former reality TV star.
Jenelle has not filed for divorce from David Eason
Radar Online took a gander at court documents to try to figure out what was going on between Evans and her ex, Eason. What they uncovered is a bit shocking to legions of fans who believed a divorce was underway. According to court documents, Evans hasn't actually filed any paperwork to dissolve her two-year-old marriage.
There are simply no files pertaining to divorce proceedings in any jurisdiction in which Evans would have filed, claims the publication. That can only mean one thing; Evans never actually started divorce proceedings, although she claimed she did via social media. The only documents relating to the couple's marriage are papers associated with the order of protection that Evans requested back in November 2019. The order of protection has since been lifted, at Evans' request.
Jenelle and David appear to be on the road to reconciliation
Both Evans and Eason have levied some pretty serious claims at one another during their time apart. Shortly after Evans left Eason, he took to Instagram and Facebook to insist he was happier without Evans in the picture. Eason even insisted that he had spent years acting as the fall guy for Evans' antics. He called her lazy, stupid and told the public that he was never in love with her. Evans, for her part, outlined at least 11 instances of domestic violence and abuse at the hands of Eason in her request for an order of protection.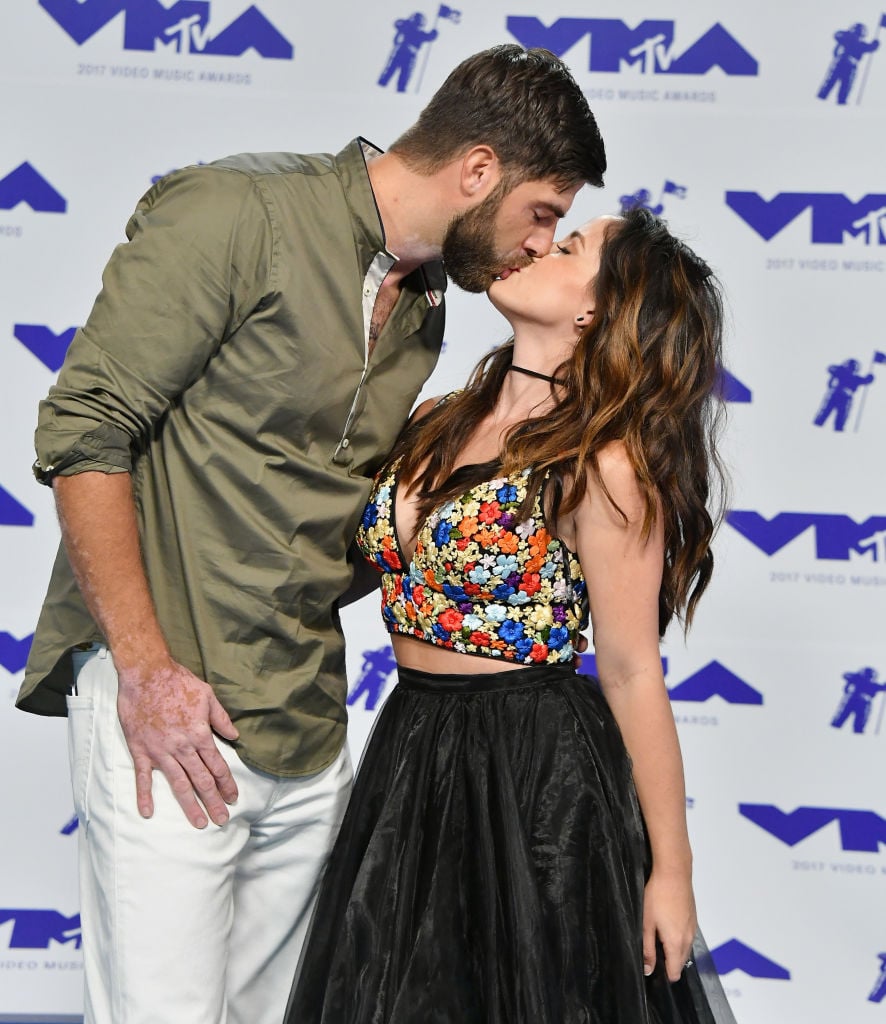 That all seems to be water under the bridge now. After Evans requested the order of protection be dismissed, the couple were spotted out and about together in Nashville. While Evans insists she just wants to be able to co-parent with Eason, it looks like romance is in the air. An onlooker claimed that the couple was seen getting cozy on the streets of Nashville.
Shortly after the reunion, Evans took to Instagram to plug her new Cameo profile. In the video, she called herself Jenelle Eason, and followers claim she's been spotted wearing her engagement ring again. The clues of reconciliation are multiplying quickly, but it's unlikely that Evans and Eason will speak up about getting back together anytime soon.
A reconciliation with Eason would be the final blow to Evans' reality TV career
Shortly after Evans left Eason, there was talk that she'd be returning to Teen Mom 2. With a return would come her MTV paycheck, something the mother of three apparently desperately needs. The only reason studio executives were entertaining Evans' return was her separation from Eason, insist inside sources.
The production company behind Teen Mom 2 had an incredibly difficult time filming with Evans during the last season she appeared on the show, mostly because of Eason. Allegedly, the troubled North Carolina native made it nearly impossible for Evans to film, and crew members refused to be anywhere near him. If the couple is reuniting, it likely won't be worth the risk to the production crew behind Teen Mom 2.
A reconciliation would effectively doom Evans to a life without a reality TV paycheck. While Evans probably could live without the commentary on her choices that life in front of the camera brings, the paycheck is a big draw. It has been suggested that both Evans and Eason are short on cash now that their time on MTV has run out.