'Teen Mom 2': Jenelle Evans Denies Abuse After Leaked Court Documents Show That Her Children Experienced 'Physical Injury or Sexual Abuse'
Last year, former 'Teen Mom 2' star Jenelle Evans lost custody of her children for a brief period. Now, she is setting the record straight about some of the claims against her.
Last year, Jenelle Evans lost custody of her children for a brief period. Now, the former Teen Mom 2 star is working to clear her name. In a new series of videos, Evans is discussing everything that went down at the time and why some of the allegations against her were incorrect.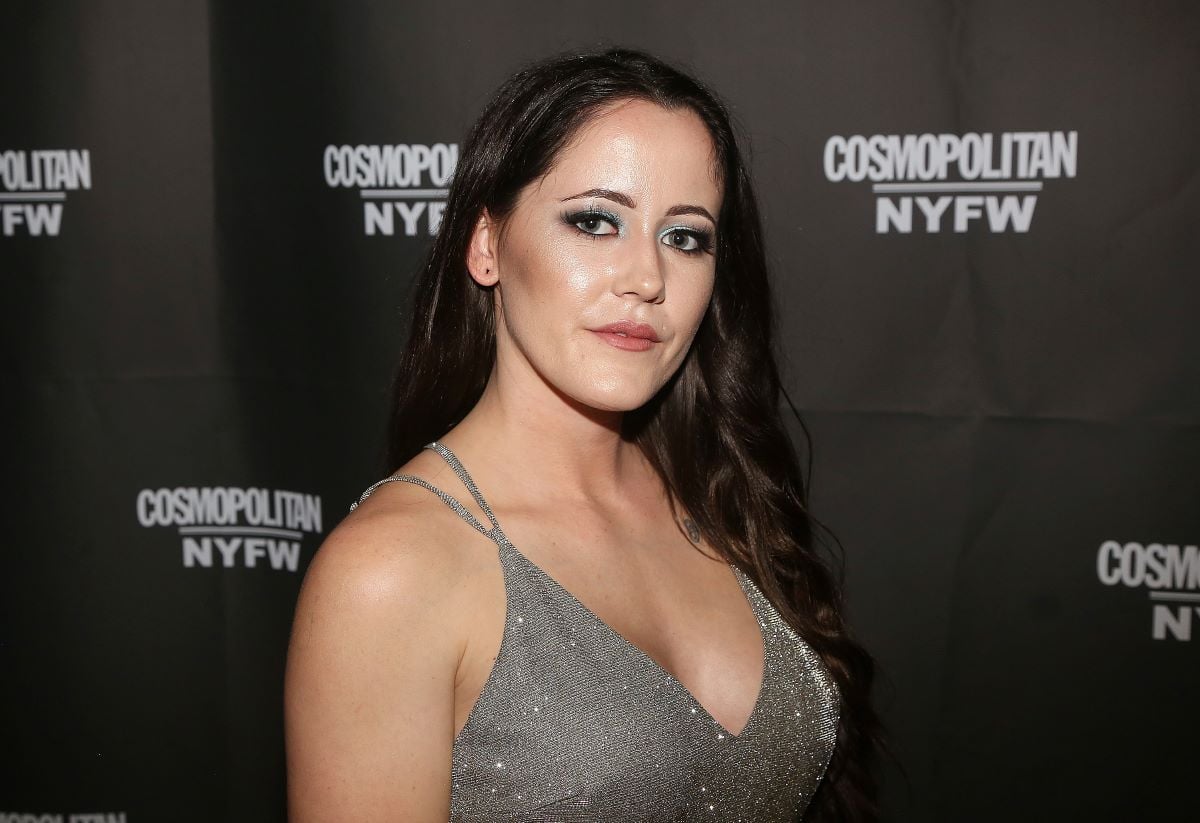 Why did Jenelle Evans lose custody of her children?
Evans lost custody of all three of her children after it was reported that her husband David Eason shot a dog in front of the kids. Eventually, Eason owned up to the deed publicly.
"It was a situation where my daughter, her health, her safety was in danger," Eason told PeopleTV's People Now of the incident.
"This was something that nobody wants to ever have to do. The dog was aggressive. Yes, she might not be huge or whatever, but you know when a dog bites a child on the face more than one time, then it should never be around the child again. If you give the dog up for adoption, one day it's going to be around children again."
Instead of calling the police to deal with the situation, Eason shot the dog himself.
"If you call the authorities at that point, the law says the dog has to be euthanized. I'm not going to pay anyone to euthanize my dog when I could do it myself."
After the incident, the children were removed from Evans and Eason's home. They were later allowed back into the couple's care.
What do the court documents say?
Evans has gotten a lot of backlash for the situations that she has put her children in. In a new YouTube series, she has been trying to address several of the claims made against her. In the second installment of her "I Have Something to Say" series, she showed some of the court filings that Child Protective Services had filed against her.
On the document two boxes were checked, one stating that "the juvenile has suffered physical injury or sexual abuse" and the other stated that the juvenile was exposed to a risk or physical injury or sexual abuse "because the parent, guardian, custodian, or caretaker has created conditions likely to cause injury or abuse or has failed to provide, or is unable to provide, adequate supervision or protection."
Jenelle says the allegations were not about her daughter
People initially believed that those documents were about her youngest daughter Ensley, but Evans' insisted that the allegations were actually regarding physical abuse of Kaiser.
"The allegations of abuse was lies and it was about physical abuse against my son, nothing to do with my daughter," Evans said.
"Some of you have commented to say 'you posted the documents and Ensley's name was in those papers.' Even though there were allegations against us, against Kaiser, the same allegations were on every kid's paperwork, so all the paperwork had the same allegations for every single child and that is why Ensley's matched Kaiser's matched Maryssa – they all matched each other."
She went on to say that CPS grouped all of the allegations together because they are all in one family.
In her previous video, Evans claimed that CPS took her children away from her illegally and has been seeking help to prove CPS's wrongdoings.