'Teen Mom 2': Jenelle Evans Reveals the Truth About Her Divorce From David Eason
Jenelle Evans, formerly of MTV's Teen Mom 2, has been lying low lately. The mom of three announced her separation from her husband of two years, David Eason, in Oct. 2019.
The announcement came as a surprise to many Teen Mom viewers, as Evans stuck with Eason through numerous controversial incidents, from Eason's killing of the family dog, Nugget, to his comments on social media about trans and gay people.
Since then, Evans has moved to the outskirts of Nashville with her children, three-year-old Ensley (with Eason) and five-year-old Kaiser (with her ex-fiance Nathan Griffith). Her oldest son, Jace, still lives with her mom, Barbara Evans. Eason still lives on the couple's land in North Carolina.
Since her separation from Eason, Evans has been more open on social media, especially on YouTube. In a recent video, she answered Teen Mom fans' questions about her personal life and cleared up the rumors that her divorce from Eason was a publicity stunt.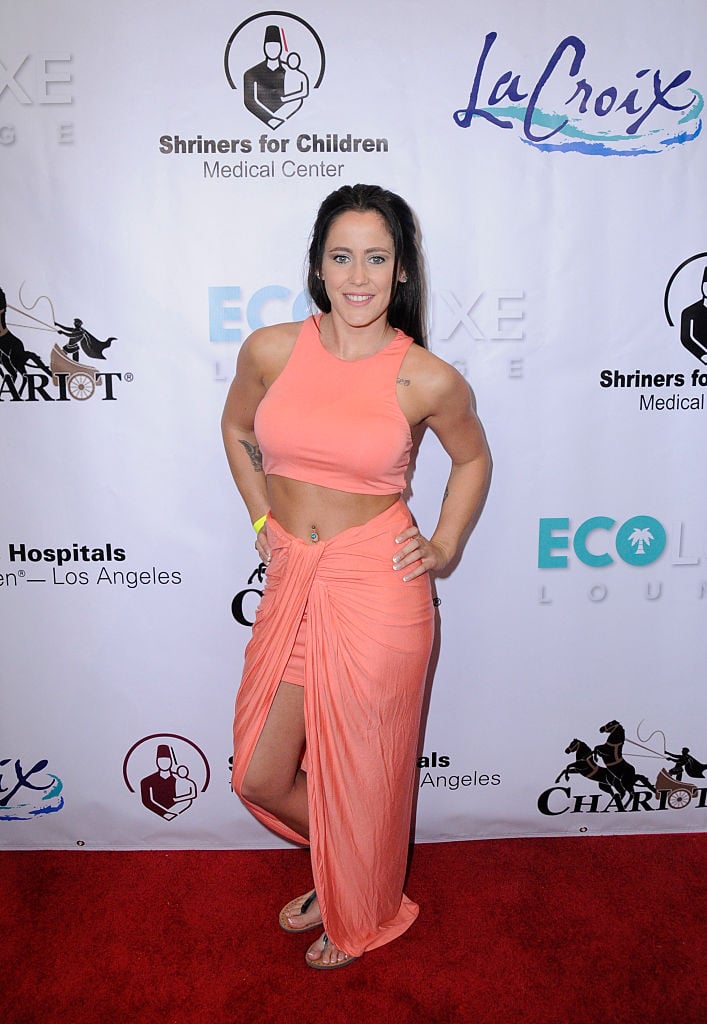 Evans said she was 'single as hell'
In her new fan Q&A video, Evans cleared up rumors about a new boyfriend (Herb Wilkinson of Boston, who was spotted with her on Instagram a few weeks ago), as well as claims that her divorce from Eason was fake, on her YouTube channel.
"Are you single?" one fan asked. "Yes, I am single as hell," Evans claimed. "Just focusing on me, though."
In terms of her rumored boyfriend from Boston, Evans admitted that she'd been up to Boston for a few days to visit, but that it was ultimately "nothing." The former Teen Mom 2 star added that she didn't want to give any more details right now in order to protect others' privacy.
The former MTV star said she and Eason were co-parenting as peacefully as possible
Some Teen Mom fans wondered how Evans and Eason are getting along these days. Evans initially filed a restraining order against Eason, but she recently dropped it. The MTV star was also spotted out and about with Eason in Nashville on Ensley's third birthday, sparking rumors that the former couple was getting back together.
Evans claimed nothing could be further from the truth, explaining that the meetup with Eason was just as simple as it looked.
"I was in downtown Nashville taking pictures with my photographer, and David was in town for the court date," the former MTV star said. "He asked to see Ensley. While I was taking pictures, I let him see Ensley. We had lunch, and then he went home. That's it."
The mom of three added that she's just trying to keep the peace with her ex, but that everything is very platonic between them. "I'm just co-parenting," Evans said in the video. "I'm trying to stay out of court, trying to keep things civil between all parties. And I just want to do my own thing."
She added that she wanted to move away from her history of tumultuous relationships and difficult breakups. "I'm single now. I need to venture out," Evans said. "I need to think about my future, my kids, and what I'm gonna do in life. And I don't need any distractions at all. And I noticed that guys could be a big distraction."
The mom of three explained the separation and divorce laws in her state
Teen Mom viewers also wanted to know why Evans hasn't officially filed for divorce from Eason yet, although they are living separately. Evans answered by way of explaining the laws around separation and divorce in both North Carolina and Tennessee.
"In the state of North Carolina, you first have to be separated for a complete year to even file for divorce," Evans said.
"In the state of Tennessee, you have to live there for six months to be a resident, and you also have to be separated for six months in order to file for divorce. So that's why I haven't filed yet." But as soon as it's legally possible, Evans plans to file for divorce from Eason and move on.