'Teen Mom 2': Jenelle Evans Says Husband David Eason Never Abused Her or Her Kids
The Jenelle Evans and David Eason saga continues. After a few months apart, the two are back together and seemingly trying to make people forget about all of the bad things that happened between them. Now that they are back together, Evans is claiming that Eason was never abusive to her or her children, despite all of the evidence proving otherwise.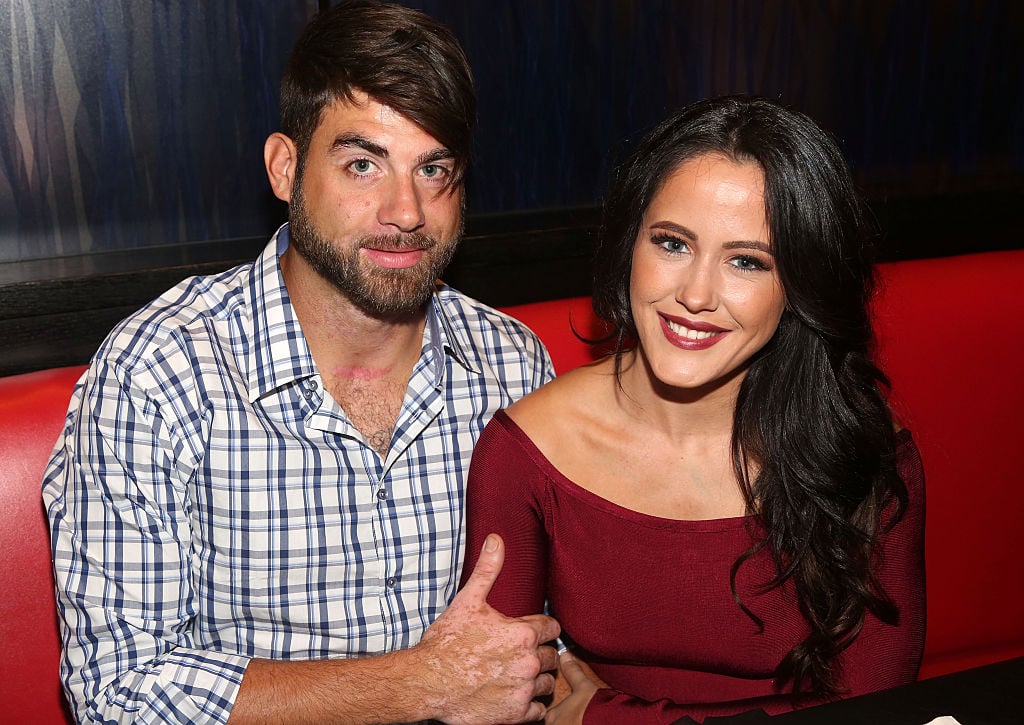 Jenelle and David's troubled relationship
Evans and Eason have not had an easy relationship. Despite Evans' claims that Eason has never been abusive, she has called the police on him on more than one occasion.
In recordings of a call made to police on Dec. 23, 2018, obtained by RadarOnline, you can hear Evans describing a frightening situation with her husband.
"My husband is freaking out," Evans said on the call. "He's outside freaking out. He's smashing our front door trying to get inside."
Evans hid in the attic while placing the call.
"My daughter is in the bedroom sleeping," she continued. "He said I locked him out and took his phone. He was outside looking for his phone. He got upset over an article. You can hear him yelling. He's outside smashing stuff."
When the operator asked if Eason had a gun, Evans said yes.
"Yeah he does, he has a gun. He broke my front door, I don't how it looks. I'm in the attic," she said to the operator.
Eason also called the police that day.
"I have a David Eason calling for a welfare check on his wife," a dispatcher said on a recording, according to the outlet. "He said she's not answering her phone or texts. He's in Wilmington County. He wanted us to send the information because he's driving. He said he's worried. He called 2 to 3 times. She's on Facebook."
Two months prior to that, Evans had called the police on Eason, saying that he had broken her collarbone.
"My name is Jenelle Eason," she said on the 911 call obtained by the outlet. "My husband he just assaulted me. He pinned me down on the ground in the yard. I think I heard my collarbone crack. I can't move my arm."
"He got violent because he's been drinking," she continued. "I'm recovering from a surgery on Monday. I can't breath. I have four kids in the house with me right now. They're all sleeping. I don't know what to do. He left the house. I don't know what to do right now."
Later, a rep for Evans said that it was all a misunderstanding and Evans had actually hurt herself.
"[Evans] had friends over Saturday night and they had a bonfire on her property," the rep said. "Jenelle ended up tripping and falling by the fire."
Jenelle claims David never abused her
In a new YouTube video updating fans on her life, Evans admits that she and Eason are back together and claims that he never abused her.
"I want to tell you guys that David has never abused the children, he's never abused me," Evans told the camera. "We've always had disagreements and those would turn into big arguments and this is the reason why I decided to go back home and work out my relationship because ultimately it's for my family," she admitted.
After they broke up, Evans reached out to Eason and said that she wanted to work on their family. They are now living in their North Carolina home together.