'Teen Mom 2′: Jenelle Evans Slams '90 Day Fiancé' Star Deavan Clegg for Threatening to Sue Her
Things are getting heated between 90 Day Fiancé star Deavan Clegg and Teen Mom 2 star Jenelle Evans. The two tried to team up with other influencers to start a podcast but things quickly went south. Recently, reports have been coming out that Clegg plans to sue Evans. Now, Evans has a response for Clegg's threats.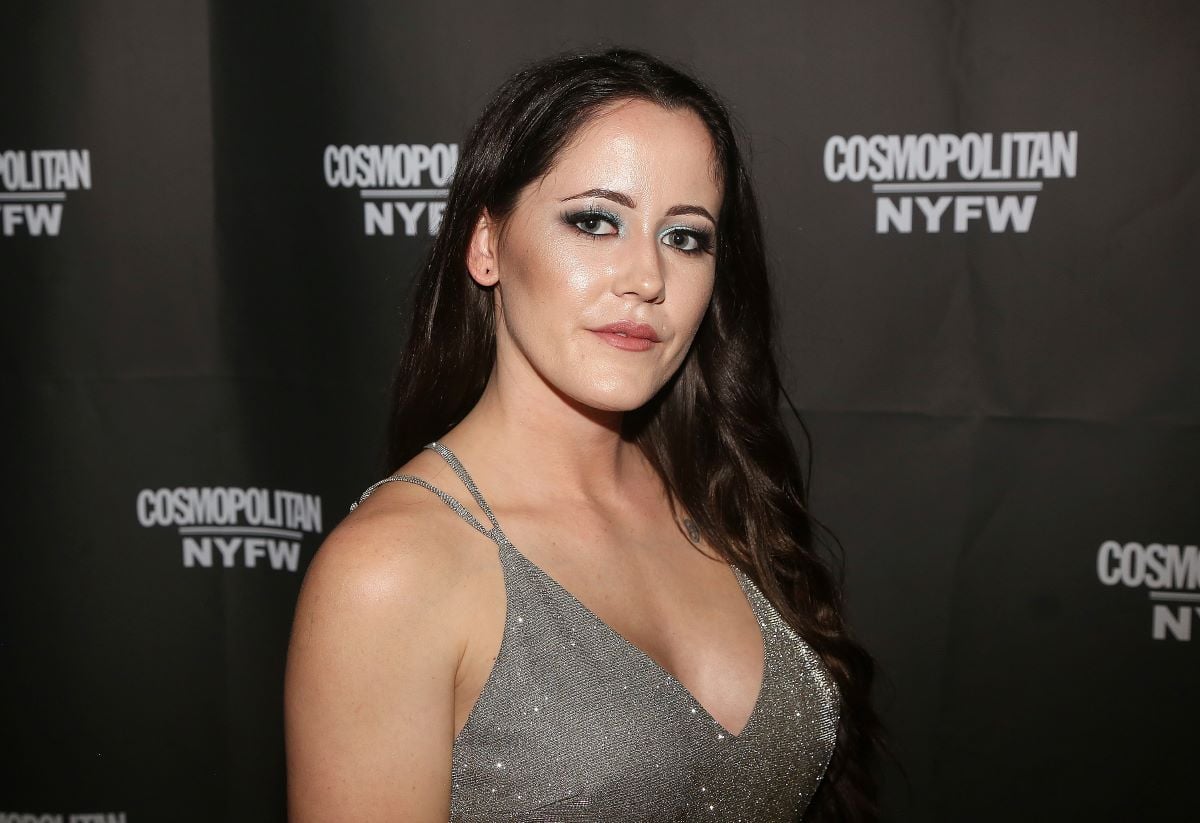 Deavan Clegg is preparing to sue
Clegg and Evans have been going back and forth with each other on the internet since their Girl S#!t podcast went off the rails. Initially, there were reports that Clegg had gotten Evans fired, a rumor that Evans denied. Since then, each has done interviews about the other and tried to get their side of the story out. Recently, Clegg's publicist, Lindsay Feldman, told TMZ that the reality star plan to sue Evans for defamation and cyberstalking.
What does Jenelle Evans have to say?
Evans recently spoke to In Touch about the supposed case.
"At this time there is not much more to say," Evans said. "My response to her stating I have threatened, made allegations, spread rumors, defamed, slandered or cyberstalked her is simply this — It's not ME noticing her. After her stunts and lies regarding the podcast situation, I stopped communicating with her. It wasn't until my fans started sending me the weird postings she did about me. She went LIVE multiple times to speak about me, my husband, and kids. Did she not expect me to defend myself or respond?"
"She needs to heal from whatever is causing her to forget her actions and what she is accountable for … Other women from the podcast have verified that Deavan was searching for ways to undermine my position and my removal from the project. She crossed the line when she pulled up old articles and court cases involving my husband and kids. Those responsible need to be held accountable. It is unfortunate she causes all this destruction and expects for everyone else to pay the price. She went after me and my family when I gave her an opportunity to help her career, I actually considered her a friend, that's why I invited her during casting for the show. Instead, she wanted to take over the show, get me fired from the project I pitched to her on the very first day."

Jenelle Evans
Why are Jenelle Evans and Deavan Clegg feuding?
Evans and Clegg have reportedly known each other for years. When the podcast project came up, Evans reached out to Clegg to ask her to be part of it.
"Jenelle actually reached out to me roughly two years ago when I first was on 90 Day Fiancé, just to kind of be a friend," Clegg told In Touch. "She knows how tough the reality world can be and just kind of prepared me for it in the sense and what to expect when it comes to reality TV. We kept in touch here and there throughout the years and she messaged me about the project and I was like, 'It sounds like so much fun. I think it's a wonderful idea.'"
Later, Clegg and some of the other women on the podcast started getting backlash from their fans for working with Evans. They informed Clegg of Evans' past animal abuse instances and how she temporarily lost custody of her children. Clegg claimed that she refused to work with Evans for those reasons.
RELATED: '90 Day Fiancé Alum Confirms Former 'Teen Mom' Star Jenelle Evans was Fired From New Podcast