'Teen Mom 2': Jenelle Evans Starts Revealing Podcast on Her Own After Feud With Deavan Clegg
 Teen Mom 2 star Jenelle Evans has been trying to start a podcast for a while. Things have been on pause since Evans reportedly got fired from the Girl S#!t podcast and got into a feud with 90 Day Fiancé star Deavan Clegg over the podcast. But now, she has just started a show on her own.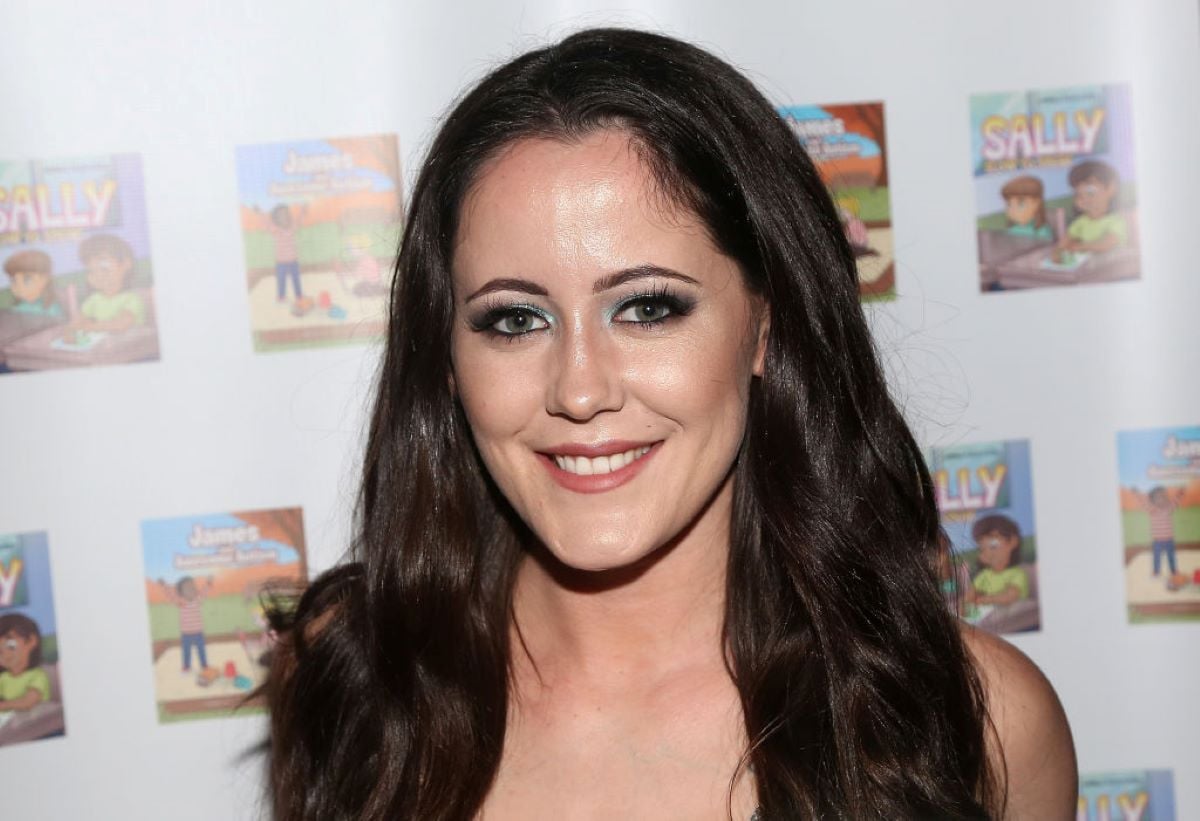 Jenelle Evans' new podcast
On July 19, Evans released the first episode of her podcast, The Jenelle Evans Podcast.
"I know it's taken me a long time to get on here and actually record but I'm finally doing it," Evans opened the show.
"So I decided to start this podcast because I really wanted to connect with you guys but I wanted to share some experiences that I've had over the years growing up that were never really shared on tv, or relationship advice, parenting advice, stories, funny storytimes," she continued. "I mean whatever this podcast brings us, I'm open for anything and we are gonna talk about really crazy topics as well."
Her first episode covered her relationship with her biological father.
"When I was younger, I grew up in Pennsylvania and my mom and dad were married when I was born, and they were married and together up until the age I was three or four and then they ended up getting a divorce.," Evans said. "Then, my dad moved out and when my dad moved out he actually moved in with his mother."
After her dad moved out, Evans had visitation with him up until the point she and her mom moved to Pennsylvania. After that, the reality star lost contact with her dad. Evans also revealed that there had been domestic abuse between her mom and her father, however, she was too young to remember most of it.
What was the original podcast about?
Originally, Evans was set to do a podcast with Clegg and several other influencers.
"Jenelle actually reached out to me roughly two years ago when I first was on 90 Day Fiancé, just to kind of be a friend," Clegg told In Touch. "She knows how tough the reality world can be and just kind of prepared me for it in the sense and what to expect when it comes to reality TV. We kept in touch here and there throughout the years and she messaged me about the project and I was like, 'It sounds like so much fun. I think it's a wonderful idea.'"
But things got sticky once fans of Clegg and the other influencers began to criticize them for working with Evans. Eventually, Evans was let go from the project.
Jenelle Evans and Deavan Clegg's feud
Since the podcast went south, Evans and Clegg have been feuding online. Clegg's publicist, Lindsay Feldman, recently told TMZ that Clegg planned to sue Evans for defamation and cyberstalking. Evans reportedly isn't too worried about the threat of being sued just yet.
"At this time there is not much more to say," Evans told In Touch. "My response to her stating I have threatened, made allegations, spread rumors, defamed, slandered, or cyberstalked her is simply this — It's not ME noticing her. After her stunts and lies regarding the podcast situation, I stopped communicating with her. It wasn't until my fans started sending me the weird postings she did about me. She went LIVE multiple times to speak about me, my husband, and kids. Did she not expect me to defend myself or respond?"
RELATED: '90 Day Fiancé Alum Confirms Former 'Teen Mom' Star Jenelle Evans was Fired From New Podcast