'Teen Mom 2': Jenelle Evans Tells Fans Why She's 'Scared' and 'Paranoid'
Jenelle Evans, formerly the most well-known cast member on MTV's Teen Mom 2, made headlines in Oct. 2019 when she announced her separation from her husband of two years, David Eason.
The former MTV stars had already been taken off the show after Eason repeatedly made controversial comments about trans and gay rights, in addition to killing the family's French bulldog, Nugget. Evans has had many struggles over the years with relationships, including various domestic violence allegations and explosive fights.
Most recently, Evans has been taking to YouTube more often to connect with fans. In a recent Q&A video, she spoke up about the rumors about her possible future with MTV, other career plans, and her hopes for her life.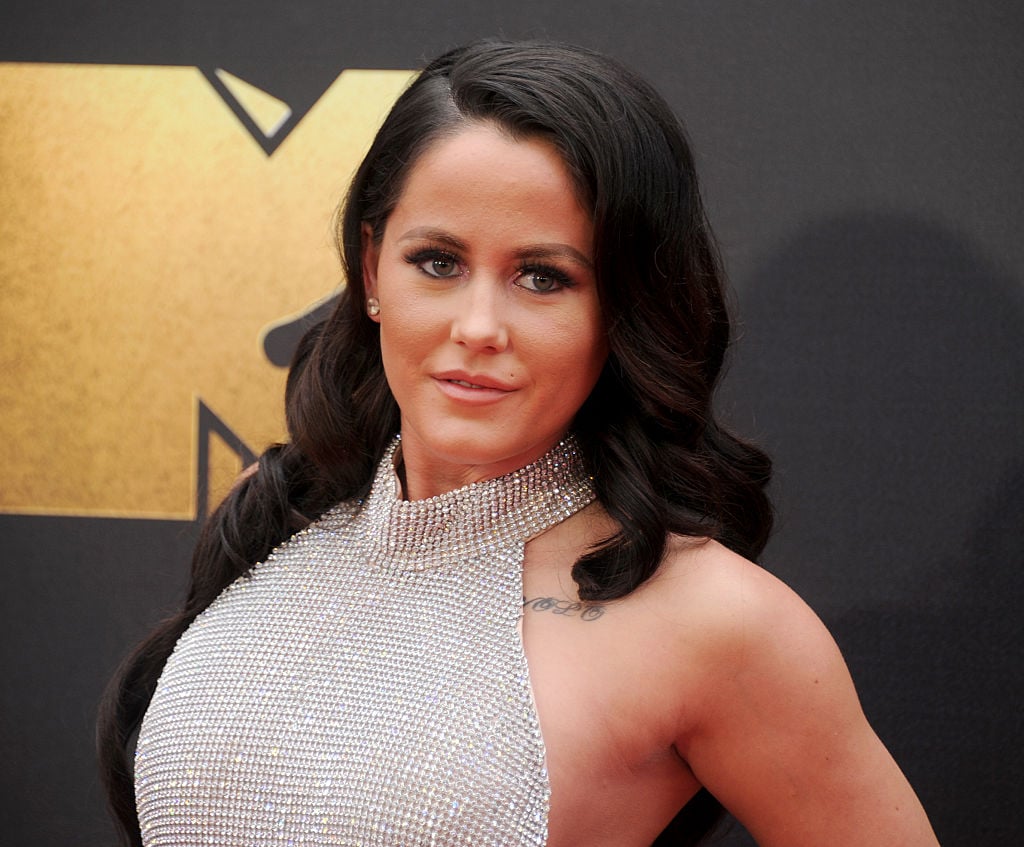 Evans said she doesn't know if she'll be returning to reality TV
Many Teen Mom fans wonder if Evans will be returning to reality television, and especially MTV, in the future, now that Eason is out of the picture. Evans said she was more than open to reality TV opportunities, but didn't know what her future was with MTV at the moment.
In response to the fan question "Are you going to be back on Teen Mom 2?" Evans responded, "I don't know. Honestly, I have no idea."
"Right now, everything's up in the air," she explained in the video. "I have no idea about Teen Mom. I have no idea about my own show."
Still, Evans said that she wanted to go back to TV because she enjoyed filming. The former MTV star also hinted that she might have some opportunities on the horizon.
"But I know that I've been in talks with certain people here and there," Evans said. "Not saying if it's MTV, not saying who it is, but we'll see if something works out in the future." She added after another question that she and MTV producers talk "here and there," but "not much."
The former 'Teen Mom 2' star said she was 'scared' to be vulnerable with fans
Evans also opened up about the pain of online criticism over the years. "Can you find the real Jenelle?" one fan asked. "The caring, smart, funny girl that we all saw eight years ago?"
The mom of three got real in her response, sharing: "Yes. You can see her. But she's very scared to talk to any of you."
Evans added that she had learned to be a lot more discreet on social media because of criticism and media attention.
"I've learned not to post as much, don't post where you're at, don't show too much of your house," she said. "When I come to post online or show the true side of myself, I'm scared and I'm paranoid. And I think that I've got anti-social because of it, and because of the show and being noticed so much everywhere."
However, Evans said she wanted to connect with her fans again and open up more about her life. "Now I want to be myself and show you guys again," she explained. "I just can't be scared to upload…She's coming. The old Jenelle is coming back, promise."
The MTV star and mom of three shared her plans for the future
Several Teen Mom viewers wondered what Evans' career plans entailed now that she was no longer appearing on MTV. Evans said she was still figuring out what she truly wanted to do.
Evans explained that she wanted to expand her influence on social media. "I'm planning on keeping my YouTube channel up and going, because I really want to connect with you guys, I really want to connect with my fans more," she said. "I think it's really important because I'm obviously not on the show anymore, so I want to keep you guys updated."
The MTV star's other possible plans could include a second book, as well as a podcast.
Most of all, Evans would like to pursue her passion for film editing. "I wanted to go to school for film editing," she shared. "It's fun for me to make videos and edit them. I've been doing it since I was in the third grade…I got to make movies growing up all the time."