'Teen Mom 2': Kailyn Lowry Arrested for Allegedly Punching Chris Lopez Over Cutting Their Son's Hair
Teen Mom 2 star Kailyn Lowry and Chris Lopez have had a tumultuous relationship ever since they first got together.
"As of right now, I have no intentions of including Chris in anything," Lowry said in the Oct, 27 episode of Teen Mom 2. "… I think I let certain people into my life knowing that they were toxic and I ignored a lot of red flags. And I think I let them stay too long to the point where I lost myself."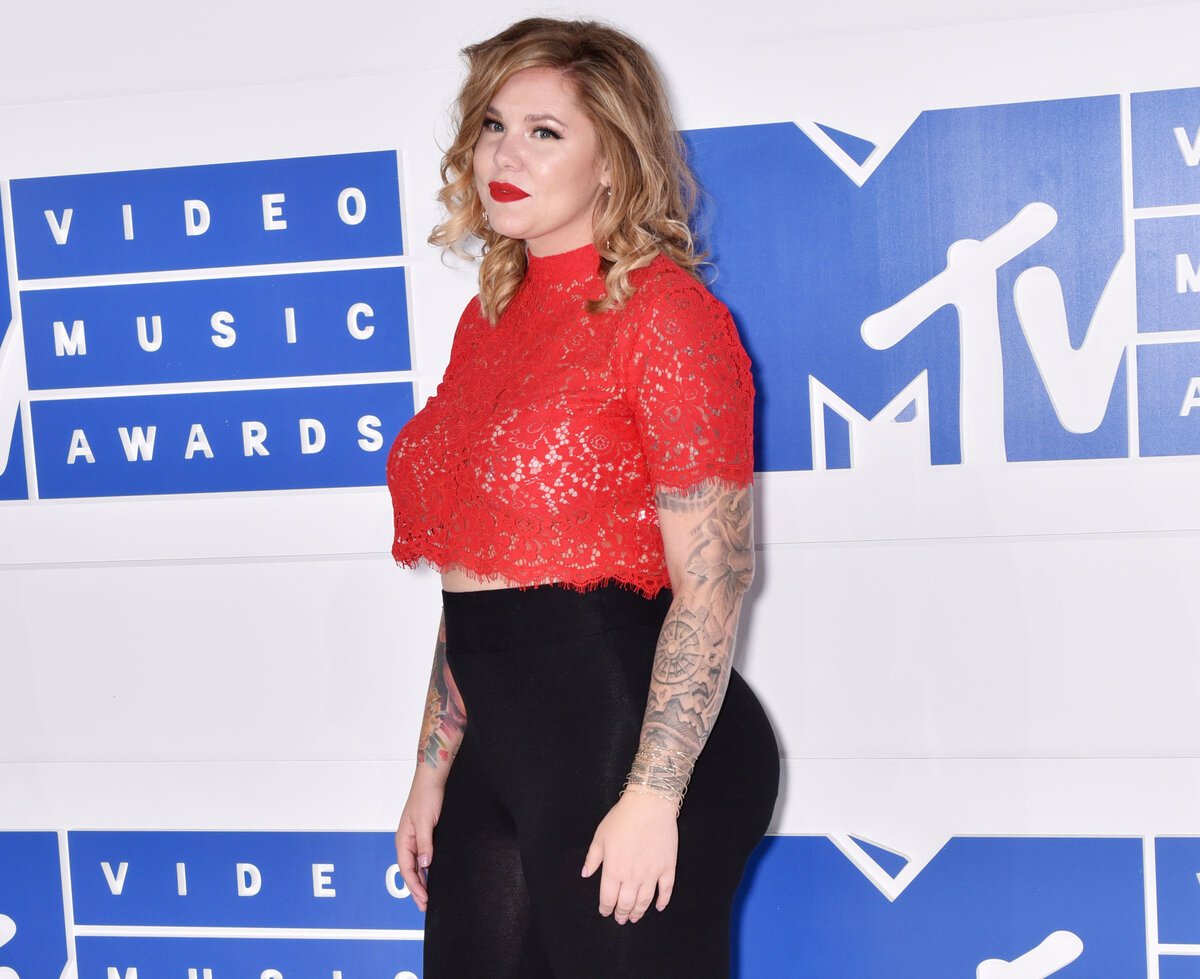 Lowry was arrested in Delaware on Sept. 26 for allegedly punching Lopez during a disagreement regarding their 3-year-old son, Lux.
Kailyn Lowry is arrested for allegedly hitting Chris Lopez
According to Us Weekly, the incident occurred on Sept. 4 when Lowry and Lopez were exchanging custody at Lopez's house. He reportedly called the police after the incident took place but didn't hear back until Sept. 25.
Lopez alleged that Lowry hit him "several times with a closed fist" after she learned he'd cut Lux's hair. He claimed that she "started attacking him [and] punching him several times on the head and upper torso because she did not want the child's hair cut."
Lopez says he "did not fight back" while his sister "attempted to pull Kailyn off" of him.
The court documents state that Lowry spoke to police on the phone and told them "the dispute never became physical."
Lowry was taken into custody for "offensive touching." she was released on her own recognizance without bail and ordered to not contact Lopez. Her arraignment will take place on Jan. 21, 2021. She's agreed to attend all of her scheduled court hearings.
Kailyn Lowry's reaction to Chris Lopez cutting Lux's hair
Lux famously had long, curly hair that Lowry loved before Lopez decided to give him a haircut. By now, the 3-year-old's hair has grown back. But on Sept. 5, Lowry took to social media to comment on Lopez's decision.
On her Instagram Stories she showed before and after photos of Lux's hair. "Parenting with a narcissist be like," she captioned the photo. "Control tactic."
Lopez took to his Instagram to talk about his decision to cut Lux's hair.
"That's my son, so if I decide to make a decision on my son or anybody, I can," he said on Instagram Live. "I can."
Kailyn Lowry and Chris Lopez after the birth of Creed
Originally, Lowry wasn't going to invite Lopez to Creed's birth. She felt that, like he was with Lux, Lopez was absent during her most recent pregnancy. But, in the end, she invited him to be present and even gave Creed Lopez's last name.
However, Lowry said in an Aug. 31 interview that Lopez had hardly seen Creed since he was born.
"We don't communicate at all. I don't remember the last time I heard from him," she told Domenick Nati. "He hasn't seen Creed since he was born and maybe a couple days after. So it's been rough but I didn't expect anything else."