'Teen Mom 2': Kailyn Lowry Calls Chris Lopez a 'Narcissist'
Kailyn Lowry, a mom of four and one of the stars of MTV's Teen Mom 2, has never had a publicly official relationship with Chris Lopez, the father of her two youngest children, Lux Lowry and Creed Lopez. The father of Lowry's oldest son, Isaac, is her high school ex-boyfriend, Jo Rivera, while her ex-husband, Javi Marroquin, is the father of her second-oldest son, Lincoln.
But Lowry and Lopez, who met at the University of Delaware, have still had a rollercoaster romantic connection with each other over the years, resulting in protective orders, social media call-outs, and plenty of public arguments.
Most recently, Teen Mom 2 fans were surprised to see Lopez leaving flirty comments on Lowry's sexy boudoir photos. But on Coffee Convos, the podcast Kailyn hosts with Lindsie Chrisley of USA Network's Chrisley Knows Best, the 28-year-old MTV star was anything but complimentary of her on-again, off-again lover. In fact, Lowry referred to Lopez as a "narcissist" after he allegedly cut their three-year-old son Lux's hair without her permission.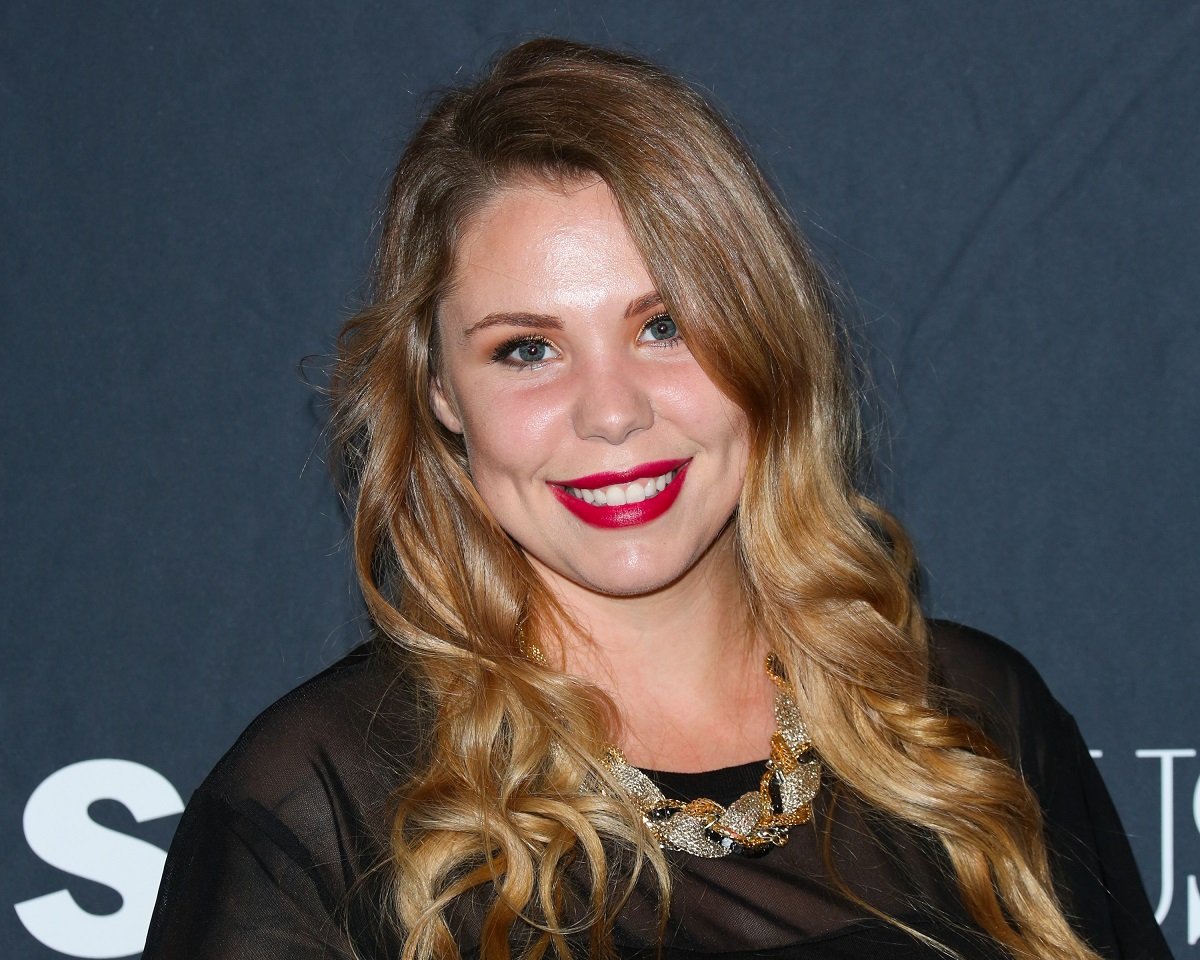 Lowry claimed her ex cut their son's hair without consulting her
On the September 10 episode of Coffee Convos, Lowry gave Chrisley all the details about the alleged haircut saga after it blew up on social media.
According to the mom of four, Lopez – who has no legal custody of either of his children with Lowry –didn't have a scheduled visit on the day of the incident. Instead, it was Lopez's mom who texted her to ask if she could see little Lux. Lowry agreed to send Lux over for a visit with his grandma and Lopez's sister.
As for Lopez, Lowry claimed he didn't put in much effort to visit with his son.
"I honestly cannot tell you the last time he texted me for his children," the Teen Mom 2 star reported.
Moreover, Lopez wasn't allowed to be within 100 yards of her, per their protective order, and is only permitted supervised visits – so, at least according to his ex, he shouldn't have been at the house at all.
When Lowry picked her son up from the visit, she didn't notice anything was amiss at first. She explained that her son's hair was so long that it was often tucked behind his shoulders, so she didn't think to check.
But when the MTV star realized that Lux's hair had been cut, she was enraged.
"I don't think I've ever been out of character the way that I was in that moment," Lowry told Chrisley. "I lost my f*cking mind…I reacted, and I'm not super proud of it, but it is what it is."
The 'Teen Mom 2' star wanted nothing to do with her baby's father after the incident
Lowry went on to explain that, while she was aware that Lopez was technically as much of a parent to Lux as she was, it didn't work like that in practice.
"Chris is not an active part of Lux's life," Lowry emotionally revealed to her podcast co-host, adding that he'd even tried to sign away his rights to his child entirely at one point. "Chris sees Lux twice a month, because he doesn't ask. The only time that he sees Lux is when his mom asks for Lux."
The 28-year-old went on to wonder aloud incredulously, "So you see your son a couple hours a month, and you do this s*it?"
Lopez's ex said she felt especially betrayed because Lopez claimed his sister had watched while he cut his son's hair. The Teen Mom 2 star wondered why Lopez's sister had been "nice to her face" but hadn't thought to intervene when she saw her brother cutting Lux's hair for the first time without his mom's permission.
Now, Lowry exclaimed, she felt so betrayed by the incident that she refused to allow Lopez or any member of his family to visit with him unless "a judge made her."
The podcast host pushed back against criticism of her on-again, off-again relationship
Recently, Lowry has taken to social media more often to interact with Teen Mom 2 and Coffee Convos fans. She's also been more vocal about her belief that her relationship with Lopez was "toxic" and that he was a "narcissist."
And Lowry had a message for MTV fans who criticized her for going back to Lopez so often in the past.
"I read the comments, and I see what you guys say about going back to him and having another child with him, and I get it," she confessed. "But unless you are in a relationship with a narcissist and have low self-esteem, which I have had for a long time, you can't understand it."
Lowry had some even stronger words for her relationship with her ex, declaring next, "You can't understand the abuse, the trauma, the grooming, all of that. I would compare it to Stockholm syndrome."
The Teen Mom 2 star added that she "couldn't have imagined [Lopez] was a narcissist before all this." In fact, she claimed, she didn't figure out what her relationship was truly like until she had two children with him.
"For me, it unfortunately took having two kids with this man to realize the type of person he is," Lowry said sadly. "And the fact that the behavior is getting worse is absolutely mind-blowing to me."
Lowry has continued to double down in her claims that Lopez has narcissistic tendencies, frequently posting memes about "relationships with narcissists" on Instagram since the alleged haircut incident.