'Teen Mom 2': Kailyn Lowry Claims Javi Marroquin Tried to Cheat With Her When He Was Engaged to Lauren Comeau
'Teen Mom 2': Kailyn Lowry says Javi Marroquin tried to sleep with her when Lauren Comeau was home with their son. Here's how Javi reacted to the episode.
In a recent episode of Teen Mom 2, Kailyn Lowry said her ex-husband, Javi Marroquin, tried to have sex with her when he was engaged to Lauren Comeau. Since the episode aired, Lowry has apologized to Comeau on social media because "she didn't deserve the humiliation." Marroquin has also responded to the drama.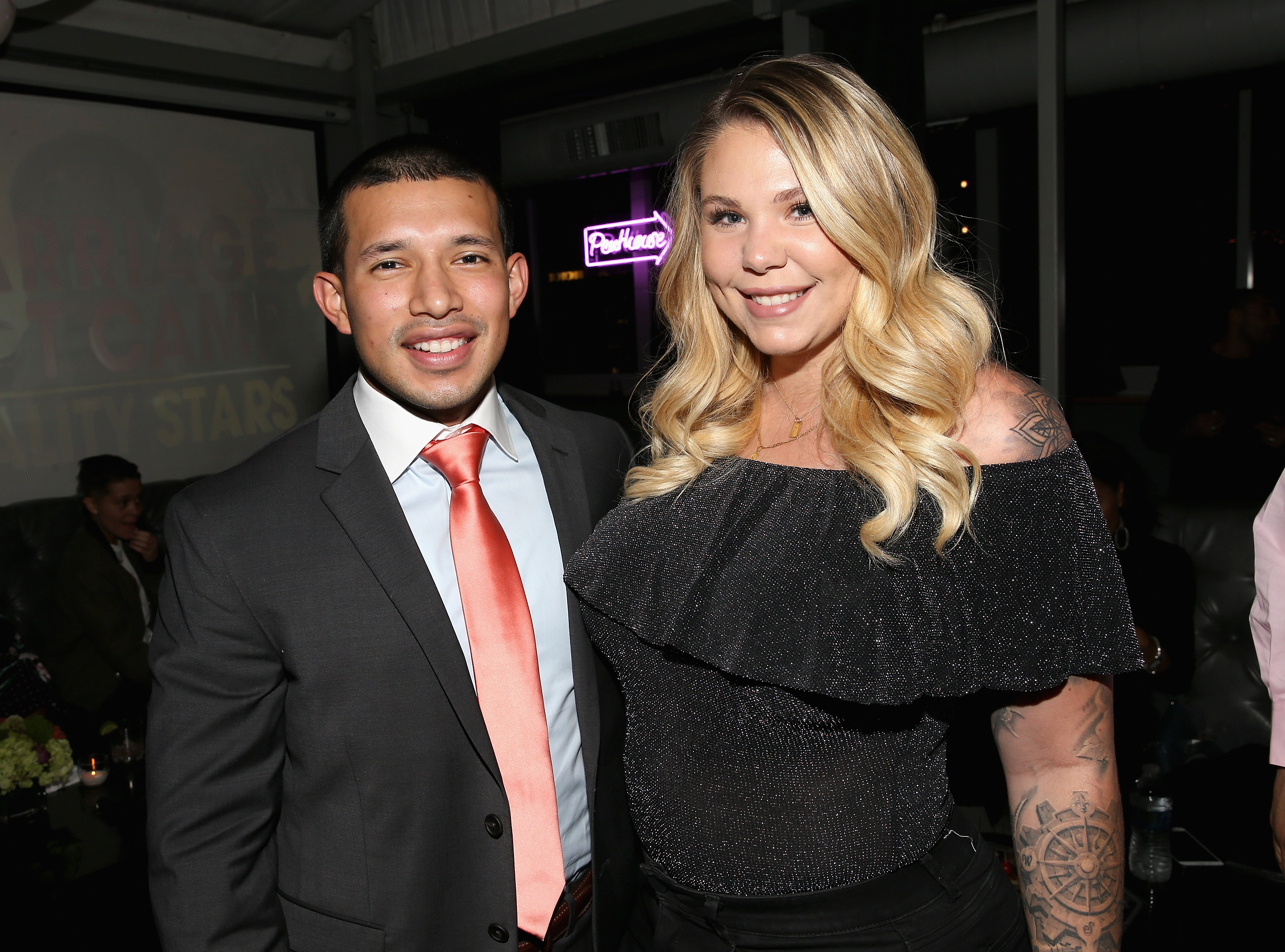 Kailyn Lowry says Javi Marroquin tried to sleep with her when Lauren Comeau was at home with their son
On the Oct. 13 episode of Teen Mom 2, Lowry spoke to a producer about co-parenting with Marroquin. She felt her ex wasn't being flexible in terms of picking up and dropping off their son, Lincoln. She felt his inflexibility stemmed from the fact that he thinks Lowry is "mean" to him and Comeau.
"I leave her alone," she said. "I don't talk about her and I've liked it that way. So I'm pissed off. I'm over it because he agreed to meet me halfway, but now because it's not convenient for you, now you don't want to do it and you are going to treat me like this? Oh really? Is that why you tried to f*ck me on Tuesday in the Wawa parking lot while your girlfriend is home with your son?"
"Yep, just this past week," Lowry continued. "He pulled into the Wawa parking lot when I was getting gas and was like, 'Hey, what's up?' and he opened the door and was like, 'I want to f*ck you plain and simple.' And I said, 'Bye, Javi' and I have all the text messages of him trying to meet up."
Text messages were then shown, seemingly between Marroquin and Lowry, showing the former asking if he could "slide" through after learning Lowry was home.
"You're willing to come to Middletown to f*ck me but you won't come to Middletown to meet me to get your son or even meet me halfway to get your son?" Lowry vented to the producer. "Only if it benefits you in a sexual way? Now you're being disrespectful and I'm going to disrespect the f*ck out of you."
Javi Marroquin's response to the 'Teen Mom 2' episode
Marroquin addressed the situation on a Teen Mom fan account.
"I stopped filming to live my life normally cause I've realized my kids life when they get older will suffer if I continue to be apart of this TV show," he wrote. "Not only did my mistakes play out on the show which I've had to live (and continue to live with) but I know one day I'd have to explain to my kids all my actions…those episodic checks weren't worth it to me." 
He continued: "So I'm gonna go back to minding my business and living my life with my family and being the absolute best dad I can be."
Kailyn Lowry apologizes to Lauren Comeau
After the episode aired, Lowry tweeted a public apology to Comeau.
"I want to publicly apologize to Lauren in regards to tonight's episode,"she tweeted. "She didn't deserve the humiliation she was put through due to a situation between Javi & me. I've been in her shoes and I've felt that pain, however have never experienced that being exploited on tv #TeenMom2."
"I did have a private conversation with her, but owe her a public apology as well," Lowry added.