'Teen Mom 2': Kailyn Lowry Is Recovering From Her Injury After Falling Down Stairs, Says 'The Baby's Ok'
'Teen Mom 2' star Kailyn Lowry hurt her ankle by falling down some stairs, but she says she and the baby are OK.
Kailyn Lowry injured her ankle on April 13 by falling down some stairs. She's OK (and so is the baby), but it gave her quite a scare.
"This morning I got up at like 6:30 to let my dogs out, and I was reading a text on my phone," she said in an Instagram Story that day. "I missed the last three stairs so I fell and I was really scared. I called for Isaac and [his friend] Kaden to come get me because I thought that I broke my ankle."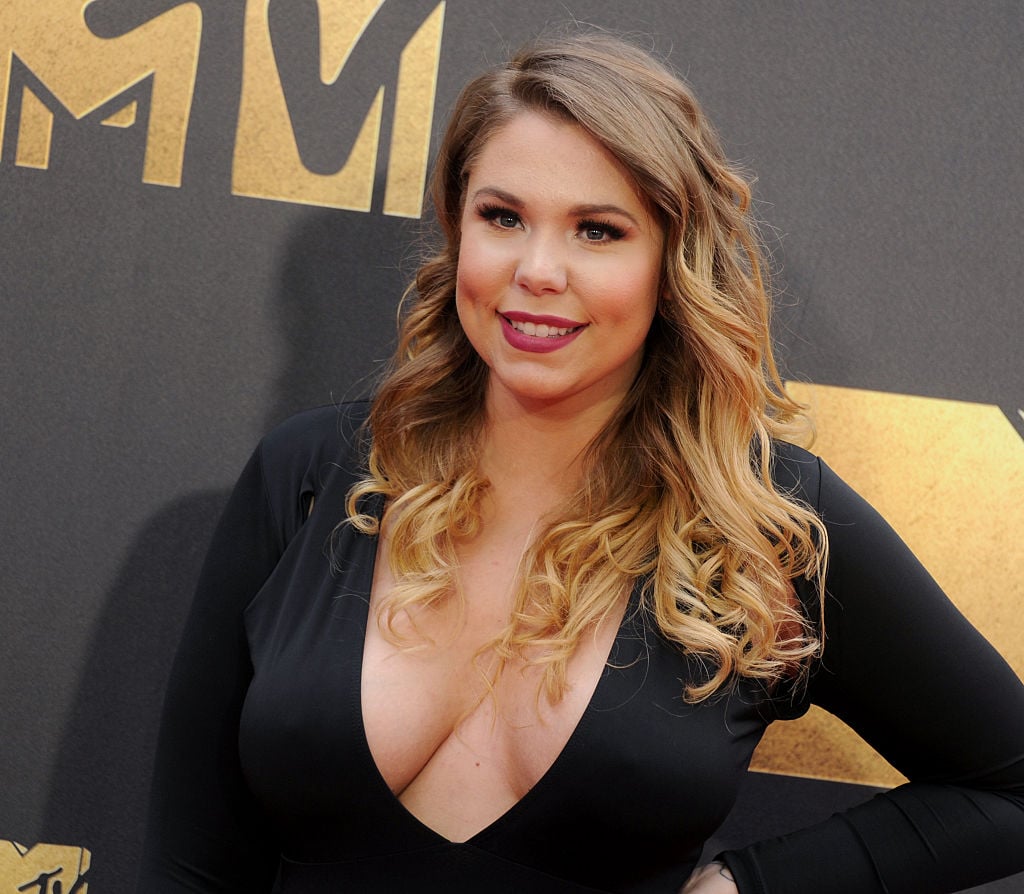 She said her 6-year-old son Lincoln asked her how they were going to be able to get to their fathers' houses if she was hurt. But Lowry let everyone know that she's been able to get by just fine on crutches and that she and the baby are healthy (other than her ankle injury).
"Long story short, I sprained my ankle and I'm on crutches so it's been a really good time, but the baby is OK," she said.
Lux is keeping Kailyn Lowry comfortable
On Tuesday, Lowry posted two photos of Lux on Instagram and let her followers know that he'd been helping to keep her comfortable and happy.
"This guy has been helping keep mom comfy ♥️ He's also busy drawing me all the pictures while I keep my feet up & rest," she captioned the post. "I'm pretty swollen today but otherwise doing fine! Just so relieved everyone is okay! It really wouldn't be right if we didn't add a little chaos to the quarantine."
'Teen Mom 2' fans are happy to hear Kailyn Lowry and the baby are OK
She received plenty of well wishes from fans.
"He is so stinking cute! 😍And glad you and baby are okay!" wrote one Instagram user.
"Speeded recovery rest your foot as much as you can," commented another.
Some fans shared similar experiences they'd had injuring their ankles.
"I messed up my ankle when the quarantine started too! Took 4 weeks to heal and looked just like yours 😭Wishing you a speedy recovery," wrote one person.  
"You probably just twisted it bad i sprained my ankle and i couldn't walk for weeks seems like you doing fine," commented another.
And one fan even offered to do Lowry's grocery shopping if she needs a little extra help.
"I'm sure you have someone for errand running but if you need someone to grocery shop for you, I'm in Middletown area and would be more than happy to run out for you if you need anything and just drop it on a step or something! I know it has to be scary being pregnant and having little ones right now! Feel free to slide in the DM's! My mom is a store manager and has been letting me know when they are getting lysol and things in!" they wrote.
Other than being on crutches, it seems Lowry and her children are all doing just fine, and fans are happy to hear it.
Read more: 'Teen Mom 2': Kailyn Lowry Warns Her Sons About How Social Media Can Affect Relationships