'Teen Mom 2': Kailyn Lowry Opens Up About Her Mother's Addiction to Alcohol When She Was A Kid
Kailyn Lowry has spoken a little bit about what it was like growing up with a mother who's addicted to alcohol on Teen Mom 2 and her podcast.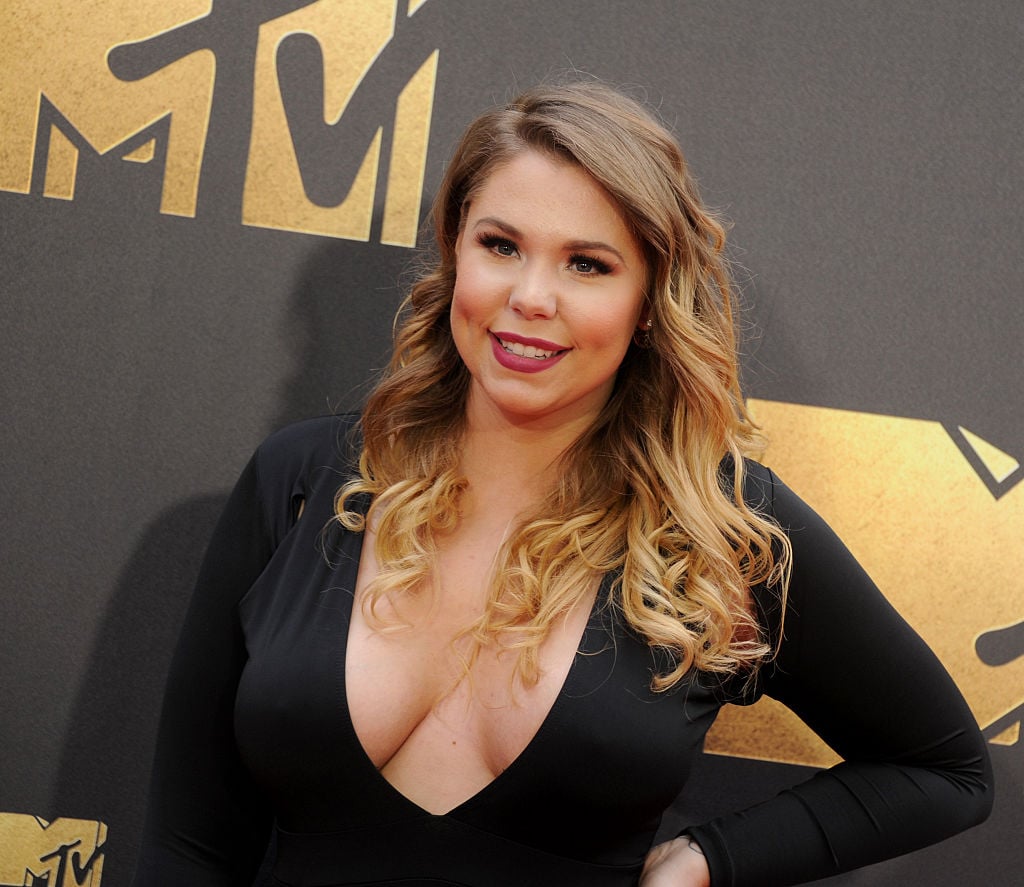 In her book Pride Over Pity, Lowry goes into detail about experiencing her mother's addiction when she was a young girl. She writes about her mom picking her up from school reeking of Jack Daniel's, how her mom would become "the Wicked Witch of the West," and how she realized her family wasn't normal.
Kailyn Lowry's difficult childhood
"I didn't have anything to compare my family to, so I struggled to understand what was going on with her on my own. I began to question everything. Is it curable? How long had she been this way? Why her? Why me? Was I the only one who thought she had a serious problem? At such a young age, normal isn't yet defined, but I sensed my family was different. There was no hiding the fact that my father wasn't and hadn't been in the picture since I was a baby, but drinking was still something I did not fully understand–yet," she wrote.
Lowry's mother worked at "multiple bars," and though the work kept a young Lowry fed and clothed, she never felt a sense of comfort.
"Although I was fortunate enough that my mom was able to provide clothing, a roof over my head, and food on the table, her job working at multiple bars as a bartender caused more problems than it was worth. I remember how sometimes, when she got off work, she'd disappear for a few days," she wrote.
Lowry continued: "Meanwhile, the person she hired to watch over me was, unbeknownst to my mom, a coke-snorting babysitter–who preferred the dollar bill method. In those times, when she would disappear for days without warning, I'd wonder if I would ever see her again. The possibility of her becoming a newspaper headline seemed inevitable to me because of her impulsive lifestyle. I guess no one told her she wasn't a rock star."
Kailyn Lowry's relationship with her mom now
To this day, Lowry doesn't have a good relationship with her mom.
"I just found that I had to cut my mom off completely," she said on her podcast. "Now, I'm not as angry but now I'm starting to like, I don't know, like my third son just turned 1, and I don't even know if my mom knows I had a third son. I don't know where she lives, I don't have her phone number, nothing. So, I want to start from scratch and reach out to her, my sister."
"I want it for my kids because when my mom's sober she's such a good person," she added. "I want my kids to experience that."
But, shortly after the podcast episode, Lowry tweeted: "Sorry to disappoint but I no longer want to reach out."
Read more: 'Teen Mom 2': Kailyn Lowry Reveals Why She Wants Lux To Have A Relationship with His Father's Family