'Teen Mom 2': Kailyn Lowry Says Javi Marroquin's Family Was More Supportive Than Jo Rivera's Family
'Teen Mom 2': Kailyn Lowry on the difference between Jo Rivera's family and Javi Marroquin's family.
Teen Mom 2 star Kailyn Lowry has children with three different men. That's three different sets of grandparents she has involved in her life. The reality star can't help but compare her past boyfriends' families.
In her 2014 book, Pride Over Pity, Lowry writes about the ways in which her first boyfriend Jo Rivera's family was supportive and the ways her ex-husband Javi Marroquin's parents were supportive.
Kailyn Lowry on Jo Rivera's family
She writes that Rivera's family was very involved in their relationship.
"We were never able to resolve our problems on our own. Because we were living under their roof, his parents were involved in every spat. As soon as Jo and I raised our voices, Janet and Eddie would be there for better or worse. They would immediately state who was right or wrong in the argument and choose a side," shared Lowry.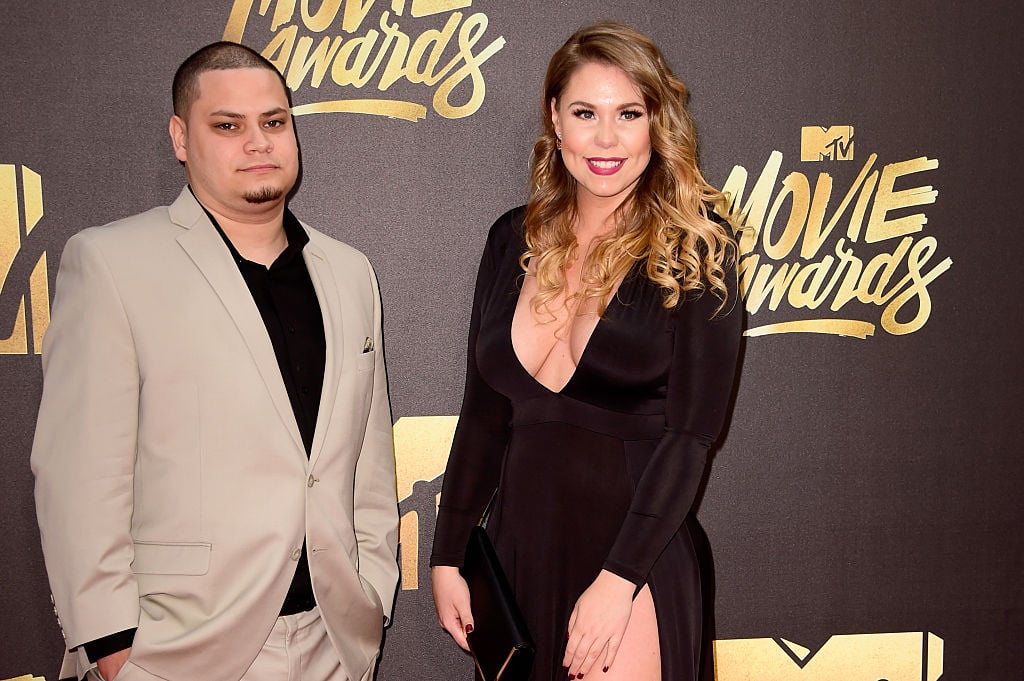 She continued: "Janet's advice began to sound like commands to me on how to handle myself and how I should parent Isaac. The constant interference contributed to our destruction."
Later in the book, Lowry writes that she's "eternally grateful for every expense Jo's parents made for Isaac and me," she just took issue with their constant interference.
"The major issue I always had with Jo's family was the fact that our relationship felt to me like a family project. Our arguments always seemed to be a communal experience," she wrote. "Sometimes I felt like Jo's parents acted as barriers and referees to our fights. I know that they were just trying to protect us, but fights are frustrating enough for two people. Throw in a few more and there are just more mouths yelling." 
Kailyn Lowry on Javi Marroquin's family (at the time)
Lowry says the Marroquin family, on the other hand, let her and their son figure out their issues on their own.
"With Javi's family it has been the opposite. They stand by us through thick and thin, but they won't take sides or involve themselves in our fights. They know there are boundaries and they try to give us a healthy space to work out our issues on our own. They don't try to push their values and feelings onto the situation, whatever it may be," she wrote.
Additionally, after Lowry and Marroquin got married, Marroquin's family was incredibly welcoming to the reality star and her son.
"Unseen on television, Javi's family have been my rock. They have been so supportive. They warmly welcomed Isaac and me into their fold and treat us like their own. It's nice to have people to rely on if need be. I felt myself opening up and really trusting them, unlike the relationship I had with Jo's family," she wrote.
Of course, a lot has changed since 2014. Lowry's not as close with the Marroquins as she once was. She and Jo got divorced in 2017. Today, Lowry is single and pregnant with her fourth child.
Read more: 'Teen Mom 2': Kailyn Lowry Warns Her Sons About How Social Media Can Affect Relationships