'Teen Mom 2': Kailyn Lowry Says She Won't 'Date Someone Who Has Kids'
Teen Mom 2 star Kailyn Lowry just had her fourth child in July. In an interview she did in Aug., she said she was going to take her time to start dating again.
"I don't have any plans to date in the near future because my life is pure chaos," she said on The Domenick Nati Show. "Creed has me up at all hours of the night. My kids need me. We've got virtual school coming up. Dating is not on my radar at all."
But it seems the Teen Mom 2 star is now at least considering the type of person she'd like to date when she gets back out there (or, rather, who she definitely does not want to date).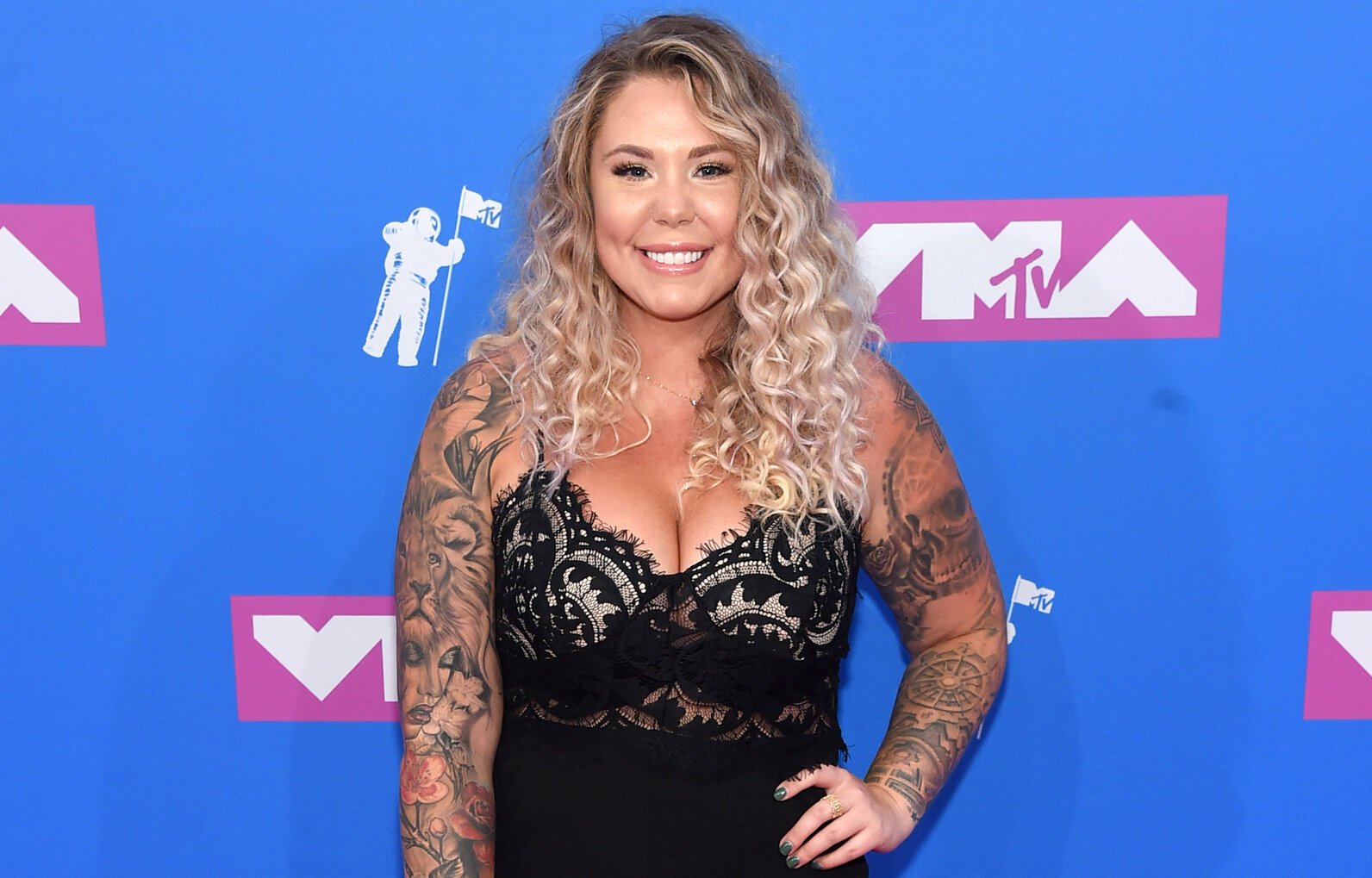 Kailyn Lowry is wary of dating apps
Lowry said on a recent episode of her Coffee Convos podcast that she's interested in casual dating but doesn't know if she'd hit it off with anyome.
"Part of me wants to try casual dating just to see what it's like," she told her co-host, Lindsie Chrisley. "But I don't think that I could talk to people. I don't have anything in common [with men]."
When Chrisley asked why Lowry thinks she has nothing in common with potential suitors the Teen Mom 2 star said:
"I have four f*cking kids! I don't have anything in common with any man. I'm not gonna date someone who has kids. I'm just not gonna do it. Like, I will not."
Additionally, Lowry doesn't think dating apps are the best place for her to find her next partner. She's worried about people using her.
"I feel like I couldn't do a dating app just because I'm on TV," she said. "I feel like people would seek me out."
Already, Lowry is nervous for her first date.
"I'm so awkward that I don't know how I would be on a first date," she said. "Like, I don't eat in front of someone for, like, 10 weeks. Do not take me out on a date where I have to eat in front of you because I won't."
Kailyn Lowry is done dealing with drama involving her exes
In addition to thinking about dating again, Lowry has another goal for 2021.
In the Nov. 3 episode of Lowry and Vee Rivera's podcast, "Baby Mamas No Drama," the Teen Mom 2 star spoke about how, going into the new year, she wants to be as drama-free as possible when it comes to her relationships with her exes. Particularly, she doesn't want to have to pay for any more attorneys to sort out stuff with her baby daddies.
"I'm not gonna fight," she said. "I'm not fighting with nobody. You know what? [In] 2021, Vee, I'm not even f*cking playing. I am done paying for attorneys. I have six attorneys. When I told you I'm done paying f*cking all of them, unless it's related to my f*cking businesses, I am done. I'm done! We [are] working this sh*t out."
Here's hoping, in the new year, Lowry and her exes get along and the Teen Mom 2 star finds a loving partner who fits in with her life.