'Teen Mom 2': Kailyn Lowry on Why She Had Isaac Walk Her Down the Aisle When She Married Javi Marroquin
Kailyn Lowry and Javi Marroquin got divorced after five years of marriage. Though their relationship has had its fair share of ups and downs, on the day of their wedding, Lowry writes that she couldn't have been happier.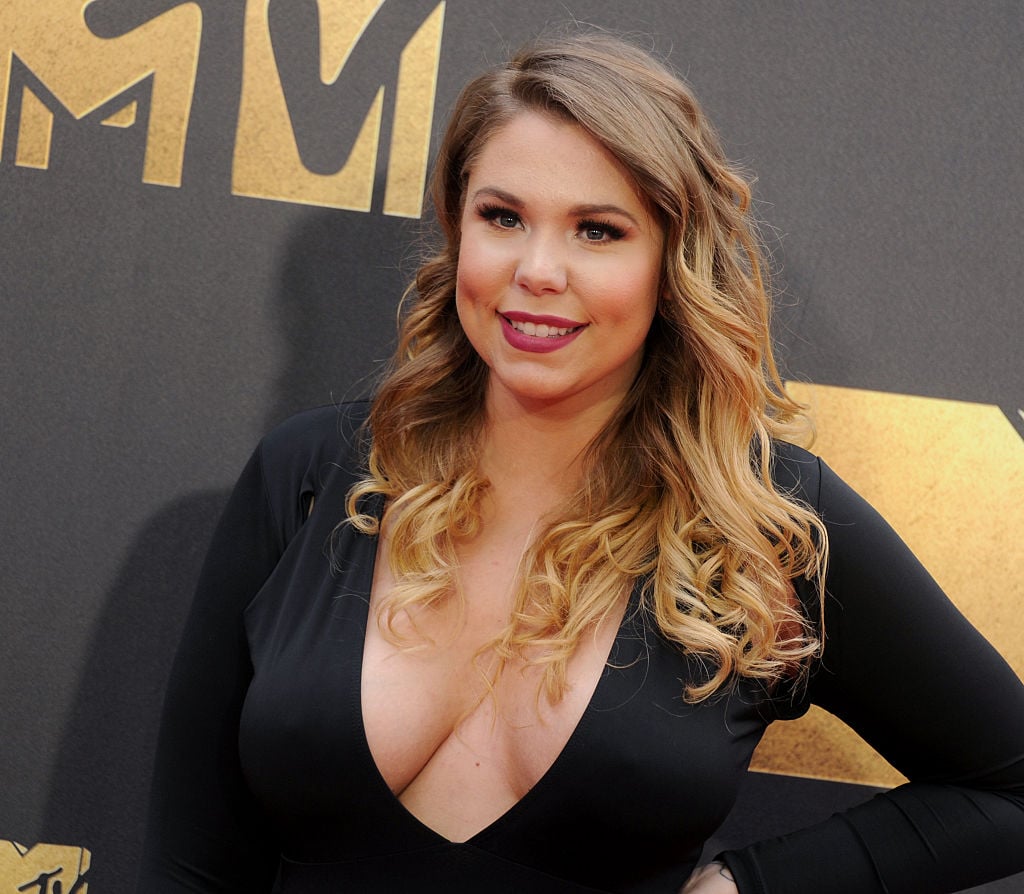 As Teen Mom 2 fans know, Lowry doesn't have a relationship with her parents. Her father left when she was young and when they met things didn't go well. The reality star's also been open about the strained relationship she's always had with her mom.
Why Kailyn Lowry wanted Isaac to walk her down the aisle
So when it came to Lowry's wedding, she had to get creative with who would be walking her down the aisle. In her 2014 book, Pride Over Pity, Lowry writes that her cousins Jen and Candy were supposed to do the honors. But they weren't able to make it to the ceremony "due to unforeseen circumstances."
So Lowry had her first-born son, Isaac, accompany her down the aisle.
"My eyes darted and stuck to my little boy. I hadn't seen him all day and the separation had brought up emotions I wasn't prepared for. I felt such a strong tug at my heart. I loved him so much. Isaac's tux was complete with a new dress coat and purple vest. My little man looked dapper among the groomsmen. He is my everything and will be forever. That's why Isaac escorted me down the aisle to my husband," she wrote in her book.
Lowry was so happy and touched to have her son walking her down the aisle that she began to cry.
"His small hand engulfed in mine reminded me we were in this together. My eyes couldn't contain the tears any longer. I was so genuinely happy. Isaac couldn't equate bawling and joy together, but his confusion subsided as we met Javi at the front of the ceremony," she wrote. "His hands met mine, warming up my cold nerves. Isaac joined us and held our hands. 'You listen to her,' he said to us, referring to the Justice of the Peace. Javi and I grinned at how adorable, yet demanding he was."
Isaac was a big part of Kailyn Lowry and Javi Marroquin's wedding
Throughout the entirety of the ceremony, Isaac was by Lowry's side.
"It's where he belonged because he is my heart and soul," she wrote.
Lowry and Marroquin included Isaac in various parts of the day. The reality star wanted the ceremony to be about the three of them, not just her and Marroquin.
"We ended the ceremony with our own personal touch. Javi, Isaac, and I each poured various colored sand into one container. As the colors mixed, our unity was symbolized. Together, we were now officially one. I didn't see this day as a celebration solely for Javi and me. It was for all of us," she wrote.
Apparently, Isaac had so much fun he asked Lowry and Marroquin if they could "get married again."
"I had Isaac by my side for the majority of the night. I had expected him to grow bored or maybe become a little sleepy, but he never got cranky, cried, or did anything negative. He was the definition of perfection," she wrote.
Today, Lowry and Marroquin do their best to co-parent their son, Lincoln.
Read more: 'Teen Mom 2': Kailyn Lowry Warns Her Sons About How Social Media Can Affect Relationships