'Teen Mom 2': New Leaked Video Shows That Jenelle Evans and Her Kids Were Present During David Eason's Latest Assault
Jenelle Evans and David Eason have been through a number of legal troubles both together and separately. Eason's latest arrest was in connection to an assault charge. Now, a new video of the incident shows that the former Teen Mom 2 star and her kids might have been present during the attack and seen it all.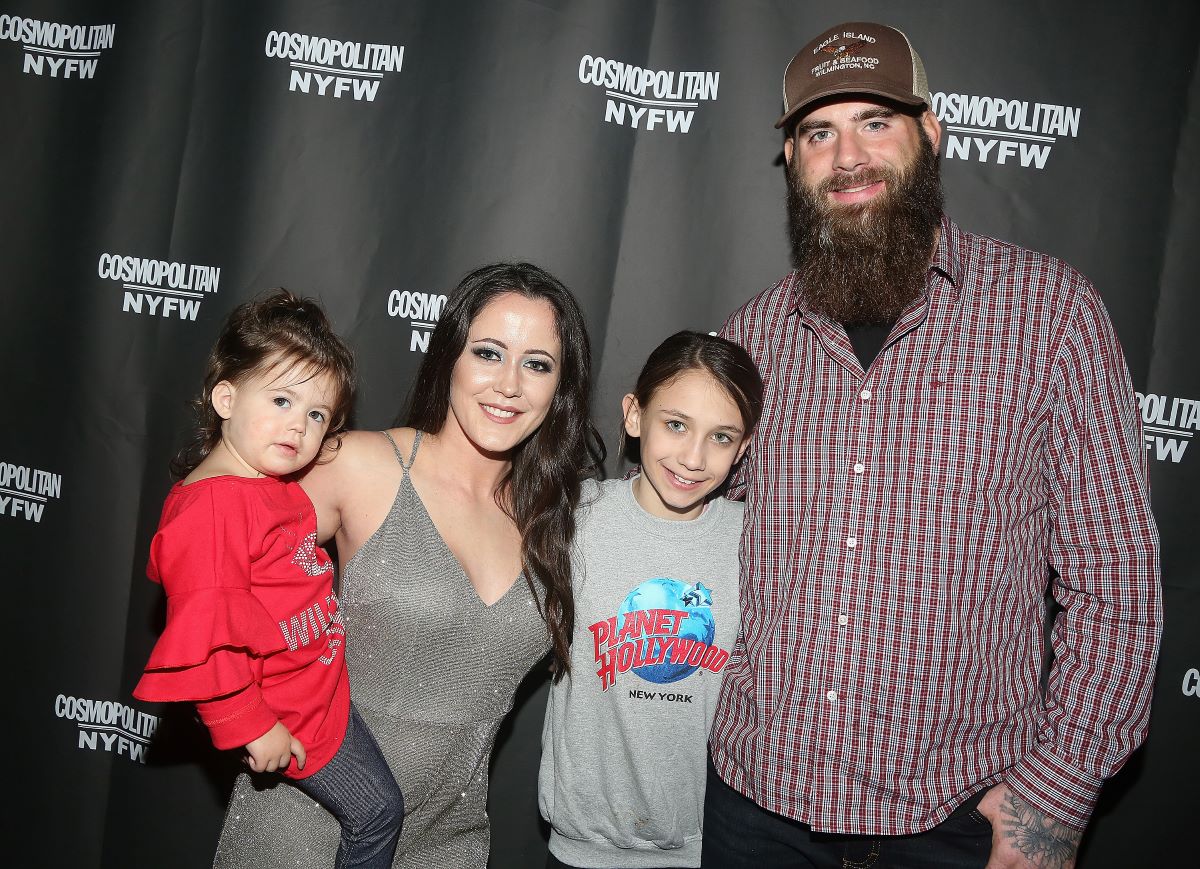 David's past abuse
This isn't the first time that Eason has had an incident where he was violent in front of his children. In fact, Evans lost custody of her three kids because Eason shot the family dog in front of them. He later claimed that he shot the dog in order to protect his daughter Ensley.
"It was a situation where my daughter, her health, her safety was in danger," Eason told PeopleTV's People Now.
"This was something that nobody wants to ever have to do. The dog was aggressive. Yes, she might not be huge or whatever, but you know when a dog bites a child on the face more than one time, then it should never be around the child again. If you give the dog up for adoption, one day it's going to be around children again."
Eventually, Evans was able to get all of her children back.
RELATED: 'Teen Mom 2′: Jenelle Evans Might Have Just Lost a Sponsorship Due to an Instagram Post
What happened with David Eason's latest arrest?
According to Celebernation, Eason was arrested in June on assault charges after hitting one of Evans' friends, James Spivey, with a gun. The incident occurred when Spivey tried to retrieve Evans' things from her shared home with Eason. During this time, Eason hit him with a gun.
"I'm upset how everything ended up and wish the situation was taken in a more serious manner," Evans told the outlet of how the incident was handled. "I didn't agree with the unsecured bond."
Evans later shared the article on her Facebook.
"#Teenmomog #breakingnews I just want to let the public, tabloids, and my fans know that IM OK, IM SAFE AND SO ARE THE KIDS!" she wrote. "I'm going to take a few days out to myself to gather my thoughts and focus on what's going on so I won't be on social media much. I love you all for the support that you all have shown me and I'll be stronger and better than ever soon!"
New video shows that Jenelle Evans and kids were present
Footage from the June incident was recently posted by YouTuber Leslie Bass. Though the video is blurry, it does show that Ensley was there during the altercation, according to The Ashleys Reality Roundup. The video was allegedly taken by Evans and shows Eason screaming at Spivey and saying "Get the f*ck out or I'm gonna put you out!"
RELATED: 'Teen Mom': How Much Is Jenelle Evans Charging for Her Only Fans-like Website?
"Put your hands on me your a*s will be in jail," Spivey responded.
While the argument continued, Evans could be heard telling her son Kaiser to put his shoes on, meaning he was also present for the incident. Eason can later be heard threatening to shoot Evans' friend.
The charges have been dropped
On Aug. 11, both Spivey and Eason dropped all of the charges.
"It wasn't up to myself, or either one of us," he told The Sun. "It was in the attorneys' hands. They thought it was the best way to proceed. It is what it is. On the behalf of myself, I just am staying away from them."