'Teen Mom 2': The Real Reason Jenelle Evans Reunited with David Eason
Fans have been up in arms since pictures of Jenelle Evans hanging out with her estranged husband David Eason leaked on the internet. When Evans announced that she was leaving Eason, people were so excited for the former reality star. They felt like she had finally gotten her life back on track. But those photos made people wonder whether the relationship was really over or if Evans was considering taking her ex back.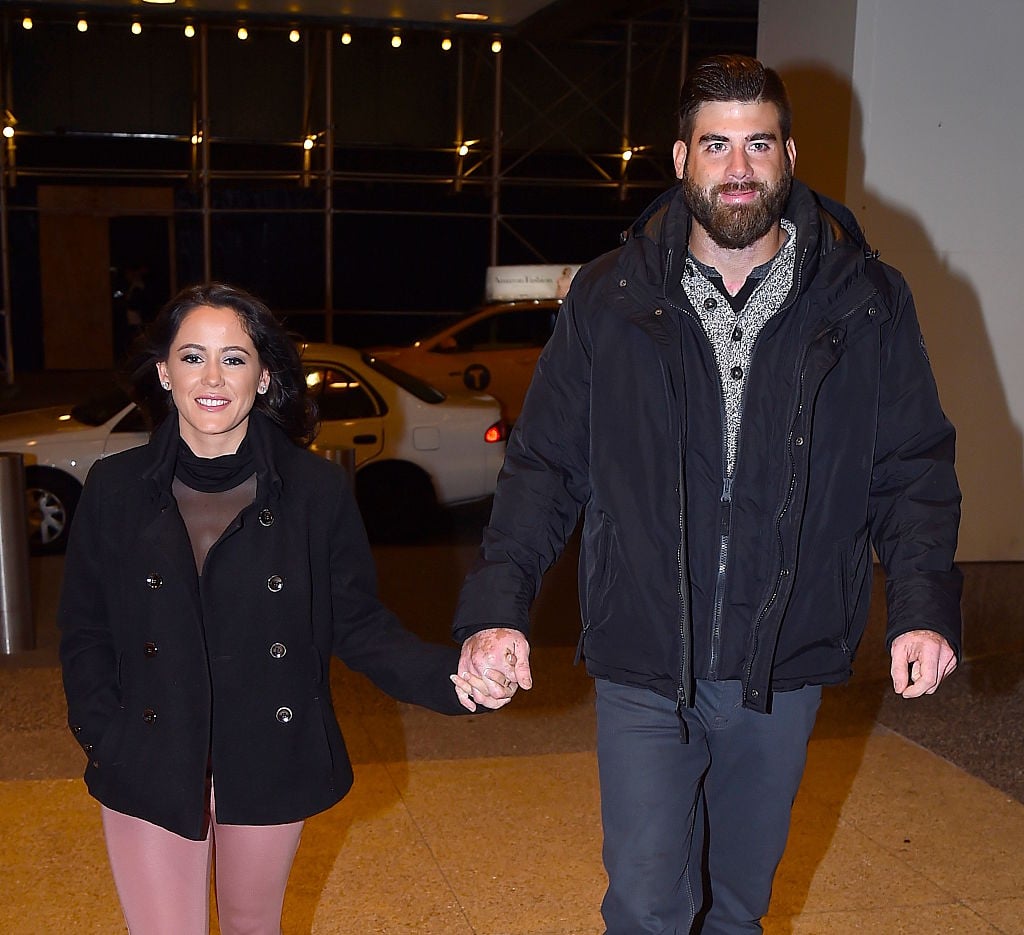 Jenelle Evans and David Eason break up
Evans and Eason had a textbook toxic relationship. Eason was fired from Teen Mom 2 in 2018 for several homophobic comments that he made. Then, the two lost custody of Evans' children after Eason shot a dog in front of them. Evans had also filed a temporary restraining order against her ex.
She wrote that she was filing "because of his recent threats, his history of violence, his erratic behavior and his large stockpile of weapons."
"I am scared for my life and my children's well-being," she said, according to documents obtained by E! News. So basically, it was beyond time to end the relationship.
And in October, Evans did just that.
"I've mostly kept off social media the past few days because I've been focused on making some big life decisions," she wrote on Instagram. "I've lived my life on camera since I was 17 years old. And a lot of it hasn't been pretty. But it's been my life. I know I need to make changes. I'm starting that now. The kids and I have moved away from David. Nobody gets into a marriage expecting it to end but I know that's what is best for me, and for my kids. Today I've filed papers to start that process." 
"I appreciate the support from everyone who has asked how I am," she continued. "Me and the kids are doing great. We need some time to be together. But you'll hear from us again soon."
Why did Jenelle Evans meet up with David Eason?
After Evans requested to have her order of protection from Eason dismissed, fans started to wonder if she was even really going to go through with her divorce. And then, when TMZ released photos of Eason and Evans hanging out together, people became even more skeptical.
But according to Celebrity Insider, the two are not rekindling their romance.
"Jenelle was with David because Jenelle wants to have a pretty surface level friendship with David just to make it easier with the co-parenting with their shared one, not because they're working on getting back together," a source said. "She has already told those close to her that if he shows any sign of aggression or anger she is taking their daughter and leaving. She will not stand for that."
So basically, Evans is trying to do the best that she can to have a healthy co-parenting situation for her daughter Ensley.
The two seem to be doing a good job sharing Ensley as Eason recently posted a photo on Instagram of him spending time with his little girl.
"Oh how I have missed this beautiful face!!!" he captioned the photo of Ensley with lipstick all over her mouth. "She's definitely going to be a make up artist one day!"