'Teen Mom 2': The 'Super Crazy and Intense' Reason Kailyn Lowry Didn't Want To Give Birth in a Hospital
Kailyn Lowry gave birth to her fourth son, Creed, back in July. She was set on having a home birth. But the reality star ran into some 'scary' issues that almost prevented her from doing so. In an upcoming episode of Teen Mom 2, Lowry talks about the complications she faced and why she knew she didn't want to give birth in a hospital.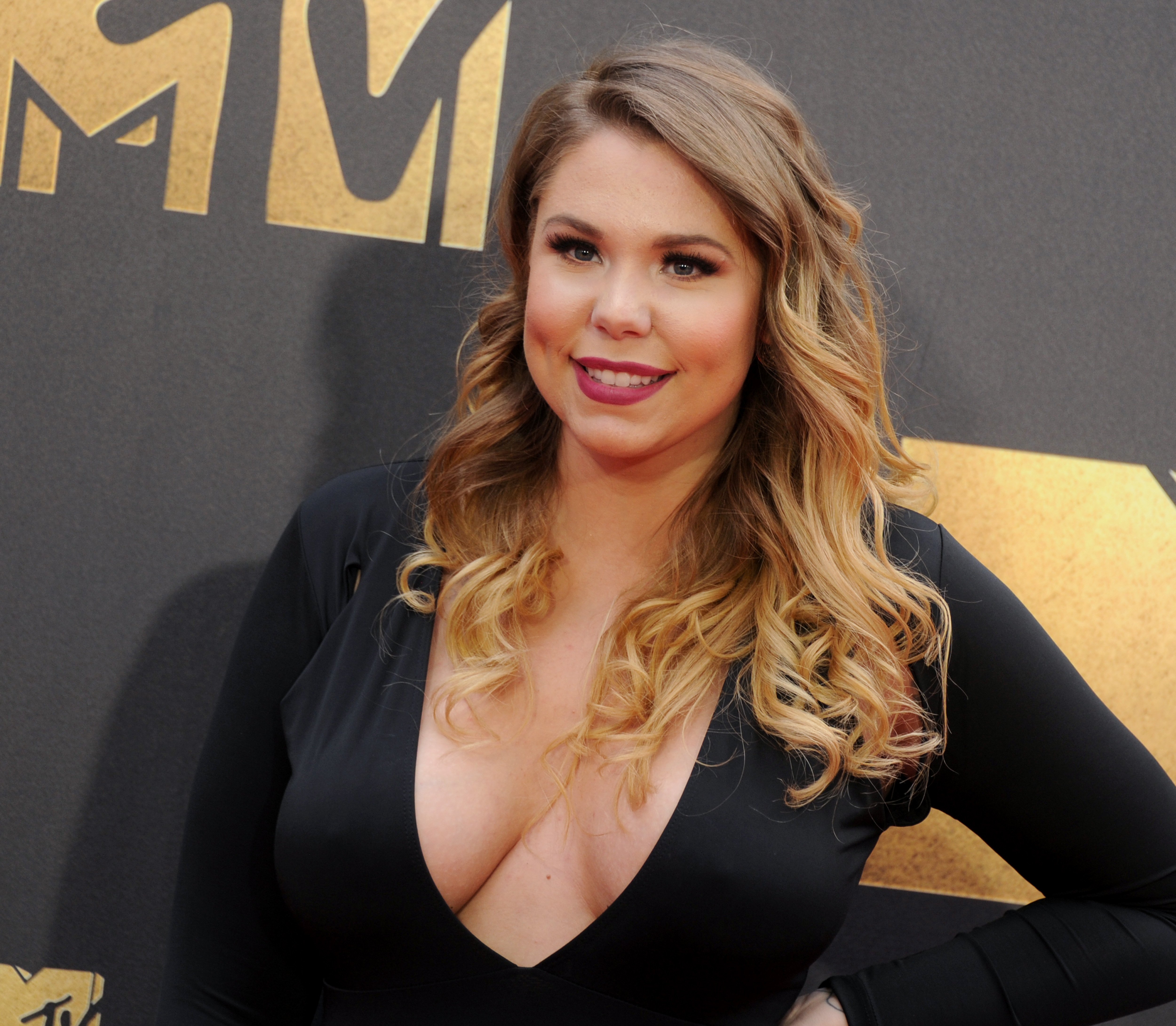 Why Kailyn Lowry almost couldn't have a home birth
In a new episode of Teen Mom 2, Lowry and her children get their portrait taken one last time before their family of four becomes a family of five. During the session, Lowry said that, at her last ultrasound, doctors told her her baby was breech.
"My doctor wasn't able to commit to me having a home birth," she said, adding that she planned on going in for another ultrasound to see if the baby had flipped before completely ruling out a home birth.
Several doctors advised Kailyn Lowry against giving birth at home
Additionally, Lowry had other health concerns. During an episode of Coffee Convos in July, Lowry said her pregnancy was technically considered "high-risk."
"I know that I'm anemic and I've known that I'm anemic for years, but he was telling me how he wanted to make sure I was taking my iron and I said, 'Yeah,' and he told me that with every pregnancy you lose more blood, which is new to me," she said.
Apparently, this doctor wasn't the first to try and dissuade Lowry from having a home birth.
"This is now the third doctor that's giving me a different reason for why I should be induced instead of home birth," she said. "And then on top of it said, 'Because you're anemic, because you lose more blood with every baby, we wouldn't want to see you get a blood transfusion.'"
But Lowry was still hoping it would be safe for her to have a home birth. The reality star said, though she was technically "high-risk," "everything seems to be fine."
"The only reason why I'm high-risk at this point is because of my weight, and everything seems to be fine," she said.
"I am at the heaviest weight I've ever been — before I got pregnant and then obviously now while I'm pregnant," she explained. "So that's been a little hard, but also I haven't had any real complications. Like, I just haven't. My glucose is good. All my stuff is good."
In the end, Lowry was able to give birth at home.
"Everything looks good, so I'm gonna deliver at home and do a home birth," she says in the new Teen Mom 2 episode after learning her baby had flipped. "So that's all good news."
Why Kailyn Lowry didn't want to give birth to Creed in a hospital
The reason Lowry was so intent on giving birth at home was that in her appointments at the hospital leading up to Creed's birth, she felt the environment was "super crazy and intense."
"Obviously everyone's masked and stuff, but they had tarps everywhere; they had certain parts blocked off; everyone was away from each other," she said. "It was so scary. I was like, 'I don't want to deliver a baby here. I'm not doing this.'"
"I just feel like there's not…whether I was to birth in a hospital or at home, there's no normal birth plan," Lowry told her midwife. "And I'm glad that I planned it this way because I can't see myself delivering a baby in a hospital right now."
Teen Mom 2 airs Tuesdays at 8 p.m. ET on MTV.