'Teen Mom 2': These Pictures Prove That Fans Might Have Been Right About Jenelle Evans Getting Back with David Eason
Oh, Jenelle Evans, you were doing so well.
Fans are upset at the former Teen Mom 2 star as it looks like she may be reconciling with her estranged husband David Eason. The two split up in October of last year after a tumultuous few months. When Evans first announced the split, fans were excited to see the mother of three stand up for herself and her children but were wary that the separation might be short-lived.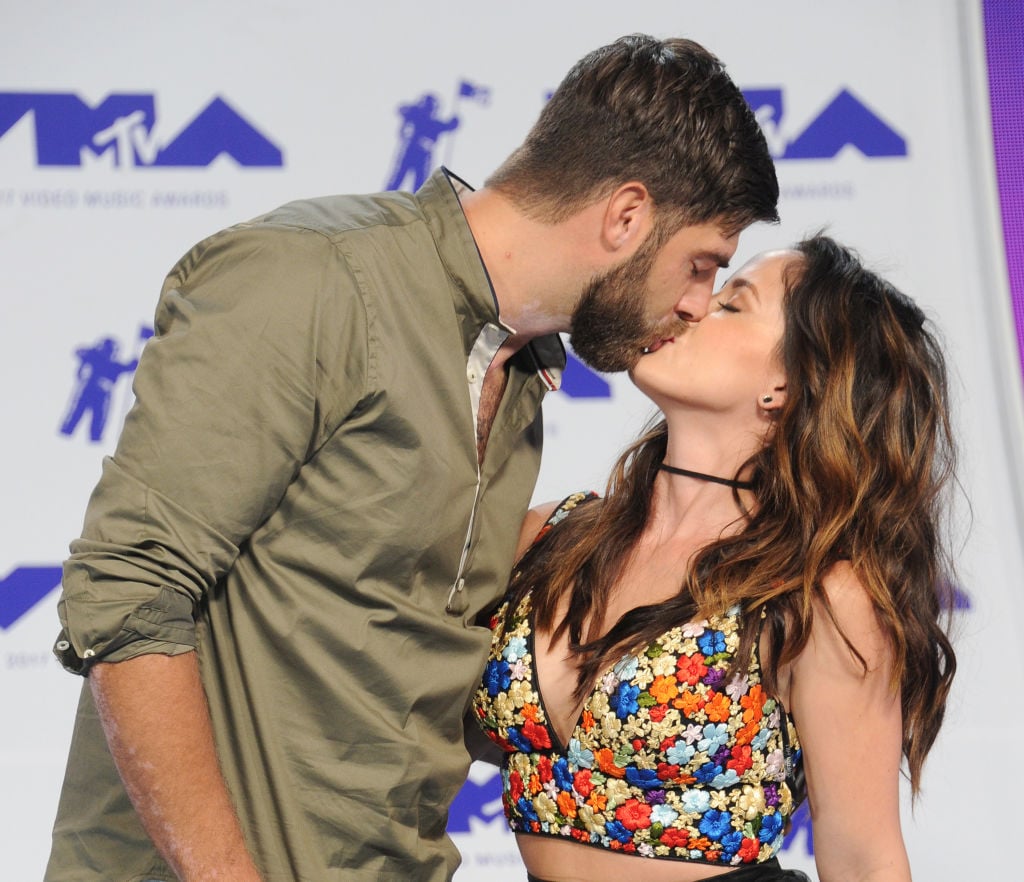 Now, just months after the split, some newly released photos prove that fans might have been right.
Jenelle and David Eason's breakup
Evans lost custody of her children after Eason shot the family dog in front of them.
"It was a situation where my daughter, her health, her safety was in danger," Eason told People Now of the incident.
"This was something that nobody wants to ever have to do. The dog was aggressive. Yes, she might not be huge or whatever, but you know when a dog bites a child on the face more than one time, then it should never be around the child again. If you give the dog up for adoption, one day it's going to be around children again."
After she regained custody of her children, Evans decided it would be best to separate from Eason.
In a now-deleted Instagram post, the reality star announced the breakup.
"I've mostly kept off social media the past few days because I've been focused on making some big life decisions," she wrote. "I've lived my life on camera since I was 17 years old. And a lot of it hasn't been pretty. But it's been my life. I know I need to make changes. I'm starting that now," she wrote. "The kids and I have moved away from David. Nobody gets into a marriage expecting it to end but I know that's what is best for me, and for my kids. Today I've filed papers to start that process." 
She, then, filed an order of protection against Eason.
Fans think Jenelle is back with her ex
Evans remained strong for a while, but after documents obtained by Radar Online showed that she requested to have the order of protection dismissed, fans started to wonder if she was getting back with her ex.
"Here we go folks! one fan tweeted. "Absolutely NO SIGN of being terrified, having been apart for 2mths OR KAISER! How many times can 1 POS LEGALLY "cry wolf" on a LEGAL level before something is done about it?!?"
"Call me crazy but I'm actually surprised," one fan tweeted. "I really thought she was done this time."
"Whoever was proud of this b****, kick yourself," another person said. "Same old Jenelle. S**t hasn't changed."
What do these photos mean?
After dropping her order of protection, Evans was seen out in Nashville with Eason. Though the photos obtained by TMZ, don't show anything explicit going on between the couple, it has fans convinced that something more is going on.