'Teen Mom 2': Where is Jenelle Evans Living Now?
Jenelle Evans, in a surprising turn of events, announced that she was divorcing her husband of two years, David Eason, in October 2019. Court documents revealed a lengthy history of verbal and physical abuse that Evans and her children suffered at the hands of Eason. Now, with an order of protection in hand, Evans has allegedly fled her home state. So, where is the mother of three living now, and is the move a permanent one?
Where is Jenelle Evans living?
According to recent reports, Evans has fled the state of North Carolina, and it doesn't look like she plans to come back anytime soon. The mother of two has been spotted in Tennessee, and it appears as though she is now living in the state. According to TMZ, Nathan Griffith, the father of Evans' 5-year-old son, Kaiser, meet up with Evans in Tennessee for a routine custody exchange. It is unknown how Griffith, who lives in South Carolina, got to the Tennessee location. Griffith was arrested in early October 2019 on suspicions of driving under the influence.
Evans' exact location has not been revealed, and it's unlikely that it will be. Because Evans has fled an abusive relationship, it's in her best interest to remain relatively hidden, although reports do suggest that she's happily taking pictures with staff at locations she is visiting. There is no timeline for her return to North Carolina.
Will Evans remain in her new state?
While it is confirmed that Evans and her two children, Kaiser and Ensley, are currently residing in Tennesse, it is not known if she'll remain in the state after divorce proceedings are completed. Evans' eldest child, Jace, remains in the care of his grandmother, Barbara Evans. The older Evans has been his legal guardian for years, and Jace was not included in the lengthy custody battle that took place over the summer.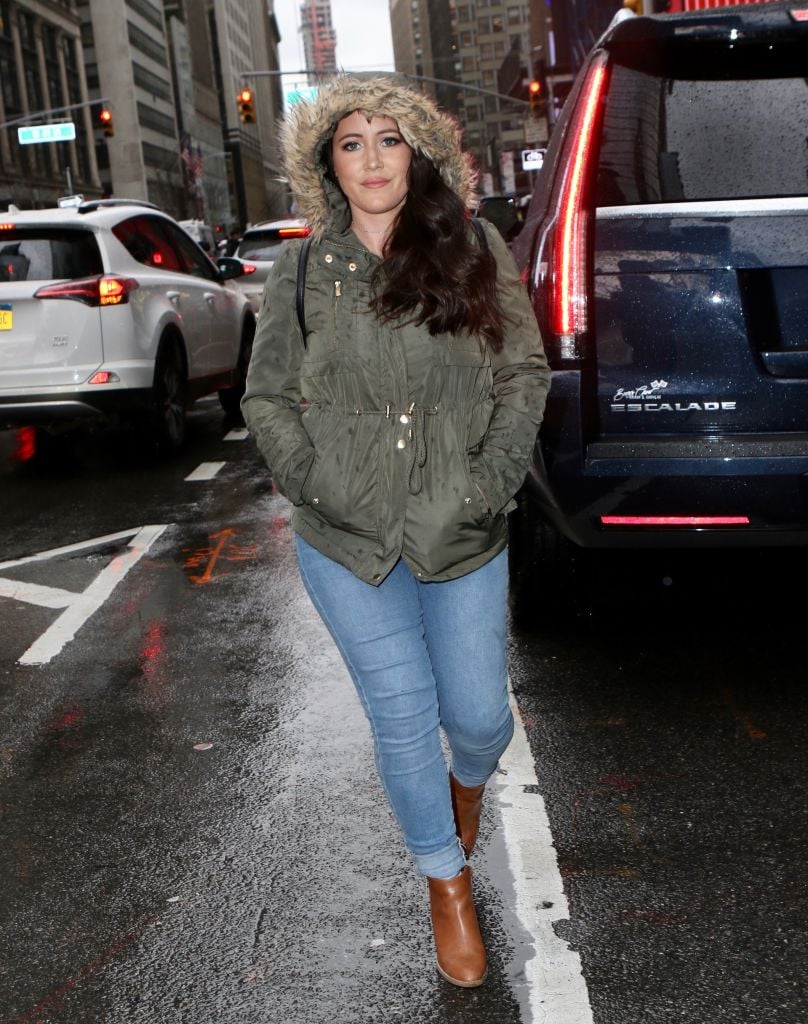 Griffith, who resides in South Carolina, seems unfazed by traveling to see his son at this point, but it's unlikely that arrangement will last forever. In short, it looks like Evans' has too many ties to the state of North Carolina to stay away for good, but she hasn't appeared to make any final decisions yet. Any ties that Evans has to Tennesse are unknown, but Teen Mom OG cast member, Maci Bookout, does live in the state.
Where is David Eason?
David Eason, Evans' soon-to-be ex-husband, appears to be still living in the couple's marital home. The North Carolina homestead that the couple purchased shortly before their marriage has been plagued by problems, including massive flood issues that were documented on Teen Mom 2 before the couple was fired.
An inside source told Radar Online that Eason is entirely out of money. Allegedly, he doesn't even have enough cash to put gas in his truck. The father of three has not held a job since he first appeared on Teen Mom 2, although he was allegedly a welder before meeting Evans. Eason attempted to start a knife forging business in the months leading up to his divorce, but it's unknown is that business has taken off.
Eason has custody of his oldest child, 11-year-old, Maryssa Eason. It is assumed that Maryssa is still residing with Eason, although a custody battle over the 11-year-old is not out of the question. Eason was said to be homeschooling the child. He is also the father of a six-year-old boy named Kaden. Eason and Kaden's mother, Olivia Leedham, have battled over custody as recently as September 2019. Kaden currently resides with his mother.