'Teen Mom 2': Who Is The Father Of Kailyn Lowry's Fourth Baby?
After weeks of rumors, Kailyn Lowry finally confirmed on Instagram that she's pregnant. The Teen Mom 2 star posted a photo of her and her three sons sitting on a bed. Lux, the youngest, is holding Lowry's ultrasound.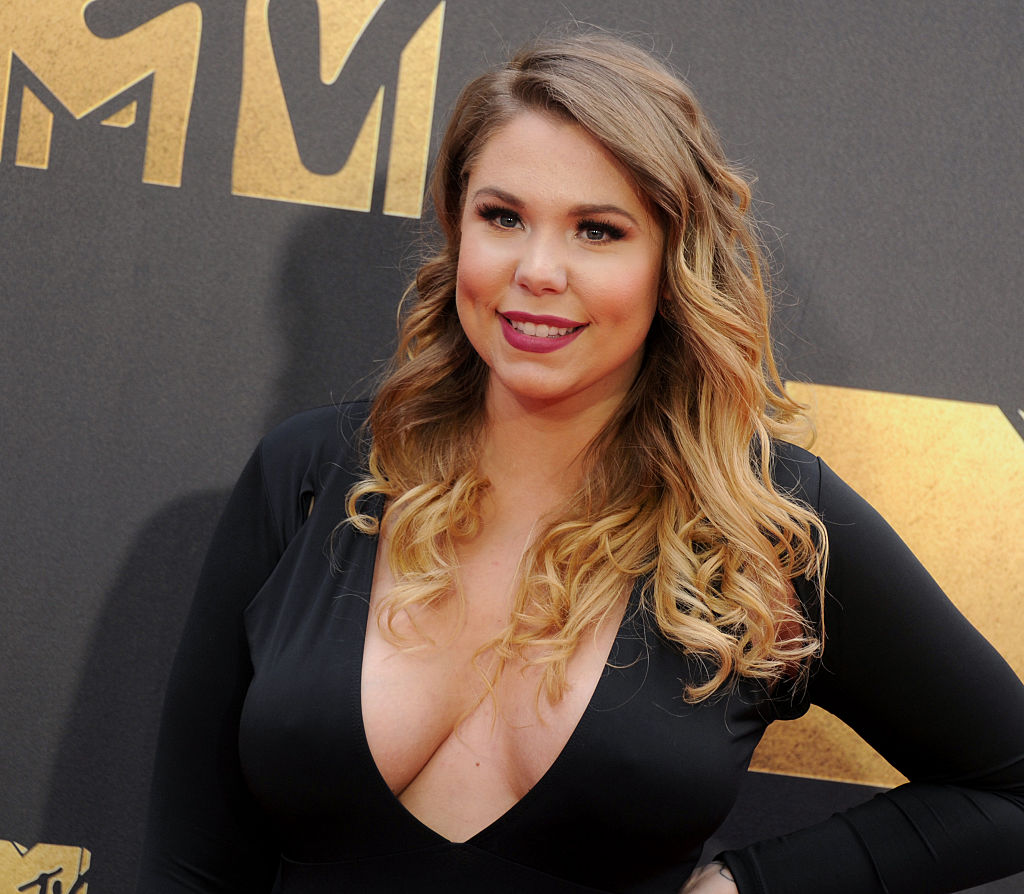 "We're confirming the news, baby #4 is coming soon! 🎉I'm almost 16 weeks pregnant & it's been a rough few months this time around. I've had nausea, morning sickness, and absolutely no energy. 😭 This week I'm starting to feel a bit better and I'm really hoping it stays this way!🤰🏻@Peanut has been an amazing support for me since I found out I was pregnant again. Going through nausea and morning sickness while trying to keep the news a secret can be quite isolating," wrote Lowry in her caption.
She continued: There are so many helpful threads on the app from other women who have been through it too. It's always reassuring to know you're not alone. Whether you're already a mom, pregnant, or trying to conceive, I really recommend you join the @peanut community. It's an amazing space to build friendships, find support and learn from other women at a similar stage in life. There's nothing like support from other women to get you through. ❤ #Peanutapp"
Chris Lopez says he's the father of Kailyn Lowry's baby
Lowry's previous children all have different fathers, but it seems Lux will share a father with baby number 4. Chris Lopez posted an Instagram Story earlier this week in which he shared a "letter to [his] unborn child" written by A.J. Brown.
"I pray you get to know real love and real friendship," the post read. "I pray you never have to feel your heart aching in your chest as you hold yourself at night. I pray you never question your worth at the hands of a lover that doesn't know any better. I hope this world never hardens your heart and you always know the difference between what is real and what is nothing more than an illusion of paradise. I want you to be fearless and true to yourself first and foremost all the days of your life."
This doesn't come as a surprise to Teen Mom 2 fans because it was Lopez's aunt who leaked Lowry's ultrasound, igniting the rumors in the first place.
Kailyn Lowry and Chris Lopez
Lowry and Lopez have a complicated history. They've been off-and-on for years, but now that there's a restraining order in place, it's a safe bet that the couple is officially done.
The order of protection was issued in October 2019, around the time Lowry's fourth child might have been conceived. A warrant was also recently issued for Lopez's arrest after he reportedly violated the terms of the order.
Co-parenting has never been easy for Lowry and the fathers of her children. With this restraining order in the mix, we're sure things are about to get even more complicated.
Read more: 'Teen Mom 2': Kailyn Lowry Says Javi Marroquin And Chris Lopez 'Hate Each Other'