'Teen Mom 2': Who Is the Shirtless Man Who Was Cooking With Kailyn Lowry's Son Lux?
Teen Mom 2 star Kailyn Lowry recently posted a photo of a shirtless man cooking next to her son, Lux. Some fans feel the shot was posted in an attempt to make Chris Lopez, Lowry's ex and the father of Lux, jealous. Here's who the shirtless man really is and his relationship with Lowry.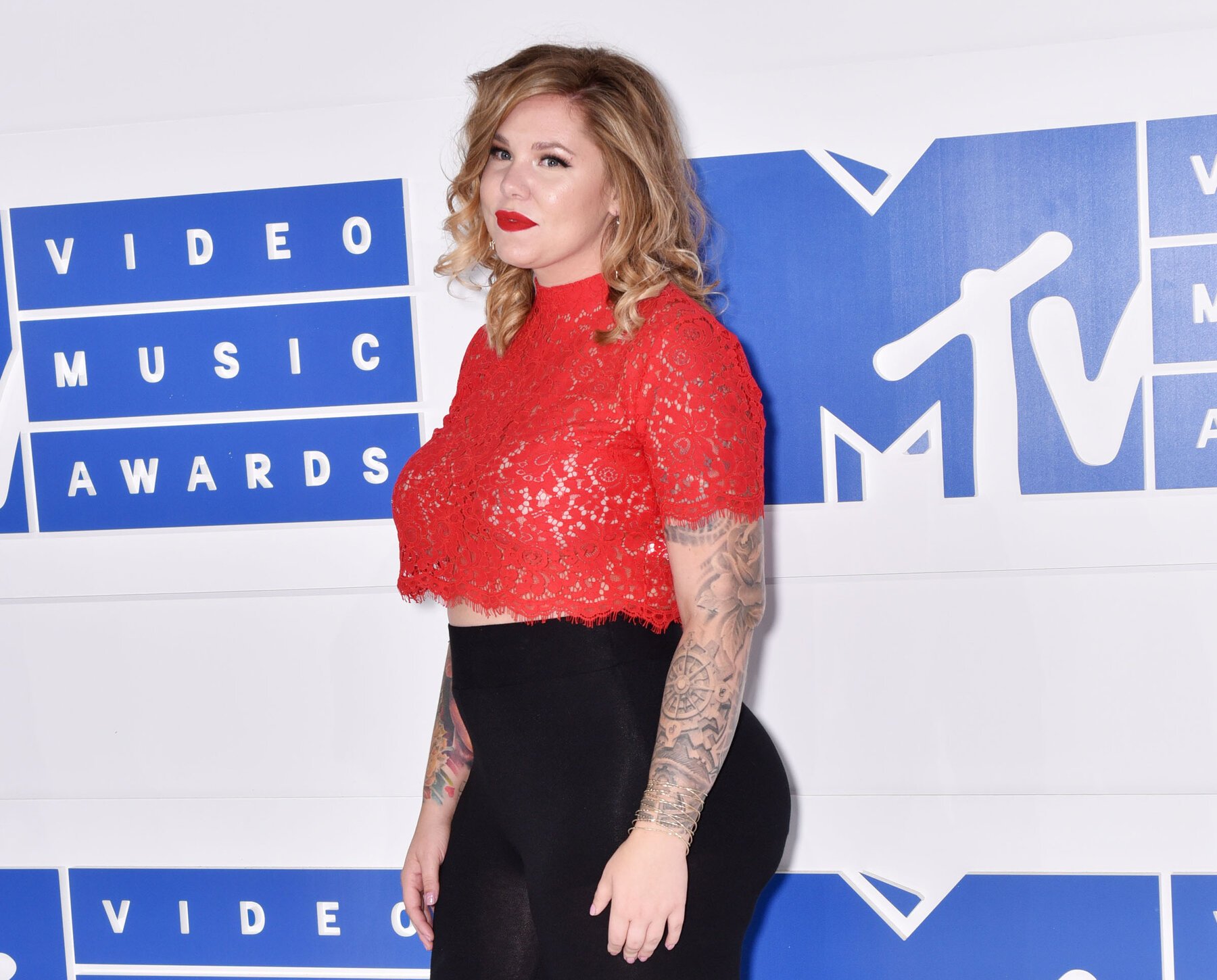 Tabari Grubbs is Kailyn Lowry's best friend's fiancé
On a recent episode of Coffee Convos, Lowry said that she and her children would be spending Thanksgiving in Texas with her best friend.
"I'm going to Texas to see my best friend and her kids, and my kids are super pumped, so we're gonna be there for the week," she said. "That I'm very excited about but not even because of the holiday. I'm just excited to see my friend."
Then, a few days ago, Lowry posted a photo to Instagram of Tabari Grubbs cooking with her son, Lux.
Grubbs is Lowry's best friend Sterling Black's fiancé. He's a 26-year-old amateur MMA fighter in Fort Worth, Texas.
After Lowry posted the photo, Grubbs reposted.
Some 'Teen Mom 2' fans accused Kailyn Lowry of trying to make Chris Lopez jealous with the photo
Some Teen Mom 2 fans took to Reddit to share their thoughts on the photo.
"She uses everyone," wrote one Reddit user, as reported by The Sun. "Here she is using her son and her friends fiancé to make her ex jealous. I wouldn't be surprised if the only reason she traveled during a pandemic was to get this ab shot of him."
RELATED: 'Teen Mom 2': The Sad Reason Kailyn Lowry Is Selling Her House After Only Living in It for a Year
"I think it's weird to post a shirtless pic of your friend's husband on your social media in this context," wrote another user.
Another Teen Mom 2 fan wrote that the post "seems very calculated."
Kailyn Lowry says there's nothing going on between her and Tabari Grubbs
In June 2019, Lowry addressed rumors that she had slept with Grubbs. She posted a video to her YouTube channel titled, "Assumptions About Me," where she put the rumor to bed once and for all.
RELATED: 'Teen Mom 2': Kailyn Lowry Responds To a Fan Who Calls Her a 'Welfare Mom' After Flight With All Four Kids
A fan asked if she'd ever slept with her best friend's then-boyfriend.
"I don't know why I need to address this because I was once told, if it doesn't apply, let it fly … but the Twitter trolls came after me for this so hard for so long and I'm about to clear this the f*ck up," she said, adding that her answer was a 100 percent "no."