'Teen Mom 2': Jenelle Evans Reveals The Reason She Reunited with David Eason and What They are Doing to Work on Their Relationship
Jenelle Evans and David Eason are back together, much to the chagrin of fans. But after having a tumultuous relationship the first time around, Evans claims that things are different now. According to her, she and Eason are working hard to ensure that they don't fall into the same issues that caused them to break up.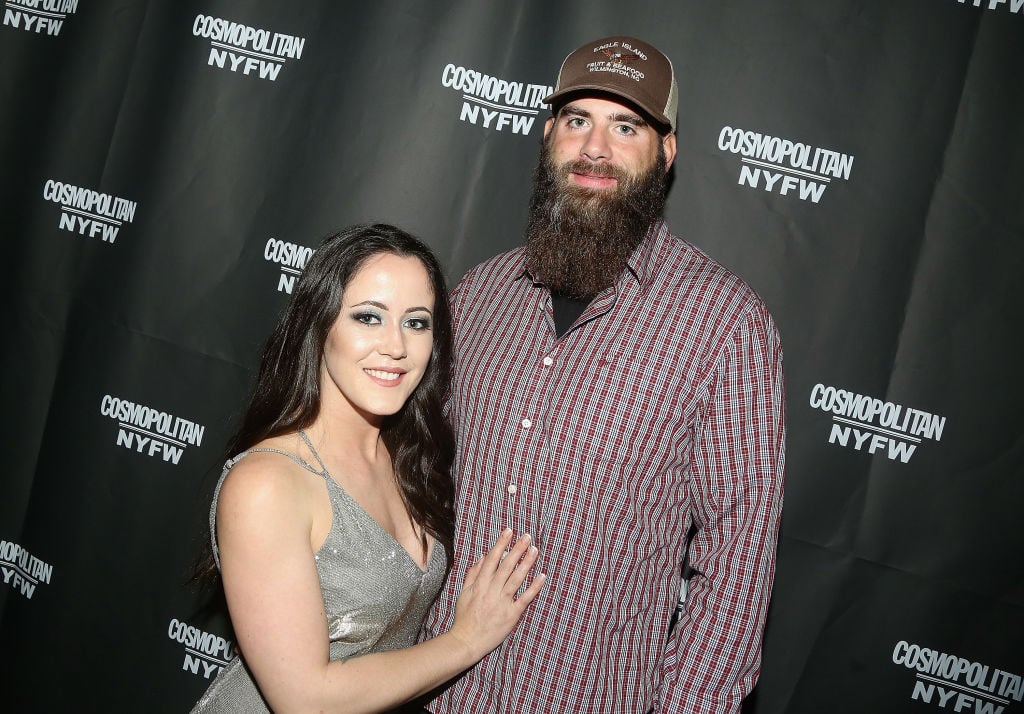 Jenelle and David's relationship issues
Eason got kicked off of Teen Mom 2 after making homophobic comments. Later, when he shot Evans' dog in front of her children, the couple lost custody of the kids and Evans was kicked off of the show as well.
The two have also had domestic disputes that got so bad that the police had to get involved.
"My husband is freaking out," Evans said of Eason on a Dec. 23, 2018 call to the police, obtained by RadarOnline. "He's outside freaking out. He's smashing our front door trying to get inside."
"My daughter is in the bedroom sleeping," she continued. "He said I locked him out and took his phone. He was outside looking for his phone. He got upset over an article. You can hear him yelling. He's outside smashing stuff."
Eason also called the police that day, alleging that Evans was the one who needed to be checked on.
"I have a David Eason calling for a welfare check on his wife," a dispatcher said, according to the outlet. "He said she's not answering her phone or texts. He's in Wilmington County. He wanted us to send the information because he's driving. He said he's worried. He called 2 to 3 times. She's on Facebook."
Eventually, Evans claimed that she was leaving Eason. She took to Instagram to announce that she was starting the paperwork to make her and Eason's breakup official.
Jenelle Evans and David Eason get back together
Recently, Evans made a YouTube video announcing that she and Eason were back together. Fans were split on how they felt about the reunion. Some were happy to see Evans' family back together, while others were concerned for Evans' welfare. But the one thing that everyone wanted to know was why Evans took him back.
Why Jenelle got back with David
In an interview with inTouch, Evans admitted that she had been unhappy with Eason initially.
"I was very unhappy," she said. "We didn't get along and we were always mean [and] angry towards each other. We called each other names and never wanted to spend time together."
But ultimately, she got back together with Eason because she couldn't imagine her life without him.
"David was there for me through everything that happened, good or bad, and was my best friend. I just couldn't imagine my life without him. I felt like I gave up on him, but he never gave up on me."
Now, Eason and Evans are trying to work so that their relationship never gets back to where it was. They both have agreed to try to discuss their problems before blowing up at one another.
"Setting boundaries like no cussing, name calling, and lower our tone of voices," Evans said of tactics they have been using, "And listening to the other person when they ask for help."