'Teen Mom OG': Amber Portwood Comes out as Bisexual
Amber Portwood has been on tv since she was a teenager. From 16 and Pregnant to Teen Mom OG, fans have watched Portwood grow up. But that doesn't mean that they know everything about her. Portwood recently came out on the show as bisexual.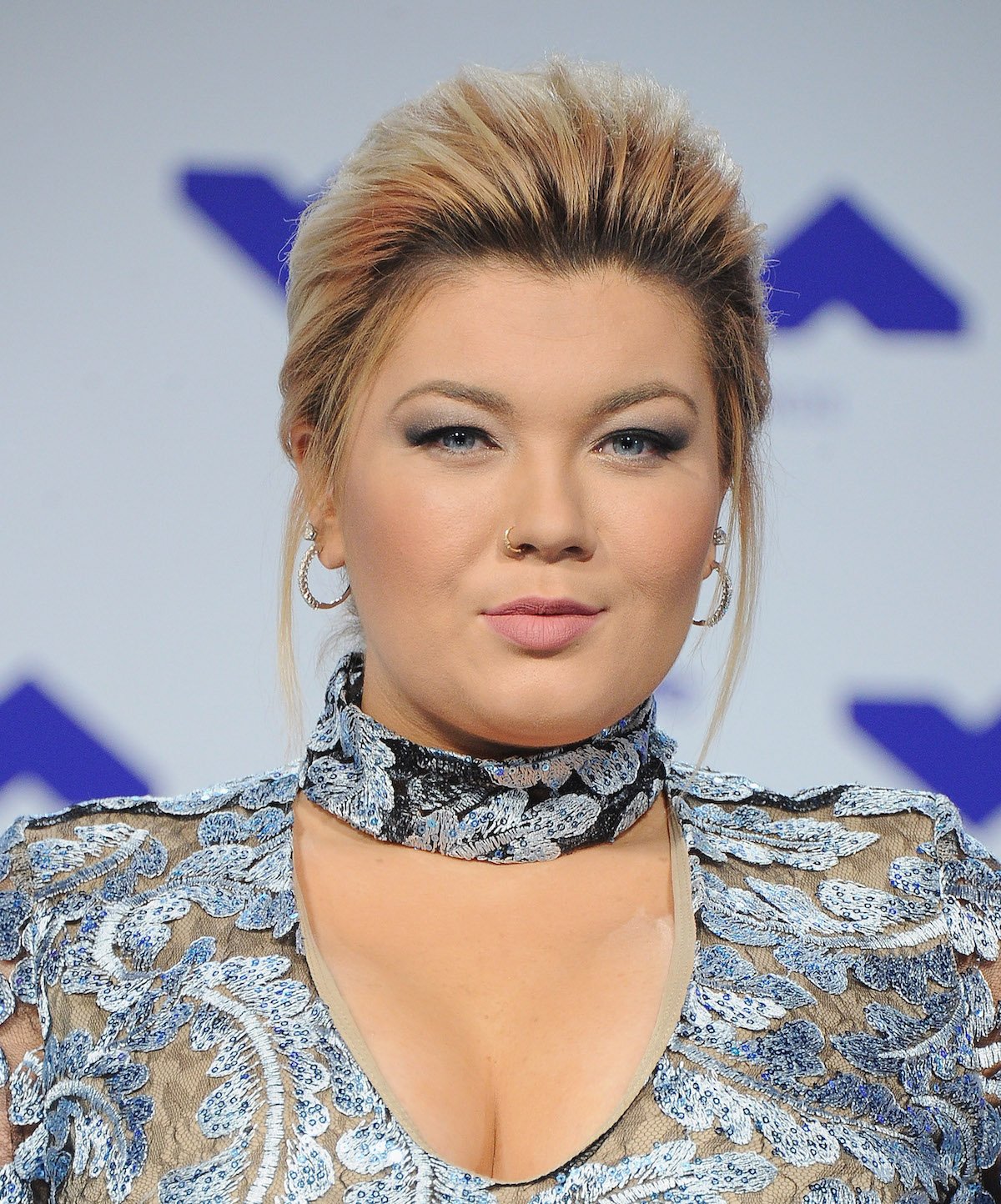 Amber Portwood comes out on 'Teen Mom'
Portwood came out on last night's episode of Teen Mom. The conversation came about when Portwood confessed that she was concerned about the content in her second book. She claimed that her first book, Never Too Late was "PG-13" so everyone would be "a bit shocked" by some of the things in the next one.
"I'm really scared right now," she said of sharing that she is bisexual. Her ex, Gary Shirley, already knows about her sexuality, however, she worried that he wouldn't be exactly supportive of her sharing her sexuality with the world.
"I think he's going to think it'll be bad for Leah" because "he doesn't even like the thought of therapy to help [my relationship with Leah]. This is just another embarrassment to [him]."
Despite once being in a relationship with a woman for eight months, Leah told her producer that she had been planning on taking the secret of her sexuality "to the grave" but her children Leah and James inspired her to come out.
During the episode, Portwood came out to her mother, who said she would always be there for her no matter what.
"If that's what you want, then don't be ashamed of it," she said.
"You're my baby regardless. You understand that? I love you, baby," she told Amber.
Amber Portwood is not on good terms with her daughter
Portwood's relationship with her daughter is already rocky. During the Teen Mom OG reunion in April, Portwood accused Shirley's wife of sabotaging her relationship with Leah.
"You've always been there for me when I've asked you to be there for me," Portwood said to Shirley. "You said I could trust you and I did trust you. But I can't trust your wife, and she has sat there and got in the way of me and my daughter over and over and over again as you have tried to push me toward my daughter."
This season, the relationship still seems strained.
"Leah and I are still struggling with our relationship," Portwood said earlier this season. "My relationship with her has changed a lot. I haven't seen her in quite some time." The Teen Mom star expressed concern that someone had been talking poorly about her to her daughter.
"I feel very stressed right now," she said. "A little sad. [Gary and Kristina] haven't been answering any of my phone calls or text messages. I was ignored."
"All I do is text Leah all the time," she continued. "I don't get anything back. Never. Not anymore."
What else has happened on 'Teen Mom OG'?
In addition to Portwood coming out on the episode, Maci Bookout had a panic attack after driving by the gas station where the shooting occurred, Cheyenne Floyd planned a baby shower, and Catelynn Lowell talked to her brother about having safe sex.
RELATED: 'Teen Mom': Jenelle Evans Doesn't Think Amber Portwood Should be on the Show