'Teen Mom': David Eason Reveals How He and Jenelle Evans Got Back Together, Says She Needed to 'Party'
Jenelle Evans and David Eason have been through several phases of breaking up and making up. The former Teen Mom 2  stars are currently back together after one of their most public breakups. Now the pair has opened up about how they were able to get back together.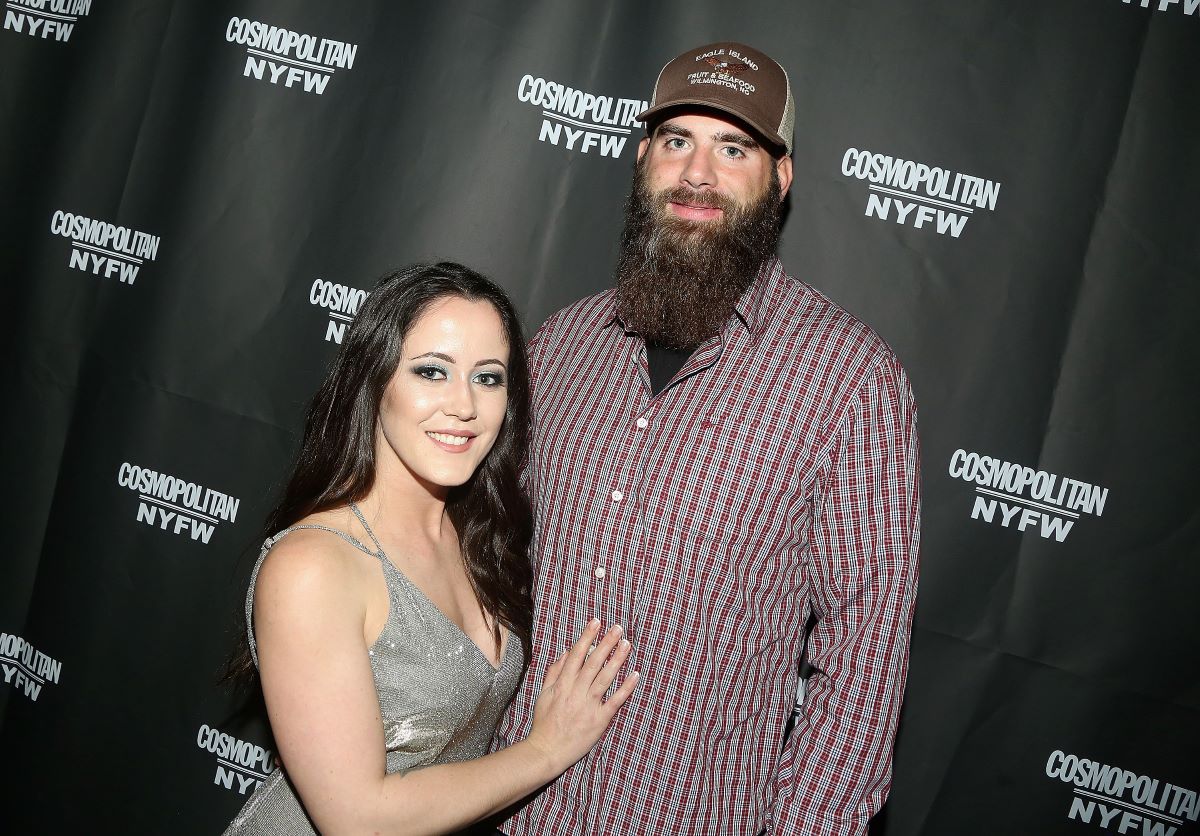 What led to the breakup?
Evans and Eason's relationship had been rocky for a while before they broke up. Leading up to the split, Evans had called the cops on Eason claiming that she was afraid of him. She later denied that Eason had ever abused her.
Shortly before they broke up, Eason shot the family dog in front of Evans' kids which resulted in them temporarily being removed from her custody.
"It was a situation where my daughter, her health, her safety was in danger," Eason told People TV's People Now.
"This was something that nobody wants to ever have to do. The dog was aggressive. Yes, she might not be huge or whatever, but you know when a dog bites a child on the face more than one time, then it should never be around the child again. If you give the dog up for adoption, one day it's going to be around children again."
Jenelle Evans and David Eason break up
In October of last year, Evans announced that she was done with Eason.
"I've mostly kept off social media the past few days because I've been focused on making some big life decisions," she wrote in a now-deleted post on Instagram. "I've lived my life on camera since I was 17 years old. And a lot of it hasn't been pretty. But it's been my life.
"I know I need to make changes. I'm starting that now," she continued. "The kids and I have moved away from David. Nobody gets into a marriage expecting it to end but I know that's what is best for me, and for my kids. Today I've filed papers to start that process." 
How David and Jenelle got back together
Shortly after announcing her decision to leave Eason, the two began hanging out again and were spotted with one another in public. At first, they claimed they were just co-parenting their daughter Ensley, but eventually Eason moved back in with Evans and the two resumed married life.
In the final installment of Evans' "I Have Something to Say" YouTube series, she discussed what made her leave Eason and what brought her back.
"I thought maybe it was best if I just moved away from everything that happened because I had so many bad memories that I just wanted to get away," she said. "And now I feel so much better being at home, starting fresh, and me and David are closer than ever. We get along so much better now I feel like than we ever have before."
Eason added that he thought Evans just needed to get a few things out of her system before they could get together again.
"We're more aware of the things people might try to do to us," he said. "I know Jenelle and I split up for a couple of months, but she just had to go party and get it out of her system. She realized life is not greener on the other side."
Ultimately, they both thought that everyone needed a break. Evans alleged that even the kids were happier once she regained custody of them and they all were back in the house together.