'Teen Mom': Did Jenelle Evans Leave Ex David Eason Bankrupt?
Jenelle Evans has finally decided to leave David Eason. But apparently, she left him with more than just a broken heart.
Breaking up is hard to do, especially when you're married. But it isn't the love or memories of happier times that has David Eason upset about his split from Jenelle Evans, it's the fact that he is quickly running out of cash.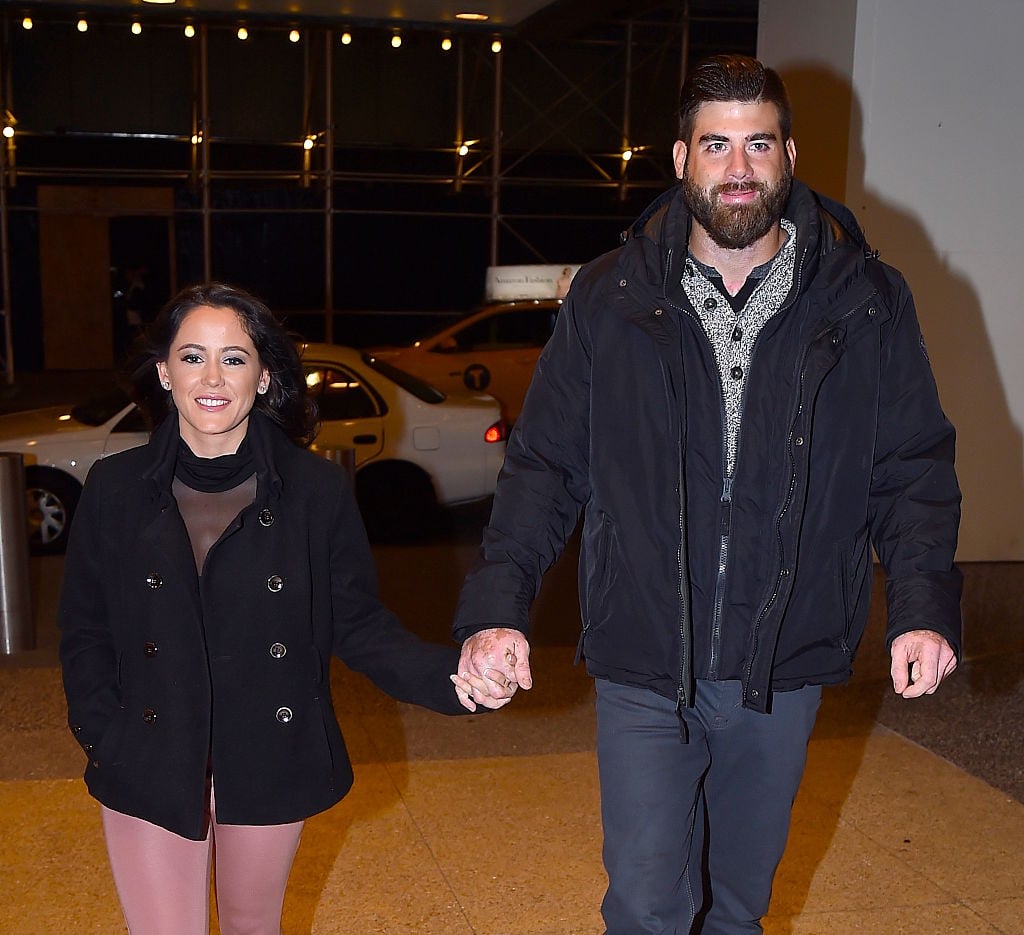 When Eason and Evans met, she was already famous from her time on 16 and Pregnant and Teen Mom 2. Though no one knows exactly how much Eason makes, it's safe to say that Evans was bringing in a pretty hefty sum of money to the marriage through the show and sponsorships.
But now that they have split, Eason is reportedly hurting for cash.
The beginning of the end of Jenelle Evans and David Eason's marriage
Eason caused Evans a lot of strife throughout their time together. First, he got the couple kicked off of Teen Mom 2 and then he contributed to them losing custody of Evans' children after he shot a dog in front of them.
Eason claimed that he killed the dog because it was trying to attack his daughter Ensley.
"This was something that nobody wants to ever have to do," he told People TV's People Now  "The dog was aggressive. Yes, she might not be huge or whatever, but you know when a dog bites a child on the face more than one time, then it should never be around the child again. If you give the dog up for adoption, one day it's going to be around children again."
Eason felt like he had no choice but to shoot the dog.
"If you call the authorities at that point, the law says the dog has to be euthanized," he said. "I'm not going to pay anyone to euthanize my dog when I could do it myself."
"I mean, I loved that dog," Eason continued. "I still think about her every day. It's really hard for me. A lot of people put me down for it, they hate me for it, but like I said it was not something I wanted to do."
Jenelle Evans finally leaves Eason
Eventually, it all got to be too much and Evans left Eason. She announced their split on Instagram.
"I've mostly kept off social media the past few days because I've been focused on making some big life decisions," she wrote. "I've lived my life on camera since I was 17 years old. And a lot of it hasn't been pretty. But it's been my life."
"I know I need to make changes. I'm starting that now," Evans continued. "The kids and I have moved away from David. Nobody gets into a marriage expecting it to end but I know that's what is best for me, and for my kids. Today I've filed papers to start that process."
Is David Eason bankrupt?
Since the breakup, Eason has been strapped for cash.
"David has been complaining that Jenelle left him with no money," a source told Radar Online. "He claims he never abused her."
He has resorted to selling his things on Etsy. He's currently selling a coat rack for $150, and knives ranging from $85-$177.