'Teen Mom: Family Reunion': Fights Have Already Broken out and They Don't Involve Farrah Abraham
When reports began circulating that spinoff Teen Mom: Family Reunion began filming, sources claimed the ladies didn't react well when they discovered OG star Farrah Abraham would return for the show. However, the drama has already started, and the former cast member hasn't made an appearance yet.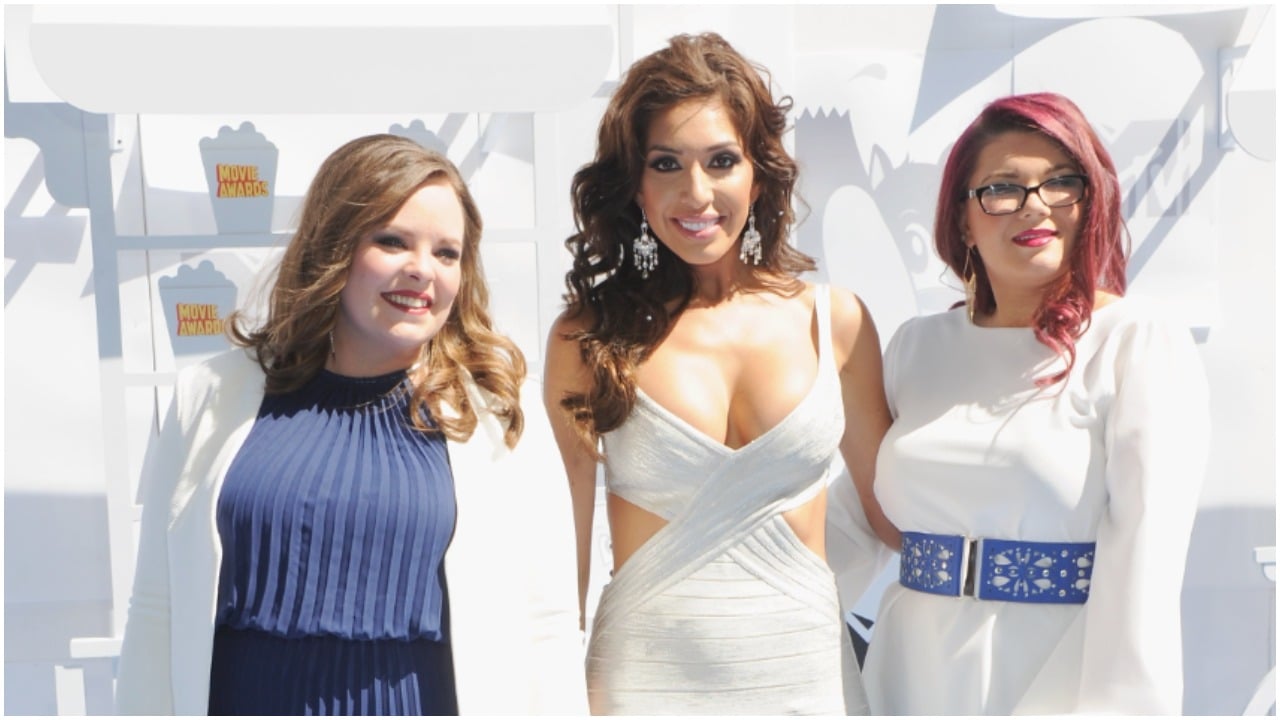 'Teen Mom 2' co-stars have had online drama before 'Family Reunion'
Before Jade Cline and Briana DeJesus joined the other ladies at the mixer, they made it clear they weren't exactly thrilled to see their Teen Mom 2 co-star Ashley Jones.
According to Jade, the former Young and Pregnant regular frequently "bullied" her online. Additionally, the two got into a heated argument during their reunion, where Ashley called Jade's mother a derogatory remark.
Briana and the Teen Mom 2 star also had social media drama when her ex, Devoin Austin, commented on Ashley's Instagram page.
When they arrived at the mixer, Jade revealed her on-again, off-again boyfriend and father of her child Sean Austin went to rehab and wondered how to tell their daughter. Ashley briefly acknowledged their past before attempting to give Jade advice.
Jade Cline and Ashley Jones had a couple of heated exchanges on the first night
Due to their unresolved drama, her words of encouragement came off as "fake" to Jade and Briana, leading the latter to call out Ashley in front of the group.
As they screamed things they wanted to release, Briana used her moment to throw shade at the Teen Mom 2 regular, yelling "f— the fakeness." When asked, she clarified her statement applied to Ashley.
Although the California native apologized, Jade seemingly wanted more as she repeated she felt "bullied" by her co-star. Eventually, security intervened when Jade began yelling in Ashley's face.
The two were separated, and Ashley attempted to tell her side to OG's Cheyenne Floyd before getting upset about it again. After the break, the ladies made their way back into the mixer, but things got heated, resulting in security stepping in a second time. 
Ashley also revealed secret marriage to Bariki Smith
Prior to the hectic moments, the former Young and Pregnant regular privately spoke with Cheyenne. The OG star wondered why Ashley didn't have a ring on her left finger as she knew the California native recently got engaged to Bariki Smith.
Although the two have had a tumultuous relationship since their start on Young and Pregnant, Ashley explained they got closer during the time he served on house arrest.
Believing she saw a change in him, the reality star explained she chose to marry him, even though he hadn't acquired a career or trade as she wanted. According to Ashley, they privately wed around six months before filming, meaning they likely married in Mar. 2021.
However, she also explained that the two are currently separated and wants them to work on their communication. Ashley also admitted the couple is headed for divorce if he doesn't focus on a career soon. Teen Mom: Family Reunion airs Tuesdays on MTV.