'Teen Mom: Family Reunion' Trailer Reveals Drama, Health Scares, and the Return of Farrah Abraham
'Teen Mom: Family Reunion' is the first 'Teen Mom' spinoff that will bring cast members from separate shows together. The first trailer for the show was recently released and it looks drama-filled.
The Teen Mom franchise is no stranger to spinoffs. But the newest is the first to bring cast members from different versions of the show together. Teen Mom: Family Reunion will feature a number of women from Teen Mom Og and Teen Mom 2, and will show the highly anticipated return of former Teen Mom star Farrah Abraham.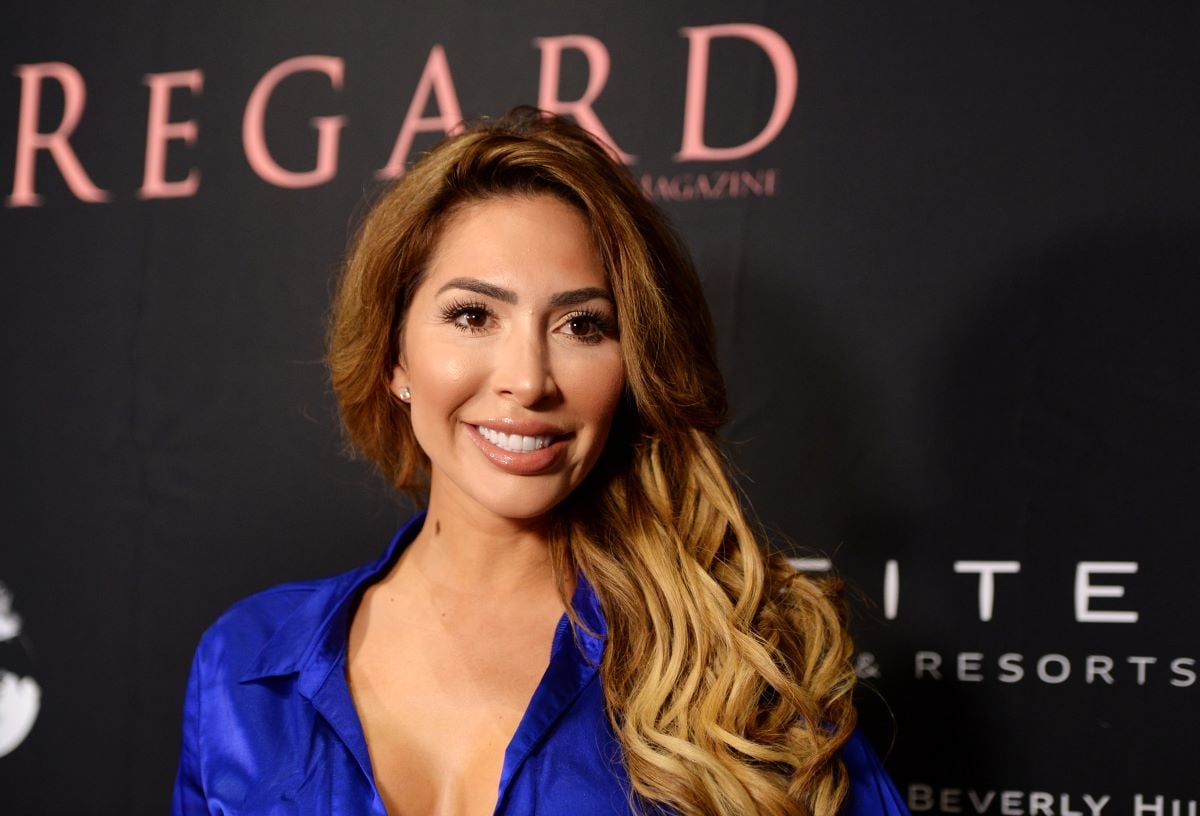 What is 'Teen Mom: Family Reunion' about?
Teen Mom: Family Reunion will be an eight-episode special that brings several women from across seasons together.
The spinoff will have the moms "come together for a massive family reunion to connect with one another and celebrate their unique bonds," MTV's press release reads, according to HollywoodLife. "They'll also reunite with surprise guests from the past and present."
'Teen Mom: Family Reunion' preview
MTV released the trailer for the inaugural season on Dec. 7.
"Teen Mom Tuesdays just got a MAKEOVER!," the tweet announcing the show read. "The brand new #TeenMomFamilyReunion brings all your faves from the franchise together for an unforgettable vacation. The chaos begins on January 11 at 8/7c on @MTV!"
The clip opened with Abraham announcing her return.
"Hey everyone, it's Farrah again," she says. "That's right, I'm back. I'm sure you've been hearing a lot about me appearing on 'Teen Mom: Family Reunion' like this headline, 'Teen Mom Farrah Abraham Hired for Show Spinoff to Bring Drama.' Drama .. me? I have no idea what they are talking about."
The camera then switches to Maci Bookout, who lays out the premise of the show.
"Teen Mom has always been a family, so we decided to get everyone together for the first time ever," Bookout says.
Reality stars Amber Portwood Ashley Jones, Jade Cline, Leah Messer, Briana DeJesus, and Cheyenne Floyd are all seen in the trailer. At first, it seems like all of the women, and some of their partners, are bonding on the show as they bring in a life coach to help them connect.
"I just want my kids to have their dads because I don't have mine and I know what it feels like," DeJesus cries to the women at one point.
But of course, it wouldn't be Teen Mom if there wasn't any drama. At one point in the clip, both Floyd and Portwood get into it with someone else on the retreat. And things get intense when DeJesus has a medical emergency.
"I can't breathe," she says while sitting on the ground before the camera cuts to her being put in an ambulance.
Why did Farrah Abraham get fired?
Abraham was one of the original cast members on the show but in 2017, she was let go from the franchise after getting into adult entertainment.
"Even though #Viacom fired me today, they couldn't help but to exploit myself & my daughter for their promotional gain- Viacom let me go because as a Business Mogul, I act like an adult and part take in adult promotions and activities that other adults do for FREE or in private!" she said in a statement at the time.
This will be her first return to the franchise.