'Teen Mom' Fans are Disgusted That Farrah Abraham Included Her Daughter Sophia in This Sexy TikTok
Former 'Teen Mom' star Farrah Abraham has often been criticized for how she acts around her daughter Sophia. Now fans are upset about the pair's new TikTok video.
Farrah Abraham was one of the original disruptors of the Teen Mom franchise. When she was on 16 and Pregnant, she was constantly arguing with her mom. When she graduated to Teen Mom, she turned her sights on her fellow castmates and began feuding with them. Though Abraham is no longer on any Teen Mom shows, that doesn't mean she is done causing controversy. Fans have been upset with Abraham's sexy persona since before she parted ways with the franchise. And now, a new TikTok has fans disgusted.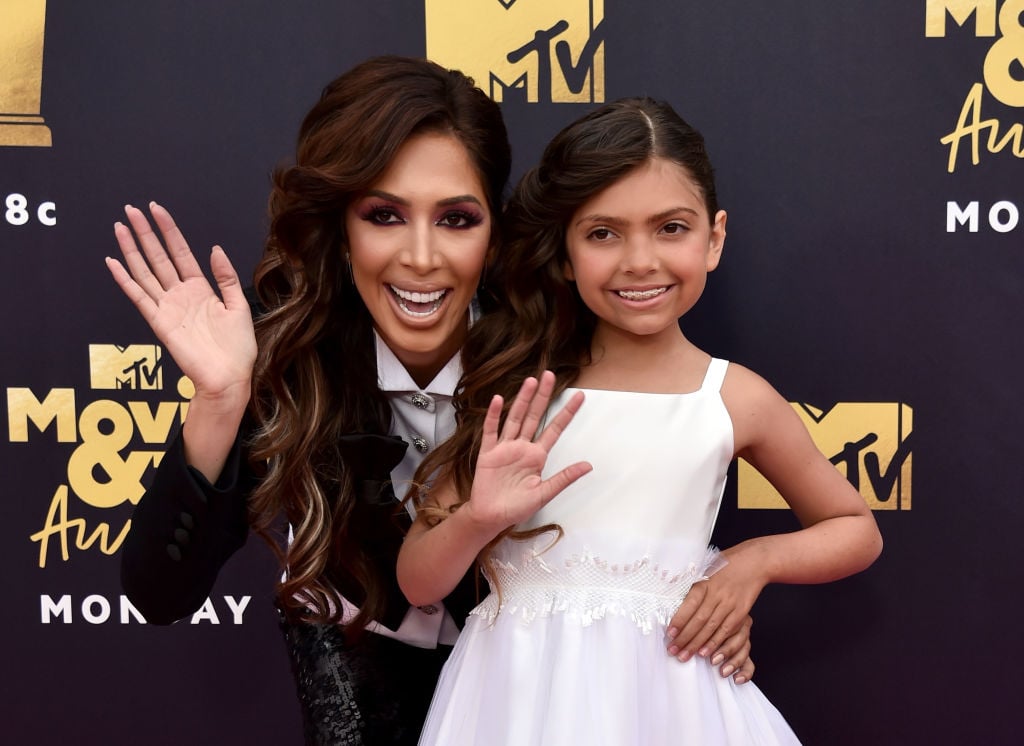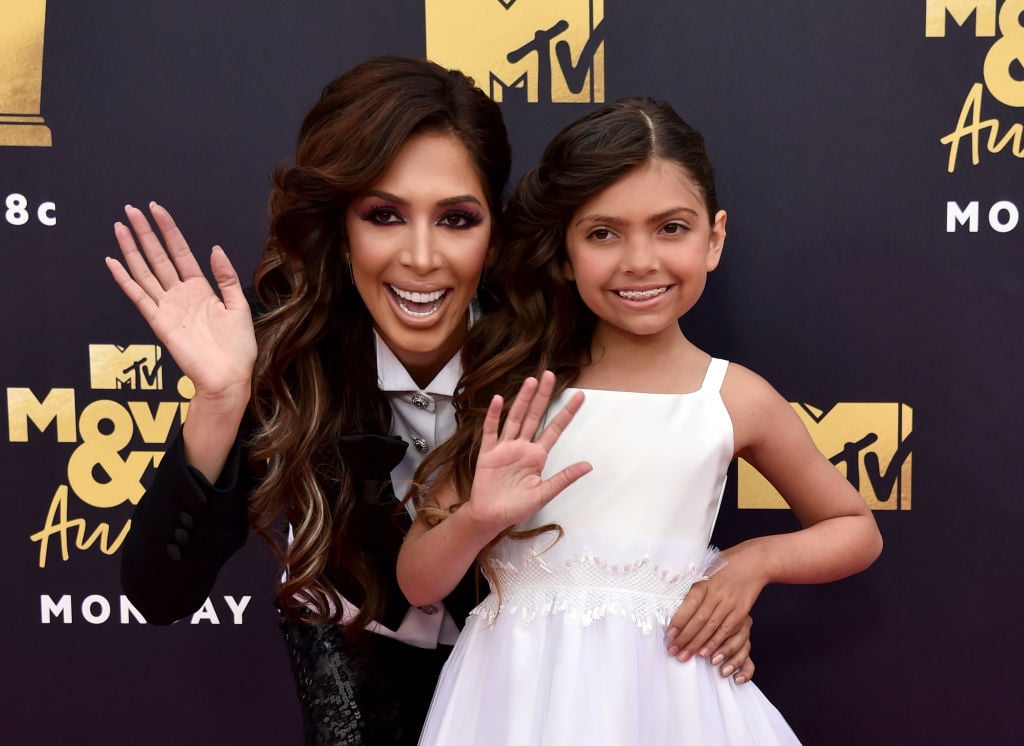 What happened in the TikTok?
Abraham, like many celebrities, has taken to making TikTok videos for her fans. In one recent video on Abraham and her daughter's joint account, Abraham sits by the pool while Sophia swims. Innocent enough, right? Well, then Abraham starts spraying herself with tanning lotion and rubbing it all over her body. She then strikes a number of sexy poses and turns the camera in an angle so viewers can see her butt. Then, Sophia comes into the screen and jumps on her mom and begins hitting her with her hair.
Fan reactions
While Sophia was not involved in any of the sexy posing that Abraham was doing, fans are still upset that Sophia was in the video at all.
"This is actually really disturbing," one person commented on Abraham's Instagram post of the video.
"Your poor daughter having to see her mother flaunt around like that – crap role model Farrah," another person said.
"Omg, Farrah I'm not saying you're a bad mom but you have your baby too much in the limelight you know what I'm saying… put on the Disney Channel on Nickelodeon," another person commented.
"You are a horrible role model for your daughter," one fan said. "U ruining her."
Past criticism of Farrah's parenting
This isn't the first time a TikTok video has made people doubt Abraham's parenting skills. In February, Sophia posted a video where she appeared to be home alone. Sources then alleged that Abraham was in Mexico with a guy.
"Farrah abandoned Sophia home alone in their apartment to fly to Mexico to celebrate this boy toy, Daniel Ishag's, birthday. Police have been notified and CPS is investigating," a screenshot that was sent to Abraham's mother Debra Danielsen read.
As the screenshot began floating around, the TikTok that was referenced was deleted. Danielson denied the rumors and said that Sophia was actually with her family. Danielson claimed that the TikTok was posted by a stalker.
"Sophia wasn't even on her phone. She wasn't alone, never made a post, and was swimming," Danielsen said. "Farrah has not done anything wrong here."
Abraham later confirmed what her mother said.
"Since I have had continued harassment, stalkers, and haters from the Teen Mom show continue to call Police on me after being hated on the show, I have taken extensive precautions against those who sell stories, lies, and harass my family," she said in a statement according to Champion Daily. "Sophia is protected from the evil people and it's sad people are jealous of my dating life, and try to affect my family in a negative way. We live a great life and are not affected by harassment of any sort and I will not tolerate unsafe illegal actions by others lying, stalking, or harassing my family."