'Teen Mom' Fans Are Upset Farrah Abraham Wore This NSFW Outfit to Get Vaccinated
The coronavirus (COVID-19) pandemic has all but stopped the normal way of life for most people. For almost a year, big events have been banned and the elderly and immunocompromised have been largely staying at home. With three vaccines now available in the United States, a glimmer of hope regarding the end of the pandemic has begun to shine through. But the vaccine rollout has proven to be problematic with people trying to skip the line and get the shot before it's their turn. Yesterday, former Teen Mom star Farrah Abraham posted a video of her getting vaccinated. Not only were fans upset that she was already getting vaccinated, but they were not happy with Abraham's outfit of choice, either.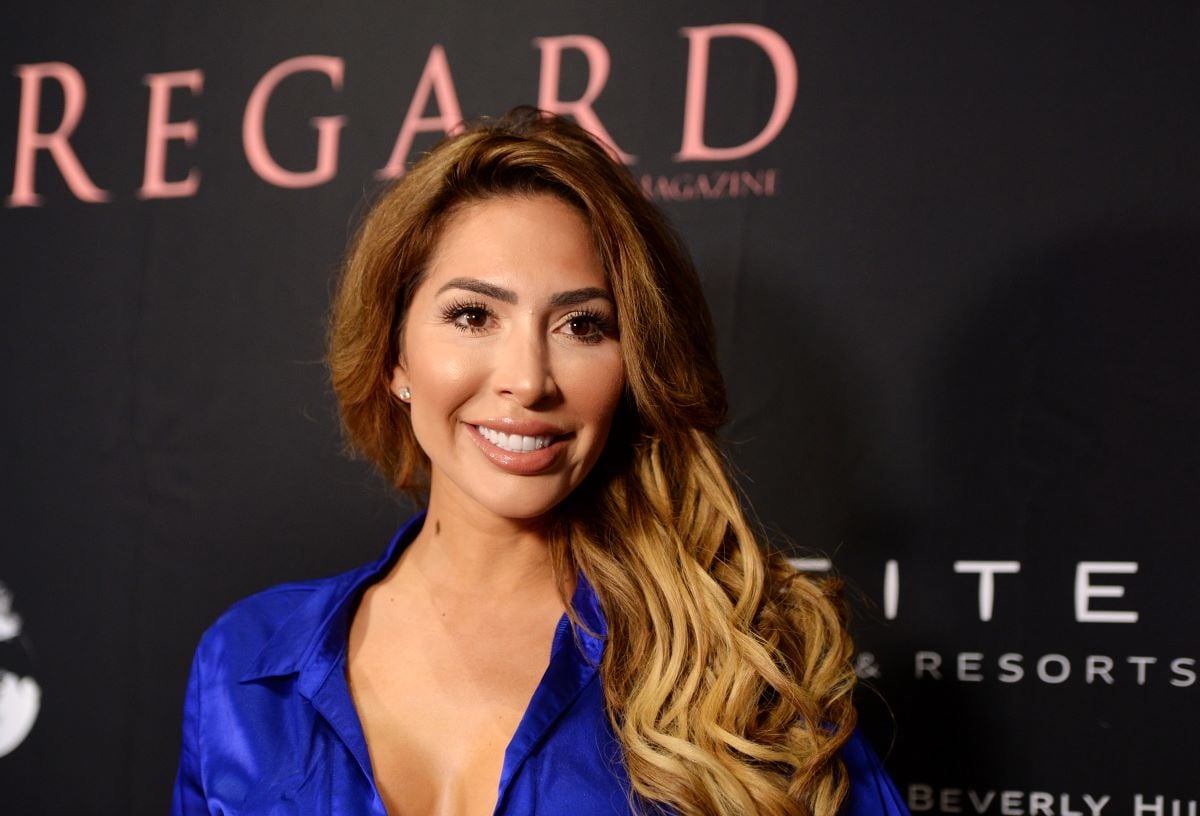 What did Farrah Abraham wear to get vaccinated?
Yesterday, Abraham posted a video of herself in a drug store getting vaccinated. While being vaccinated, she wore a lacey face mask and a tiny tank top that was definitely NSFW.
Fans were quick to comment on Abraham's choice of attire.
"Yeah I wear that to cvs," one fan commented.
"You wore that to get a vaccine??" another wrote.
"Nice top to wear, to get a vaccine shot! Next time wear a bra at least!" someone added.
People were also upset that Abraham was getting the vaccine at all.
"Wasn't a vaccine only for first responders and elderly people not even teachers like me to get the vaccine how did she even…." one user commented.
"I thought I read somewhere that the vaccine or one of them is not recommended if you used filler," another person said.
"How is she getting before the elderly and high risk people?" one user questioned.
"Hello! an A celebrity and one of the richest self made women out there,you do the math," one person answered.
Though Abraham did not specify why she was eligible, she did leave a clue that she might be immunocompromised in her caption.
"G.I Joe – Mom reporting for duty #covidvacccine complete ✅ woman who have compromised immune systems prioritize your #covid19 vaccine," she wrote.
But her hashtag "#lucky" could also mean that she just got lucky somehow and was able to get vaccinated.
Farrah's daughter has been involved in her controversies
This isn't the former reality star's first time coming under fire for being inappropriate. Last year, she got heat from fans for including her daughter in a TikTok with an adult toy. She later explained herself.
"That was an online trend… about doing quirky things and hitting people in the face with [stuff]," she told Us Weekly of the video.
"I don't really feel like I can be shamed when I protect my child," she told the outlet. "I educate my daughter. We have so much fun on TikTok. … I think I'm doing pretty great."
She has also gotten fan backlash for exposing her daughter to sexual things too early. But Abraham claims that she talks to her daughter about sex so she can be informed.
"Because when the kids all like to do sleepovers and some of her friends have older siblings, um, yeah, I definitely had to do a talk with the parents after what I heard," Abraham told the outlet. "To be honest with you, it's really only been prompted by all the other parents not really having those talks.
"That has kind of sped up the conversations that I have to have with my daughter, because of boys in her age group, and or, at her sleepovers with her girlfriends who have brothers," she said.