'Teen Mom': Farrah Abraham Slammed for Using This Dangerous Method to Dry Her Dog
 Farrah Abraham is no stranger to getting backlash from people on the internet, yet she continues to share almost every moment of her life for her fans and haters to see. Recently, the former Teen Mom star received backlash for the way that she chose to dry her dog, Billionaire, after giving him a bath.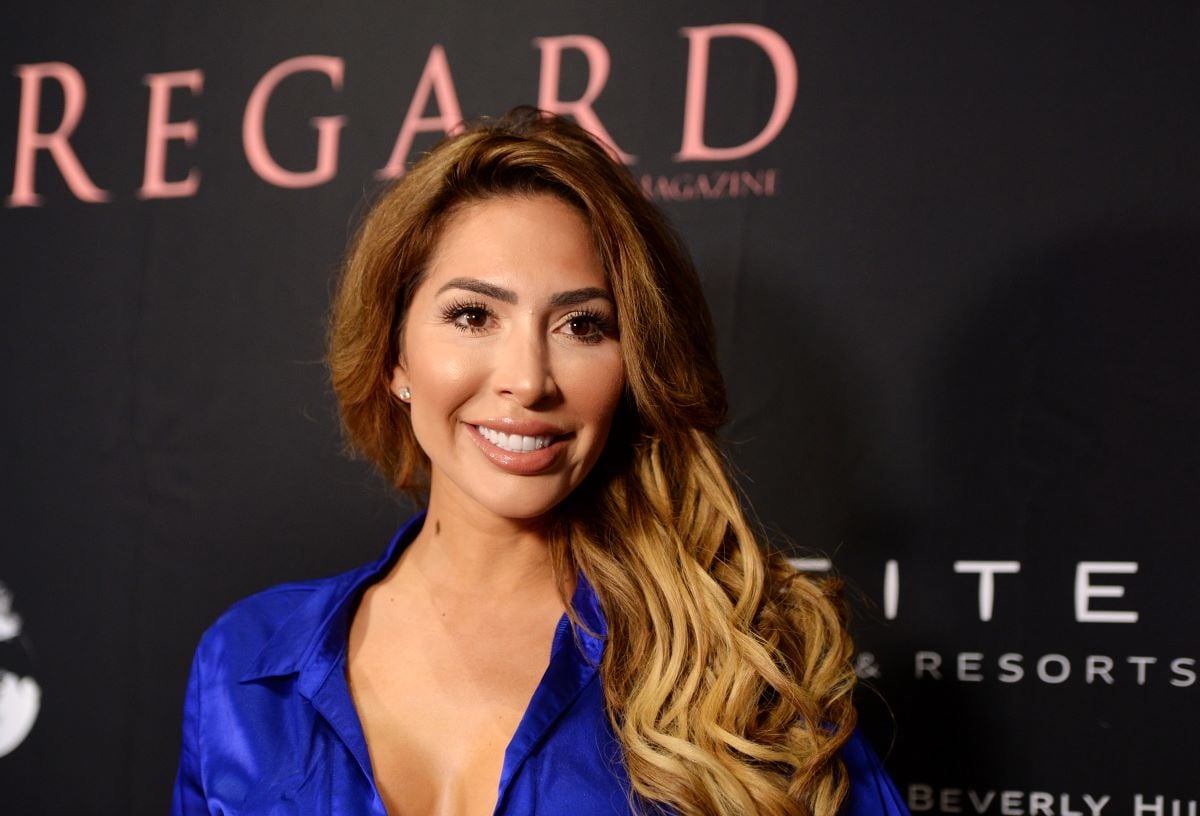 What did Farrah Abraham do to her dog?
In the Instagram video, Abraham showcased her wet dog, who appeared to be freshly bathed. Then she put the small animal in a suit that was connected to a blow dryer. When she turned the blow dryer on, the suit filled with hot air. In the caption, she revealed that her daughter, Sophia, was the one filming the video.
Soon after she posted the video, fans began to berate her for mistreating her dog.
"You are both disgusting pigs," one person commented. "Sophia has such a MEAN SPIRIT for a child. Exactly like mommy dearest!!! Let's hope these dogs get taken away from them before the little serial killer chalks up another causality."
"What are you doing?!?" another person said. "You're gonna burn this poor animal's skin! I swear to freaking god if this serial killer harms this dog."
"WTF is wrong with you???" another person added. "Do you not realize that you are burning the poor dog's skin?? You don't even notice how the dog is trying to tell you it is in pain from hot air. You are a disgusting vile person and animal abuser. Sad part is you don't care as it's always about you and you are never wrong, right?"
Some followers even tried to get animal rights organizations, like PETA, involved.
"@peta @humanesociety @aspca @vanderpumpdogs PLEASE HELP!! This is not okay!!" one user commented. "She keeps torturing this poor dog. You need to step in and help before it's too late! PLEASE!!"
Does Farrah Abraham have other dogs?
Billionaire isn't the only dog that Sophia and Abraham have. They have two other dogs named Book and Cupcake. Sophia recently went on Instagram and revealed that Billionaire was gay and liked to eat Abraham's underwear.
 "So I was saying, my dog Billionaire, he is gay and I'm proud of him for being gay," she said in the video captured by The Sun.
"One of his top habits is eating my mom's lingerie. So my favorite thing about him is he loves going into shoes and he loves eating the shoes but he can go into girls' shoes too.
"And on my Cameo today, one of their dogs was gay and I thought of Billionaire because he's my gay poodle and I love him," she continued.
Farrah's past controversies
The way she dries her pets isn't the only thing that has gotten Abraham into hot water lately. The reality star also recently posted a video of her getting vaccinated against COVID-19. Fans were immediately upset as in some states, the elderly are having trouble getting vaccinated while Abraham, who is young, seemingly had no trouble.
"Why are you getting a COVID vaccine?" one person commented on her video. "Are you a healthcare worker ? Elderly?"
"How were you able to get it so soon????" celebrity commentator Perez Hilton asked.
Abraham has not revealed how she got the vaccine, yet her caption alluded to the fact that she may be immunocompromised.