'Teen Mom': Farrah Abraham and Jenelle Evans Were Arrested For Similar Crimes
Farrah Abraham and Jenelle Evans are on different versions of Teen Mom. Abraham is part of the Teen Mom OG cast. Her group of moms were the first teen moms to get their own show after premiering on 16 and Pregnant. Evans is on Teen Mom 2. But even though they don't share screen time, these two women have something in common. They are arguably the most scandalous stars of their respective series.
Abraham has worked in adult entertainment and was kicked off Teen Mom for bad behavior. Evans, unfortunately, has other troubles. Her life has been marred by domestic violence, substance abuse, and trouble with the law that eventually led her to get kicked off her show as well. With each of them having their own set of troubles, it's not too surprising Evans and Abraham were arrested for the same crime.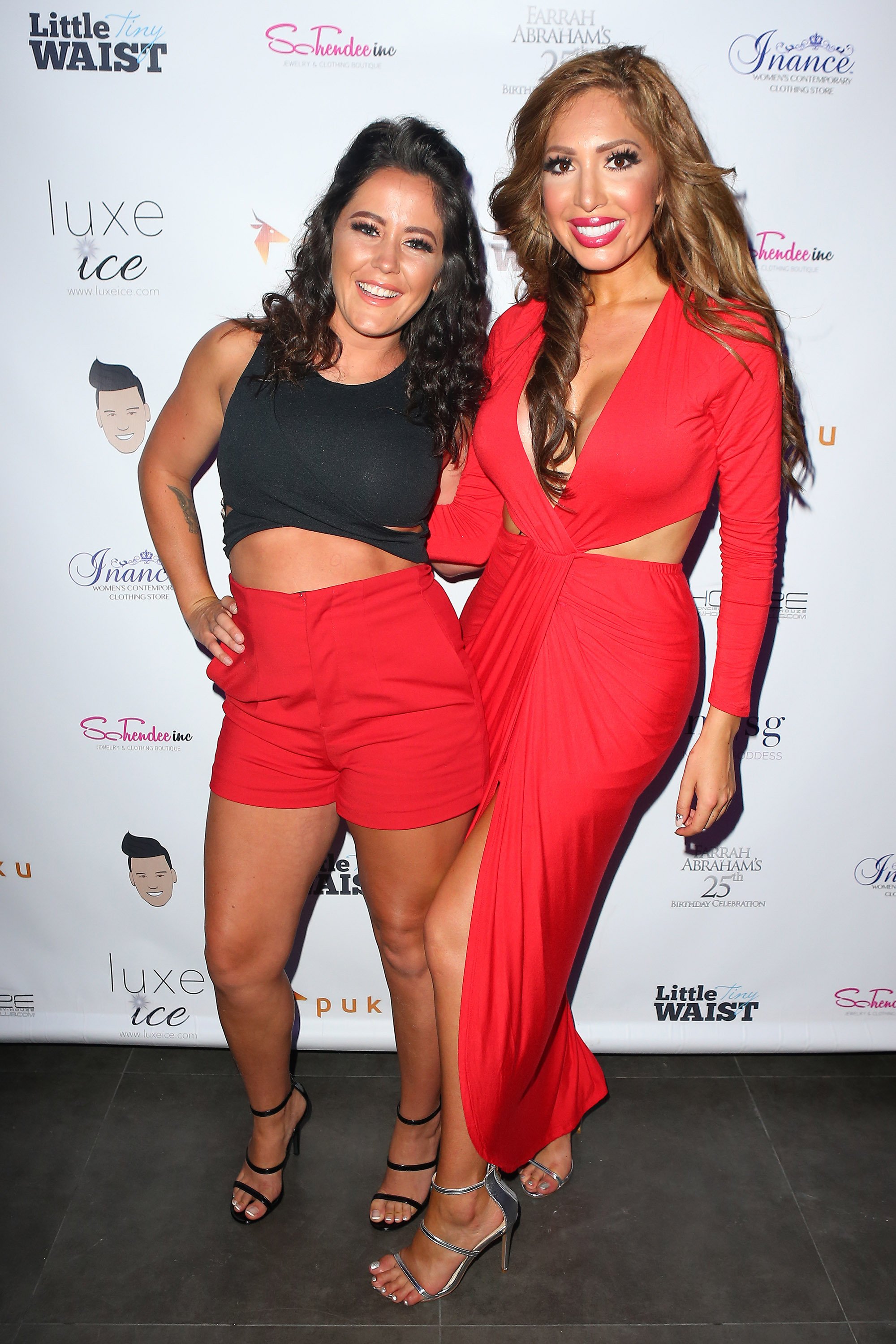 Jenelle Evans and Farrah Abraham both have histories of substance abuse
Abraham was arrested in 2013 for a DUI, reports Cosmopolitan. Although she didn't do any time for the incident, she was put on probation. The arrest occurred in her home state of Nebraska. That wouldn't be Abraham's only brush with the law. In 2018, she was arrested again after an altercation with a Beverly Hills security guard. Again Abraham was given probation, which she successfully completed. 
Evans, on the other hand, has been arrested at least 15 times, according to E!. Her incidents have ranged from drug-related to incidences of domestic violence; it is important to note that substance abuse has played a role in the lives of both of these young women. Evans has been arrested on charges for all kinds of drugs, ranging from marijuana to heroin. She clearly has a variety of battles, but like Abraham, she wants to do better. 
Since their arrests, both 'Teen Mom' stars have tried to clean up their acts
After her 2013 arrest, Abraham went to rehab, reports E!. She had to stay sober as a condition of her parole, and she took it seriously. According to Abraham, she wanted to "make better choices and ensure I can recognize when I am putting myself in a bad situation next time." Although Abraham has had other brushes with the law, she seems to be doing better than Evans, who has struggled with sobriety non-stop since fans first saw her on 16 and Pregnant. 
Evans' substance abuse issues led to custody issues with her kids. Her mother Barbara Evans has custody of her oldest son. She's risked losing custody of the younger two because of her addiction issues. She says she's sober now, but it was hard for her to kick her heroin habit. 
Are Farrah Abraham and Jenelle Evans friends?
These two Teen Mom stars are both very controversial. They also have both been arrested for substance issues. It seems like they could really help each other if they were friends. Evans and Abraham do seem closer to each other than they are to other Teen Mom stars. They typically invite each other to important events, like launch parties and birthdays, but have left out their other Teen Mom costars. 
However, in 2019 the two got into a feud when Abraham called Evans a bad mom. She accused Evans of picking her then-husband, David Eason, over her kids. Evans isn't one to take insults sitting down. She shot back at Abraham, criticizing her for appearing in adult films. But their bad blood didn't seem to stop Evans from calling Abraham when she got kicked off Teen Mom 2. At least that's according to Abraham. The older Teen Mom star claims that Evans called her after MTV cut her out of the reality TV series and asked for career advice.