'Teen Mom' Alum Farrah Abraham Arrested for Battery; She Claims She Was 'Maliciously Attacked'
'Teen Mom' alum Farrah Abraham was arrested for battery. She has since released a statement, claiming she's the one who was 'maliciously attacked.'
Teen Mom alum Farrah Abraham was arrested for battery after reportedly hitting a security guard who asked her to leave a restaurant. She has since released a statement, insisting she was "maliciously attacked" at the establishment.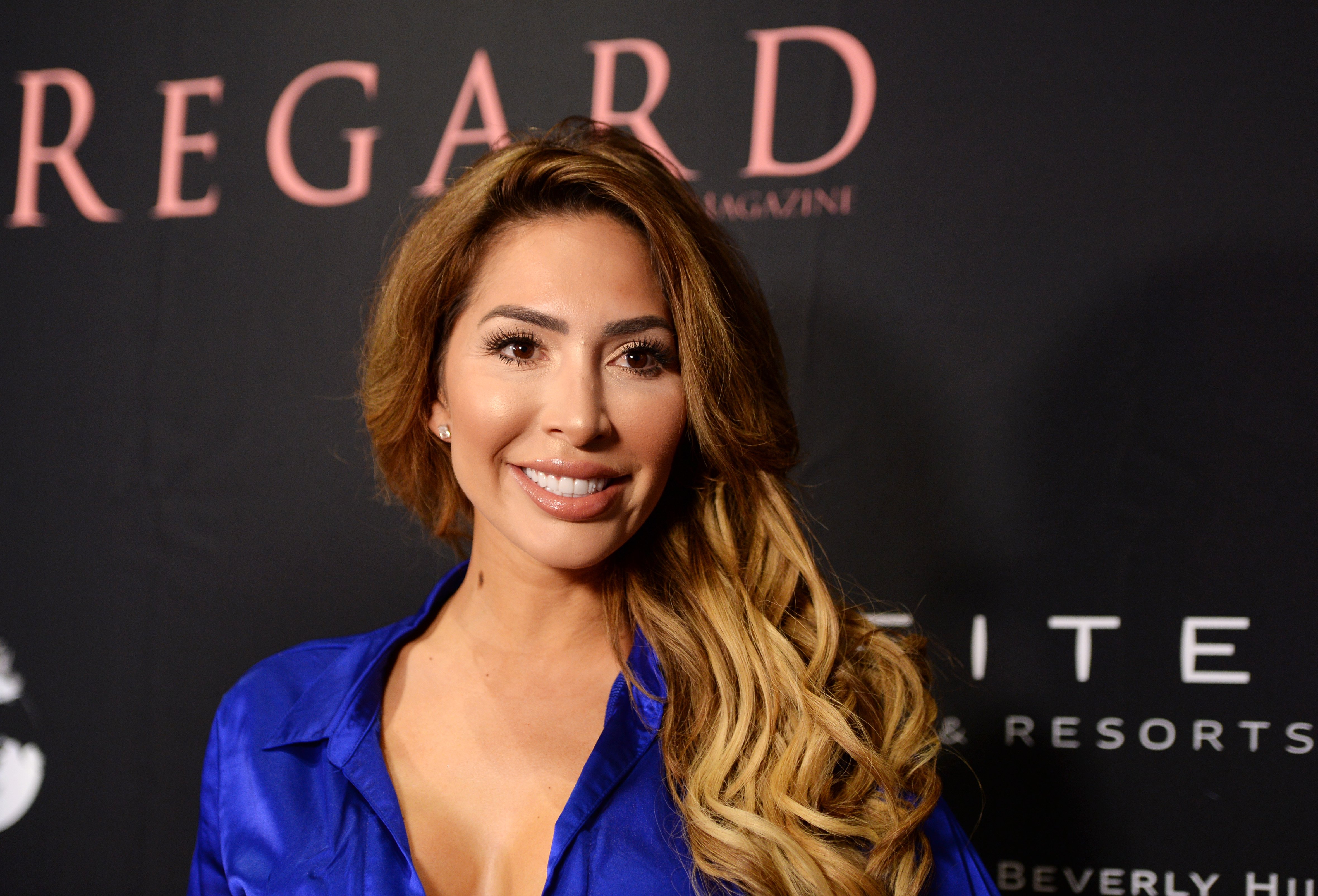 Farrah Abraham arrested for battery
Reality star Farrah Abraham reportedly hung out with a friend at a Hollywood-based restaurant, Grandmaster Records, on Jan. 15. According to a bystander, they were assaulted at the establishment.
When security approached the Teen Mom alum and asked her to leave, sources claim Abraham refused and began acting hostile, allegedly slapping a security guard in the face.
Reports note that only paramedics were called to the scene at first. However, after witnessing Abraham's alleged behavior, they got the cops involved.
Unable to calm Abraham, someone, likely the security guard, reportedly made a citizen's arrest until the authorities arrived who took her into custody. The 30-year-old was released shortly later. It's currently unclear if Abraham will face any charges.
She claims she was 'maliciously attacked' in a statement
In a two-and-a-half-minute video that showed the citizen's arrest, someone is restraining the reality star as she lies on the ground. Abraham repeatedly yelled random statements and called him her "harasser." When asked to "calm down," she insisted she was and informed him of her status as a law student.
Additionally, the Teen Mom alum denied hitting anyone while the person restraining her insisted she attempted to fight him and other people. Once the cops arrive, they put handcuffs on the reality star. Abraham again repeatedly claimed she never attacked anyone, insisting the police officers were arresting her "against the law."
The 30-year-old released a statement to TMZ about the situation following her release. She claimed she was "maliciously battered, attacked, conspired against while having dinner." Additionally, the reality star pointed out it was a citizen's arrest and claimed her lawyer would handle the situation.
She called it "terrifying and traumatizing" that others "attack" her while she's having dinner and believes the restaurant "is a danger to public figures." Finally, the 30-year-old accuses staff members of targeting her and filming the arrest to leak.
Abraham is returning to MTV for Teen Mom: Family Reunion
After appearing on 16 and Pregnant (2008), she joined the spinoff show Teen Mom (2009), which followed a few former cast members during their first years as young mothers.
In 2011, she attended the Art Institute of Fort Lauderdale in Florida, earning an associate degree in culinary arts and management. The following year, she tried her hand in music, releasing My Teenage Dream Ended (2012) and a memoir with the same title two years later.
Following the initial finale of Teen Mom (2012), she appeared on Couples Therapy Season 4 (2014) as the only cast member without a partner. In 2016, MTV revived the show, and she returned as part of the cast, despite concerns from co-stars who considered her a "bad influence" on their children.
Producer Morgan J. Freeman then fired the OG in Oct. 2017 due to her involvement in adult entertainment content. After four years, the reality star will return to the network for the spinoff, Teen Mom: Family Reunion.