Fans Accuse 'Teen Mom' Farrah Abraham of Stealing Her Daughter's Childhood
Former Teen Mom star Farrah Abraham often brags about her young daughter running a business and being a boss. In Farrah's latest Instagram post she says Sophia is taking meetings and has her own agents. Fans chimed in, saying the reality star isn't letting her daughter have a normal childhood and she's pushing her too hard.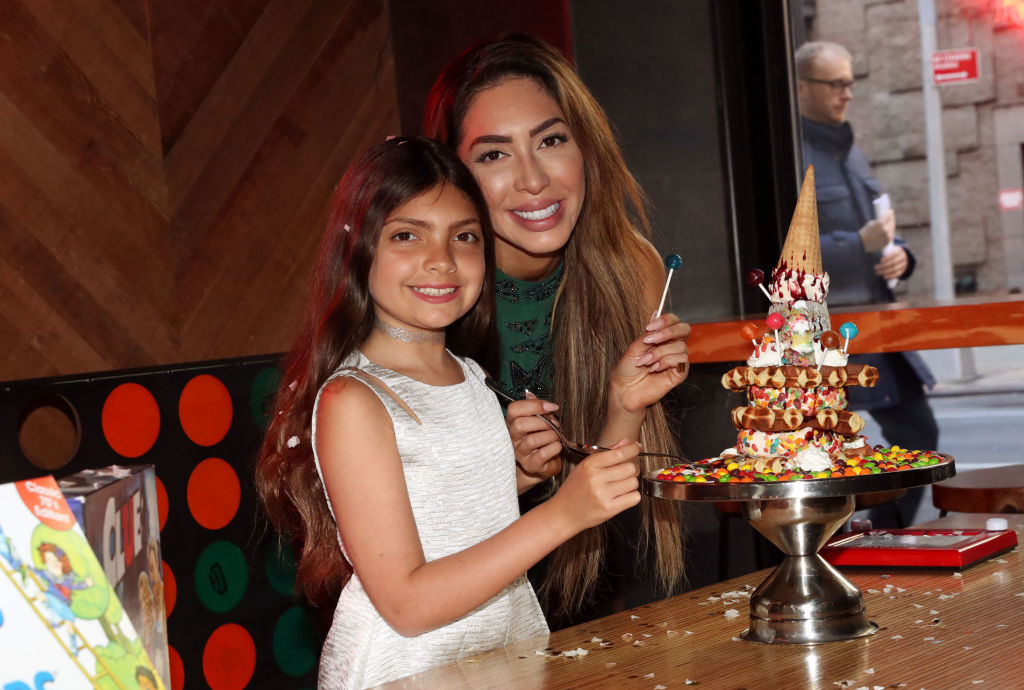 Farrah Abraham's Instagram post
In Farrah's post, she praised Sophia for winning a pageant. She also said her daughter is building her own brand and meeting with agents. It seems like Farrah is trying to make her daughter into a mini version of herself. Here's what Farrah wrote:
Not your typical pageant mom but I support ladies investing in themselves and becoming a woman of value, @sophialabraham congratulations on your win! I love you, I love supporting you, you're winning in life, and you have had one of the biggest weekends in your life beyond this pageant. I'm proud of you creating your own brand, taking interviews, meetings, having your own agents, and your own companies. You are self-made and you are 100%. Do not ever change. Cheers to one of your biggest years of success.
Fans immediately slammed Farrah for treating her daughter as if she were an adult
After Farrah posted her comments, fans weighed in, saying she wasn't allowing Sophia to enjoy her childhood. Many thought Farrah was pushing her daughter too hard and treating her as if she were a grown woman. "Congratulations, you have a 20-something year-old and not a nine-year-old. Poor thing never got to be a kid," said a fan on Instagram.
Others questioned Farrah's claim that Sophia is "self-made"
One thing that stood out for a lot of fans is that Farrah says Sophia is self-made. They said this seemed to be a strange thing to say because Sophia is still a child. One commenter said Farrah started the business and then handed it over, so Sophia isn't really self-made:
My only question is, you state she's self-made. Are you missing something between your ears? Please invest in a dictionary. She's not old enough to sign legal binding contracts to have half the BS you post. You're putting her name on something is not self-made. Also, I doubt she runs anything or puts 40+ hours in a job. Let her be a child stop trying to live your dream through her. She's a beautiful little girl not a puppet!
Some think Farrah is making Sophia's success all about her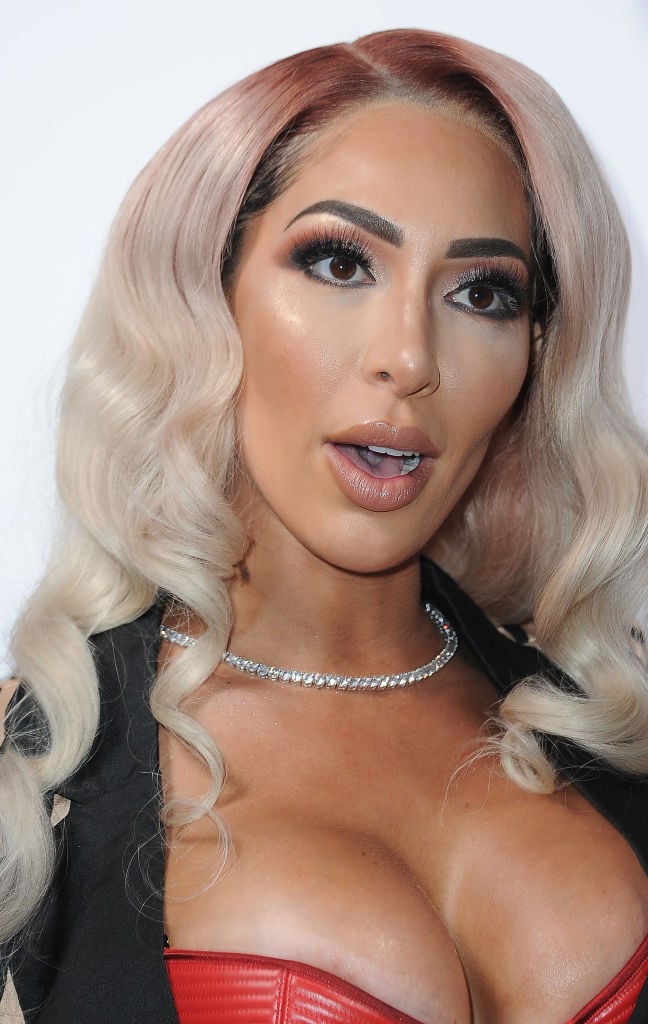 Fans were upset by Farrah's Instagram post because they felt she was putting the spotlight on herself instead of Sophia. Teen Mom viewers advised Farrah to take a step back and let her daughter shine for a change:
Please learn to read what you wrote before you post it! First off, let's start with women of value. If your value [is] in materials rather than ethics, then you have a lot to learn! Also, what companies? You took a business out and put her name on it. If it is in her name you ruined her credit before she has even gotten started! Let her live a child's life! Nothing wrong with pageants (which you misspelled by the way) but if you are really going to do them, then really invest YOUR time and not make it all about you!
Not everyone feels the same about how Farrah Abraham is raising Sophia
Although many slammed Farrah for the way she is raising Sophia, not everyone feels the same. There were some fans who offered words of encouragement and praised Farrah for spending time with her daughter. "She spends so much time with Sophia. She has created a wonderful life for her daughter. You need to chill out and just accept that Farrah may be weird and have her bad traits but being a mother isn't one of them," said the fan. Another fan agreed, saying Farrah is trying to build her daughter's self-esteem. "We all get annoyed with Farrah sometimes but to be honest, she is building her daughter up at a young age. That's success."
Read more: Fans Post Hateful Comments About 'Teen Mom' Farrah Abraham's Daughter, Sophia
Check out Showbiz Cheat Sheet on Facebook!